Setting the Gold Standard: Accreditation and Quality Assurance in Thai Healthcare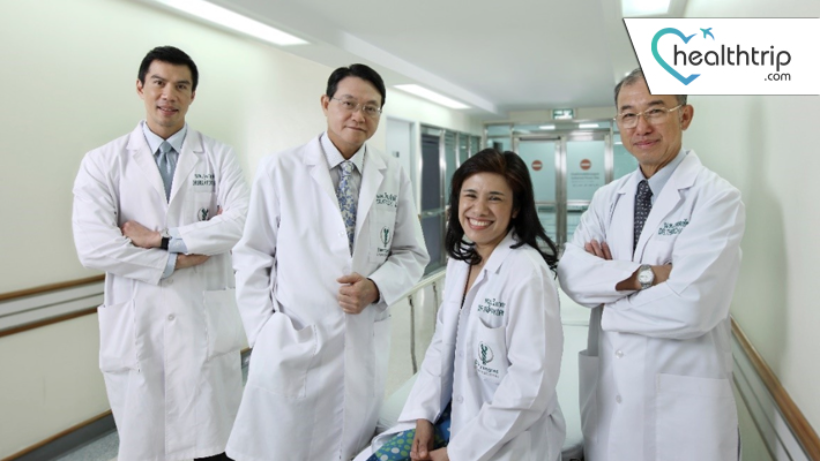 Introduction
In the realm of global healthcare, the pursuit of excellence and patient safety is of paramount importance. Thailand, renowned for its world-class medical facilities and healthcare services, has not only embraced this pursuit but has set the gold standard for accreditation and quality assurance in healthcare. Accreditation systems and rigorous quality control measures in Thailand are not just benchmarks; they are a testament to the nation's commitment to delivering exceptional healthcare. In this article, we explore how Thailand has established itself as a leader in healthcare accreditation and quality assurance, and how these initiatives contribute to its reputation as a top destination for medical care.
Book free consulting session with HealthTrip expert
A. The Significance of Accreditation and Quality Assurance
Accreditation and quality assurance are fundamental to the delivery of high-quality healthcare services and patient safety. These processes serve several critical purposes:
1. Ensuring Patient Safety:
a. Minimizing Medical Risks for Safer Care
Accreditation and quality assurance measures are designed to minimize the risk of medical errors, adverse events, and patient harm.
2. Elevating Standards:
a. Driving Excellence through Best Practices
They encourage healthcare providers to adhere to industry best practices and continuously improve their services, raising the overall standard of care.
3. Boosting Public Confidence:
a. Accreditation's Role in Gaining Patient Confidence
Accreditation demonstrates a commitment to excellence, earning the trust and confidence of patients, both domestic and international.
4. Attracting Medical Tourists:
a. Quality Care as an Economic Driver
High-quality healthcare services draw medical tourists, contributing significantly to a country's economy and reputation.
B. Thailand's Commitment to Healthcare Excellence
Thailand's commitment to excellence in healthcare is evident through its comprehensive accreditation and quality assurance programs:
1. Thai Health Foundation (THF):
a.Advancing Quality Across Healthcare Facilities
The Thai Health Foundation plays a pivotal role in advancing healthcare quality and safety in the country. It provides accreditation and certification to healthcare providers, ensuring they meet stringent quality standards. THF's programs cover a wide range of healthcare facilities, from hospitals and clinics to dental practices and rehabilitation centres.
2. JCI Accreditation:
a. Global Recognition of Exceptional Standards
Many Thai hospitals and healthcare institutions voluntarily seek accreditation from renowned international bodies, such as the Joint Commission International (JCI). JCI accreditation is considered a gold standard worldwide and signifies compliance with rigorous quality and patient safety standards.
3. Hospital Accreditation:
a. Government-Led Quality Assessments
The Thai government has established the Hospital Accreditation (HA) program to evaluate and accredit public and private hospitals based on standards developed by the Ministry of Public Health. The program focuses on patient safety, infection control, clinical practices, and overall healthcare management.
4. ISO Certification:
a. Quality Assurance through International Standards
Thai healthcare facilities often pursue ISO certifications related to healthcare quality, such as ISO 9001 (Quality Management System) and ISO 15189 (Medical Laboratories). These certifications highlight their commitment to providing high-quality care.
C. Unique Aspects of Accreditation and Quality Assurance in Thailand
1. Cultural Sensitivity:
a. Caring with Respect for Diverse Backgrounds
Thailand's healthcare providers are known for their cultural sensitivity and compassionate care. Accreditation and quality assurance programs in the country also emphasise cultural competence, ensuring that patients from diverse backgrounds receive respectful and considerate treatment.
2. Patient-Centred Care:
a. Putting Patients at the Heart of Healthcare
Accreditation standards and quality assurance measures in Thailand prioritize patient-centered care. They encourage healthcare providers to involve patients in treatment decisions, respect their preferences, and enhance the patient experience.
3. Continuous Improvement:
a. Pursuing Excellence through Ongoing Growth
Thailand's healthcare system encourages continuous improvement. Healthcare providers regularly participate in training, quality improvement projects, and peer reviews to ensure that their practices align with the latest medical advancements and best practices.
4. Transparency and Accountability:
a. Empowering Patients with Information
Accreditation and quality assurance programs in Thailand promote transparency and accountability in healthcare. Patients have access to information about the accreditation status and quality measures of healthcare facilities, empowering them to make informed choices.
D. The Impact on Medical Tourism
Thailand's commitment to accreditation and quality assurance in healthcare has had a profound impact on its medical tourism industry:
1. International Attraction:
Medical tourists from around the world are drawn to Thailand because of its reputation for high-quality healthcare. Accreditation and quality assurance provide assurance of consistent excellence.
2. Increased Revenue:
The medical tourism sector significantly contributes to Thailand's economy, generating substantial revenue through foreign patients seeking medical treatment.
3. Medical Excellence:
Thailand's dedication to quality assurance and accreditation bolsters its position as a global hub for medical excellence. Patients seek Thai healthcare for complex procedures and specialised care.
4. Word-of-Mouth Recommendations:
Positive experiences of medical tourists who have received care in Thailand often lead to word-of-mouth recommendations, further bolstering the country's reputation.
E. Success Stories of Accreditation in Thailand
The success stories of healthcare facilities and institutions in Thailand that have achieved accreditation and excelled in quality assurance are a testament to the country's commitment to excellence:
1. Bumrungrad International Hospital
2. Samitivej Hospitals
3. BNH Hospital
4. Bangkok Dusit Medical Services:
Conclusion
Accreditation and quality assurance are the cornerstones of healthcare excellence and patient safety. Thailand's unwavering commitment to these principles has elevated the country to a position of prominence in the global healthcare landscape. By setting the gold standard through accreditation programs, adherence to international benchmarks, and a dedication to continuous improvement, Thailand has not only attracted medical tourists but also earned the trust and confidence of patients worldwide. Thailand's journey towards healthcare excellence is a shining example of how commitment to quality transforms a nation into a global leader in healthcare.