By Healthtrip
Blog Published on - 05 October - 2023
The Thai Approach to Sperm Donation in IVF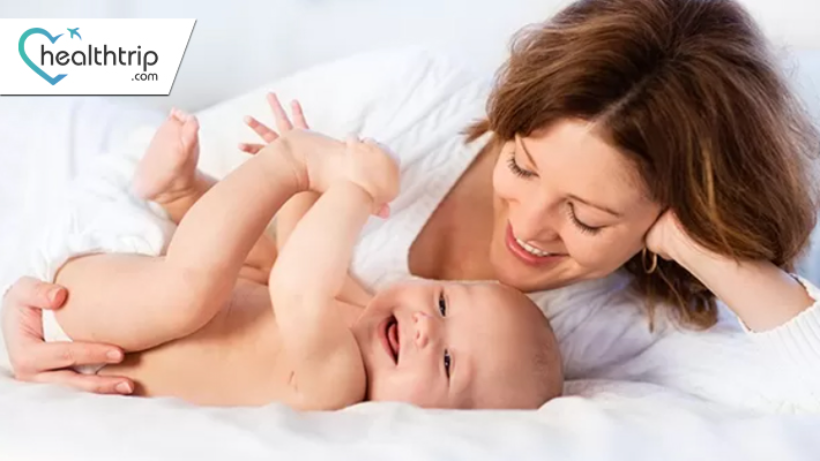 Infertility can be a challenging and emotionally taxing journey for couples longing to start a family. In recent years, advancements in assisted reproductive technologies (ART) have provided hope to many, and one crucial component of this journey is sperm donation. In Thailand, sperm donation in IVF treatment has gained prominence, offering a ray of hope to couples struggling with infertility. In this comprehensive guide, we'll explore the intricate world of sperm donation in IVF treatment in Thailand, including legal aspects, donor selection, ethical considerations, and the overall process.
Book free consulting session with HealthTrip expert
1. Legal Framework in Thailand
The Medical Council's Role
Thailand has a well-established legal framework governing assisted reproductive technologies, with the Medical Council taking the lead in regulating fertility clinics and ensuring compliance with ethical and legal standards.
Legal Requirements for Sperm Donors in Thailand
Age Restrictions: Sperm donors in Thailand typically range from 20 to 40 years old, ensuring they are in good physical and reproductive health.
Anonymity: The law in Thailand maintains the anonymity of sperm donors, preserving their privacy while protecting the recipients' identities.
Stringent Health Screening: Donors undergo comprehensive health screenings, including genetic and infectious disease testing, ensuring the health and safety of both donors and recipients.
Limitations on Donations: To prevent consanguinity, Thai law limits a single sperm donor to providing sperm for up to 15 recipients.
2. The Donor Selection Process
Criteria for Sperm Donors
Selecting the right sperm donor is a critical step in the IVF process. Fertility clinics in Thailand adhere to stringent criteria to ensure the best possible outcomes for their patients.
Criteria for Sperm Donors in Thailand
Physical Health: Donors must be in excellent physical health, with no history of chronic illnesses or genetic disorders.
Mental Health: Donors are screened for mental health conditions to ensure the emotional well-being of potential offspring.
Educational Background: Many clinics prefer donors with higher education to provide a potential intellectual advantage to the child.
Detailed Profiles: Donors' profiles are meticulously created, including physical characteristics, medical history, and personal interests. This information allows recipients to make informed choices when selecting a donor.
Matching Preferences: Fertility clinics aim to match donors with recipients based on physical attributes, ethnicity, and other specific preferences, enhancing the likelihood of a successful match.
3. Ethical Considerations
Navigating Ethical Concerns
Sperm donation raises important ethical questions, all of which are handled with great care within the Thai ART community.
Ethical Concerns and Responses in Thailand
Donor Anonymity: While donor anonymity protects their privacy, some argue that children have a right to know their genetic heritage. Some clinics in Thailand now offer non-anonymous donation options, allowing for future contact if desired.
Informed Consent: Ensuring that both donors and recipients fully understand the implications of sperm donation is a priority, with comprehensive counseling provided throughout the process.
Avoiding Exploitation: Concerns about donors being exploited or coerced are mitigated through strict regulations and meticulous monitoring, safeguarding the interests of all parties involved.
4. The Future of Sperm Donation in IVF Treatment in Thailand
As technology continues to advance and ethical discussions evolve, the landscape of sperm donation in IVF treatment in Thailand is set to undergo further changes and improvements.
1. Emerging Technologies
Advancements in reproductive technologies, such as sperm freezing and genetic testing, are likely to enhance the success rates of IVF treatments in Thailand, offering new hope to couples.
2. Increased Awareness
As public awareness of infertility issues grows, the demand for sperm donation and other assisted reproductive techniques is expected to rise. This may prompt further refinements in Thailand's legal and ethical framework to ensure the best interests of all parties involved.
3. International Appeal
Thailand's reputation as a hub for medical tourism extends to assisted reproduction. Its combination of experienced medical professionals, world-class facilities, and competitive pricing makes it an attractive destination for individuals and couples seeking IVF treatment and sperm donation services from around the world.

5. The Road Ahead
The future of sperm donation in IVF treatment in Thailand holds promising prospects. As science and ethics continue to evolve, this field is poised for further growth and innovation:
1. Advancements in Reproductive Technologies: With ongoing research and technological advancements, we can anticipate more sophisticated and successful IVF treatments, improving the chances of conception for couples.
2. Ethical Progress: As ethical perspectives evolve, Thailand may see an expansion in options for donor-conceived individuals to access information about their genetic heritage, offering a more nuanced approach to donor anonymity.
3. Global Accessibility: Thailand's excellence in ART combined with its welcoming medical tourism environment will likely continue to attract international patients seeking IVF treatments and sperm donation services.
6. Final Thoughts
Sperm donation in IVF treatment in Thailand embodies a compassionate, well-regulated, and forward-thinking approach to infertility treatment. The nation's commitment to legal safeguards, rigorous donor selection, and ethical considerations ensures a safe and respectful environment for all parties involved. As Thailand advances further in the field of assisted reproduction, it stands as a beacon of hope for individuals and couples striving to realize their dream of parenthood.