By Hospals Team
Blog Published on - 03 December - 2020
Ten Best Chemotherapy Treatment Hospitals in India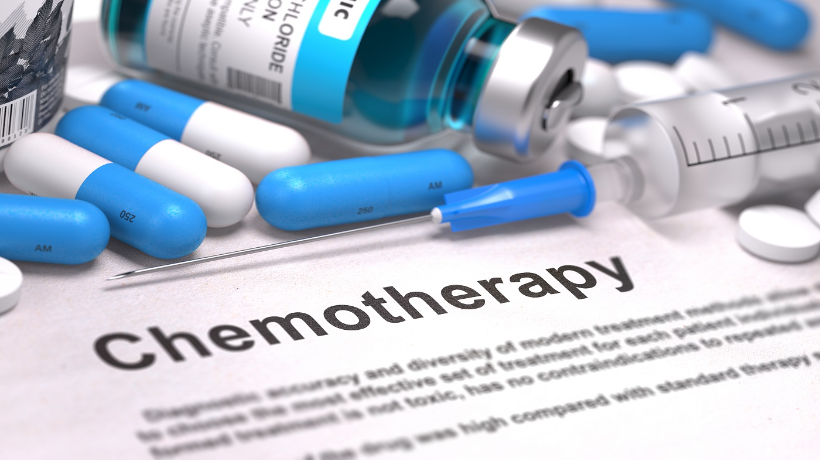 Chemotherapy is a method of treatment given before or after any cancer surgery. It may or may not be given with radiotherapy. Cancer treatment includes different cycles of chemotherapy & radiotherapy. It might either be required pre-surgery to reduce the size of the tumor or post-surgery to lower the risk of cancer relapsing. Chemotherapy cycles are also required post-surgery as treatment beside radiotherapy or singularly.

Book free consulting session with HealthTrip expert
Chemotherapy can be practically different kinds of chemicals used in patients who have cancer.
Several different forms of chemotherapy are being prescribed and tested on cancer patients over a long period.
Some of the best hospitals with a right radiotherapy wing in India have been listed below.
Leading hospitals capable of providing chemotherapy treatment in India
Without wasting any more time, let us find out a list of leading hospitals in chemotherapy treatment that can help patients in the best possible way.

1. Tata Memorial Hospital, Mumbai

Chemotherapy plays a significant role in cancer with continuously rolling up of new drugs and several other clinical protocols under investigation. The TMH is the first centre in the entire nation to have had first initiated bone marrow transplantation in the country.
The perfect dose of chemotherapy, its administration, and the number of cycles required for the complete cure of cancer requires expert care. This hospital provides good expert care when it comes to the treatment of cancer.
Address: Dr Ernest Borges Rd, Parel East, Parel, Mumbai, Maharashtra 400012.
Contact: 022 2417 7000
2. All India Institute of Medical Sciences (AIIMS), New Delhi

AIIMS is an institute that has been treating cancer patients now for a very long period. Chemotherapy administration, during or after the remission of cancer, is a long grown process and requires a lot of expertise. It began using proton beam therapy for curing cancer since a year back. The best part is, this type of treatment is administered for free to the patients in the hospital.
AIIMS is an organization that is attempting to work for the welfare of the patients, and the addition of free proton beam therapy is an added feather to its cap.
Address: Sri Aurobindo Marg, Ansari Nagar, Ansari Nagar East, New Delhi, Delhi 110029
Contact: 011 2658 8500
3. PGIMER, Chandigarh

PGIMER is a government organization whereby the patients get good chemotherapy treatment. With the present migration to Cryoablation, the hospital is moving towards pain-free treatment procedures. In this form of treatment modality, the nerves supplying to different organs are numbed by the extremely low temperature used in the process.
Address: Madhya Marg, Sector 12, Chandigarh, 160012
Phone: 0172 274 7585
4. Apollo Speciality Hospital, Chennai

Apollo Speciality Hospital is the only private organization that is offering the proton beam therapy now for a long time to their patients and was the first proton center in entire South Asia.
Dedicated short stay for chemotherapy sessions is provided as a facility to all their patients.
It further has strict infection protocols and is one of the most advanced centres in the country for treating cancer.
Address: No.46, 7th street, Tansi Nagar, Velachery, Chennai - 600 042
Contact: +91-44-22432370 / 3370
5. Christian Medical College & Hospital, Vellore

This hospital has a long record of treating cancer patients, and the oncology ward has advanced arrangements when it comes to treating cancer.
Chemotherapy facilities are provided over the years, separate wards and provisions are made for the patients who have to undergo chemotherapy. Radiotherapy is an outpatient procedure, but chemotherapy can be done either through admission or as an outpatient.
Address: IDA Scudder Rd, Vellore, Tamil Nadu 632004
Contact: 0416 228 1000
6. The Gujarat Cancer & Research Institute, Ahmedabad
The Gujarat Cancer & Research Institute, Ahmedabad is also an amalgamation of different forms of oncology procedures and processes. The medical oncology team deals with chemotherapy and other processes and has brought about a massive change in the way cancer was treated earlier in these regions.
The Gujarat Cancer Research Institute is one of the pioneers in the western part of the country catering to the medical needs of hundreds of cancer patients.
Address: M. P. Shah Cancer Hospital Campus, New Civil Hospital Rd, Asarwa, Ahmedabad, Gujarat 380016
Contact: 079 2268 8000
7. Rajiv Gandhi Cancer Institute and Research Centre, Delhi

Rajiv Gandhi Cancer Institute & Research Centre Delhi is one of the best hospitals for those battling cancer. The institute gives complete care facility to the ones undergoing chemotherapy treatment. The radiation oncology division is the first in the country to 'install true beam for precision radiotherapy' and is the first hospital in the country to have a molecular laboratory.
Robotic surgery techniques, true beam, nucleic acid testing, advanced diagnostic and imaging techniques are known to influence the testing & research work for cancer greatly. Chemotherapy administration and care during chemotherapy are also very advanced in this hospital.
Address:Sir Chotu Ram Marg, Rohini Institutional Area, Sector 5, Rohini, New Delhi, Delhi 110085
Contact: 011 4702 2070.
8. HCG, Bengaluru

HCG Cancer Research Centre in Bengaluru is one of the most advanced centres where all sorts of cancer and their treatment are possible.
The diagnostic facility, the radiation & chemotherapy wing, including the CyberKnife Robotic Radiosurgery have reached their zenith of success with this organization.
Address: HCG Tower, # 8, P. Kalinga Rao Road, Sampangi Ram Nagar, Bangalore – 560 027
Contact: 7406499999
9. Columbia Asia Hospital (Bengaluru)

The hospital is catering to the needs of many cancer patients in Karnataka. Neo-adjuvant and adjuvant chemotherapy are two of the types of chemotherapy that are suitably administered by the hospital.
The infection rates post-surgery and post chemotherapy is well taken care of, and chemotherapy is the only medication technique aimed to cure or prolong the lives of the patients.
Address: Kirloskar Business Park, Bellary Road, Hebbal, Bangalore - 560 024
Contact: +91 80 6660 0666/+91 80 4179 1000
10. Basavatarakam Indo-American Cancer Hospital (Hyderabad)

It is considered as one of the top cancer hospitals and has some right specialists from all across the globe. They do take a lot of care in providing the proper treatment to patients and do help a lot with the process of chemotherapy. The cost of the chemotherapy supplied in the hospital is standard for the marginalized society.
Some experienced oncologists and chemotherapists are always eager and ready to help their patients.
Address: Road No. 10, IAS Officers Quarters, Nandi Nagar, Banjara Hills, Hyderabad, Telangana 500034
Contact: 040 2355 1235
To conclude, we can only say that chemotherapy being an essential part of cancer treatment, must be prioritized, and its administration must be done with great care. Thus, it would be safe to say that going to one of these pioneering institutes for chemotherapy administration would give you an edge over others when it comes to chemotherapy.
If there is someone around you who is currently undergoing chemotherapy, then make sure you show them the proper institutions that can help them in the best possible way.