By Healthtrip
Blog Published on - 25 September - 2023
Skin Grafting Cost Range in Top Indian Hospitals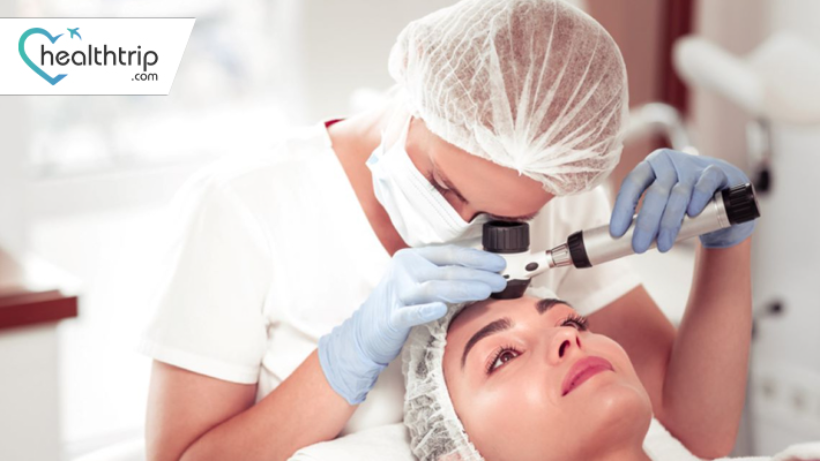 Skin grafting surgery is a relatively common procedure in India, and there are many highly experienced and qualified surgeons who perform this surgery. However, it is important to choose a surgeon and hospital carefully, as the quality of care can vary widely.
Book free consulting session with HealthTrip expert
1.Choosing a surgeon and hospital for skin grafting surgery:
Surgeon's experience and qualifications: Make sure to choose a surgeon who has extensive experience in skin grafting surgery and who is board-certified in plastic surgery or dermatology.
Hospital's facilities and accreditations: Choose a hospital that has state-of-the-art facilities and is accredited by a reputable organization, such as the National Accreditation Board for Hospitals & Healthcare Providers (NABH) or the Joint Commission International (JCI).
Cost: The cost of skin grafting surgery can vary depending on the hospital, the surgeon, and the complexity of the procedure. Be sure to get an estimate of the cost from the surgeon before you schedule the surgery.
2. tips for preparing for skin grafting surgery:
Stop smoking: Smoking can impair wound healing and increase the risk of complications. Be sure to stop smoking at least two weeks before surgery.
Eat a healthy diet: Eating a healthy diet will help your body to heal properly after surgery. Be sure to eat plenty of fruits, vegetables, and whole grains.
Get plenty of rest: Getting plenty of rest will help your body to heal properly after surgery. Aim to get at least 7-8 hours of sleep per night.
3.Recovery from skin grafting surgery
The recovery time from skin grafting surgery varies depending on the size and location of the graft. In general, however, most patients are able to return to their normal activities within 2-4 weeks.
During the recovery period, it is important to keep the graft clean and moist. You will also need to avoid strenuous activity and direct sunlight.
Keep the graft clean and moist: Wash the graft gently with soap and water every day. You may also want to apply a thin layer of petroleum jelly to the graft to keep it moist.
Avoid strenuous activity: Avoid strenuous activity for at least 2-4 weeks after surgery. This includes lifting heavy objects, exercising, and playing sports.
Avoid direct sunlight: Avoid direct sunlight for at least 6 months after surgery. If you must go outside, be sure to wear sunscreen with an SPF of 30 or higher.
4. Skin Grafting Cost in Top Indian Hospitals
Here are the approximate cost ranges for skin grafting procedures at renowned hospitals in India:
INR 30,000 to INR 1,00,000
INR 30,000 to INR 1,00,000
INR 35,000 to INR 1,10,000
It is important to note that these are just approximate costs. The actual cost of skin grafting may vary depending on your individual circumstances.
5. Factors that can affect the cost of skin grafting surgery:
The size and location of the graft
The type of skin graft used.
The need for additional procedures, such as wound debridement or skin preparation
The surgeon's experience and qualifications
The hospital's facilities and accreditations
If you are considering skin grafting surgery, be sure to consult with a qualified surgeon to discuss your individual needs and options.

Read More: India's Top Specialist in Skin Grafting: Expert Dermatology Solutions (healthtrip.com)