By Hospals Team
Blog Published on - 02 December - 2020
Seven Best Pancreas Transplant Surgery Hospitals in India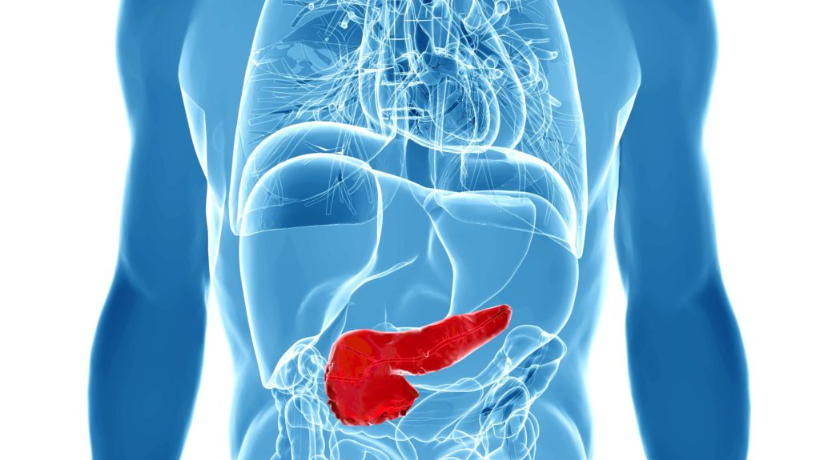 We might not have heard the name of 'pancreas transplant' as often as we have heard 'liver transplant' during our lives. The reason being that pancreas is an extremely sturdy organ and usually helps with the maintenance of a lot of essential processes in the body. Pancreas transplant surgery is carried out in many hospitals, and some of the best ones where you can attempt to get the process done are discussed below.
Book free consulting session with HealthTrip expert
Diabetes Type 1 is also known to be an autoimmune condition where your body's immune cells destroy the insulin-producing cells in the pancreas. It begins mainly in childhood. Juvenile diabetes or diabetes Type 1 can destroy most of the body's functions if not controlled appropriately.
When this disease stops responding to insulin replacement, pancreas transplant is the only option by which the patient can be gifted a new lease of life. It is still one of the costliest transplant processes in the country and can cost you somewhere from two to twenty lakhs. The patient with diabetes Type 1 condition can survive healthily only when the pancreas begins to function again.
Do you have someone who needs to know more about pancreatic transplants. Or, is it that you are trying to search for some information yourself, for your kid or your loved ones? Let us then get into knowing which can be the best hospitals for pancreas transplant in India.
Foremost pancreatic transplant hospitals in India
Some of the most advanced centres for undertaking the pancreas transplant surgery for your child or your loved ones are listed below.
1. Apollo Hospitals, Chennai
It is one of the best pancreatic transplant hospitals in India. The hospital is completely equipped to carry out pancreatic transplantation. The patient's pancreas is not removed, but the donor's pancreas is added in the process. Simultaneous pancreas-kidney transplantation, pancreas after kidney transplant and pancreas transplant alone are a few types of pancreatic transplantation processes.
The centre facilitates all three forms of pancreatic transplantation processes. If a transplant is carried out in a ten year old patient, there is 80% chance that the patient would be alive till 25 years of age after a simultaneous kidney, pancreas transplant.
Address: No.46, 7th street, Tansi Nagar, Velachery, Chennai - 600 042
2. IKD, Ahmedabad
Institute of Kidney Disease & Research Centre (IKDRC) is one such organization in the country which is capable of performing the pancreatic transplant process in young diabetic patients.
The surgery requires some of the best hands and some of the best procedural arrangements which are entirely standardized with the hospital. Even post-procedural complication handling is one area which is tackled efficiently here.
The cost of doing the surgery here can cost you somewhere around 10-20 lakh INR.
Address: Civil Hospital Campus, Asarwa, Ahmedabad 380016, Gujarat India.
3. PGIMER Chandigarh
PGIMER Chandigarh is also renowned for being capable of handling pancreatic transplantation surgery. The modern diagnostic equipment, the surgery-related facilities, good medical expertise are few of the specialities which help in reviving patients from pancreatic ailments.
PGIMER can effectively handle the complicated process of review, regulation, pre & post-surgery care.
Address: Madhya Marg, Sector 12, Chandigarh, 160012.
4. Fortis, Mulund, Mumbai
Fortis Group is also effectively helping patients undergo pancreatic transplantations. Modern amenities required to perform this kind of complex transplant process is now available with the hospital. The patients are suitably triaged, and appropriate diagnostic tests are run. For those patients who have a no response curve to insulin often can live if their pancreas is transplanted.
Sometimes the whole pancreas is transplanted from a dead body, and on other times, a part of the pancreas is grafted from a living donor. It is critical to regulate and frequently monitor the patient's condition, and they need to be on regular drugs to prevent pancreatic transplant rejection.
Fortis too can handle this procedure effectively.
Address: Mulund Goregaon Link Rd, Nahur West, Industrial Area, Bhandup West, Mumbai, Maharashtra 400078
5. Gleneagles Global Hospitals Chennai
This hospital is capable of handling appropriate pancreatic transplant procedure which is still in its nascent stage in India. Not many have undergone this procedure yet, and not many are opting for it due to economic and social constraints.
However, this is an excellent organization to go with if you are planning a pancreatic transplant for someone in your family.
Address: 439, Cheran Nagar, Perumbakkam, Chennai - 600 100, Tamil Nadu
6. Amrita Institute of Medical Sciences, Kerala
This hospital is known to be an expert in handling pancreatic transplantation with ease. They have been into pancreatic transplantation and are now one of the big names in the health industry. They possess not only the expertise but also the required skills and appropriate procedural requirements for conducting the transplantations.
The organization has done successful pancreatic transplants in the recent past already.
Address: Ponekkara, AIMS (P.O.), Kochi 682 041, Kerala – India
So here is a list of all the best pancreatic transplantation hospitals where standard medical care is possible before and after the process.
Proper care is taken for the patients who undergo the pancreatic transplantation process, and it should only be targeted for those patients in whom the routine medical therapies cease to work.
If you have any further queries, you can drop in your enquiries in the shared drop box.