Rela Hospital's Reputation in Liver Transplants: Costs and Reviews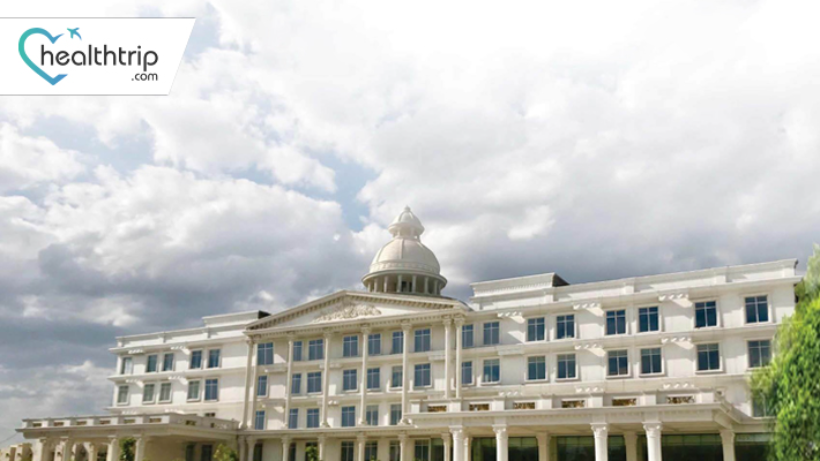 Introduction
In the realm of medical miracles, liver transplantation stands as one of the most remarkable achievements of modern medicine. Among the renowned institutions that have etched their names in the annals of transplantation history is Rela Hospital in Chennai, India. In this comprehensive exploration, we unveil the legacy of Rela Hospital in liver transplants, delve into the associated costs, and examine real-life reviews to understand the institution's impact on patients' lives.
Book free consulting session with HealthTrip expert
A. Rela Hospital: A Beacon of Excellence
Rela Hospital, situated in the bustling metropolis of Chennai, has earned a stellar reputation for its expertise in liver transplantation and hepatobiliary sciences. Established under the visionary leadership of Dr. Mohamed Rela, a globally acclaimed transplant surgeon, the hospital has emerged as a leading centre for liver transplants in India and beyond.
B. Key Highlights of Rela Hospital:
1. Pioneering Transplantation:
Rela Hospital has been at the forefront of liver transplantation since its inception. Dr. Rela and his team have performed groundbreaking surgeries, making the hospital a hub for complex transplant procedures.
2. International Recognition:
The hospital's reputation extends far beyond India's borders. Patients from around the world seek treatment at Rela Hospital, drawn by its world-class medical infrastructure and skilled healthcare professionals.
3. Multidisciplinary Approach:
Rela Hospital offers a holistic approach to liver care, with a team of specialists encompassing hepatologists, transplant surgeons, intensivists, radiologists, and dedicated transplant coordinators.
4. Cutting-edge Technology:
The hospital boasts state-of-the-art facilities, including advanced imaging, robotic surgery, and dedicated transplant ICUs, ensuring patients receive the best possible care.
5. Research and Education:
Rela Hospital is actively involved in research and education, contributing to the advancement of transplant science and the training of future transplant specialists.
C. Liver Transplant Costs at Rela Hospital
While the reputation of Rela Hospital in liver transplantation is well-established, understanding the financial aspects of this life-saving procedure is equally vital for patients and their families. The cost of a liver transplant at Rela Hospital varies based on several factors:
1. Type of Transplant:
The cost differs between cadaveric (deceased donor) and living donor liver transplants. Living donor transplants are generally more cost-effective due to reduced donor-related expenses.
2. Recipient's Condition:
The complexity of the recipient's medical condition can impact the cost. Patients with advanced liver disease may require more extensive pre-transplant evaluations and post-transplant care.
3. Doctor's Fees:
The surgeon's fees and charges related to the medical team's expertise are a significant component of the overall cost.
4. Hospital Charges:
Rela Hospital offers a range of packages for liver transplantation, including different levels of hospital accommodation. The choice of package can affect the total cost.
5. Pre-transplant Evaluation:
Comprehensive pre-transplant evaluations, including various medical tests, imaging studies, and consultations, are necessary to assess the patient's eligibility and fitness for transplantation.
6. Post-transplant Care:
Beyond the surgical procedure, patients require long-term immunosuppressive medications, regular check-ups, and potential hospitalizations, all of which contribute to the ongoing financial burden.
7. Geographical Location:
The cost of living in Chennai, compared to other major Indian cities, can impact the overall expenses for patients and their families.
8. Insurance Coverage:
The extent of insurance coverage varies widely among patients and policies. Some insurance policies may cover a significant portion of the transplant costs.
D. Reviews from Real Patients
To offer a deeper insight into Rela Hospital's impact on patients' lives, let's explore the experiences and reviews of individuals who underwent liver transplants at this renowned institution:
1. Md. Wakil Arham Sijad's Journey to Recovery
Sijad, a 45-year-old businessman from Bangladesh to New Delhi, was diagnosed with end-stage liver disease due to long-term alcohol abuse. His journey led him to Aakash Hospital in New Delhi, where he underwent a liver transplant. His experience speaks to the international recognition and expertise of Rela Hospital.
"I was initially hesitant about traveling to India for my liver transplant, but the reputation of Rela Hospital convinced me it was the right decision. From the moment I arrived, I was impressed by the level of care and professionalism displayed by the medical team.
The costs were considerably lower than what I would have paid in Bangladesh, even factoring in travel and accommodation expenses. The surgery was successful, and the post-transplant care was outstanding. Dr. Rela and his team made me feel at ease throughout the process.
Today, I am leading a healthy life, free from the struggles of liver disease. My experience at Rela Hospital was a testament to the quality of healthcare available in Chennai. I will forever be grateful for the care I received."




2. Inkim Maheer Sabik's Miraculous Recovery
Inkim Maheer Sabik, a 1-year-old boy from Chennai, was diagnosed with a rare genetic liver disorder that left his in constant pain and discomfort. His parents turned to Rela Hospital for a life-changing liver transplant. His story reflects the hospital's dedication to paediatric liver care.
"Our journey with Rela Hospital was nothing short of miraculous. From the moment we met the medical team, we knew our daughter was in safe hands. The hospital's paediatric liver transplant program is exceptional.
The costs were a concern, but the hospital provided us with financial counselling and guidance. We received tremendous support from the hospital's staff and social workers in managing the expenses.
Today, Sabik is thriving and enjoying a normal childhood. Rela Hospital gave us hope when we needed it most, and we are forever grateful for the gift of life they provided our daughter."
How can we help with the treatment?
If you're on the lookout for treatment in India, Thailand, Singapore, Malaysia, UAE, and Turkey, let Healthtrip be your compass. We will serve as your guide throughout your medical treatment. We'll be by your side, in person, even before your medical journey commences. The following will be provided to you:
Connect with renowned doctors from a network spanning 35+ countries and access the world's largest health travel platform.
Collaboration with 335+ top hospitals , including Fortis and Medanta.
Comprehensive treatments from Neuro to Cardiac to Transplants, Aesthetics, and Wellness.
Post-treatment care and assistance.
Teleconsultations at $1/minute with leading surgeons.
Trusted by 44,000+ patients for appointments, travel, visa, and forex assistance.
Access top treatments and packages, such as Angiograms and many more.
Gain insights from genuine patient experiences and testimonials.
Stay updated with our medical blog.
24/7 unwavering support, from hospital formalities to travel arrangements or emergencies.
Pre-scheduled specialist appointments.
Prompt emergency assistance, ensuring safety.
Our success story
Conclusion
Rela Hospital in Chennai, India, has carved a legacy in the field of liver transplantation, offering hope and healing to patients from around the world. While the costs associated with liver transplants at Rela Hospital are influenced by various factors, the institution's reputation for excellence and the testimonials of patients who have experienced successful outcomes underscore its commitment to changing lives.
The stories of individuals like John and Lakshmi serve as a testament to the exceptional care provided by Rela Hospital. As medical science continues to advance and institutions like Rela Hospital push the boundaries of what is possible, the future holds even greater promise for patients in need of life-saving liver transplants.