NT Scan For Pregnant Women: Is It Necessary? Why Do You Need One?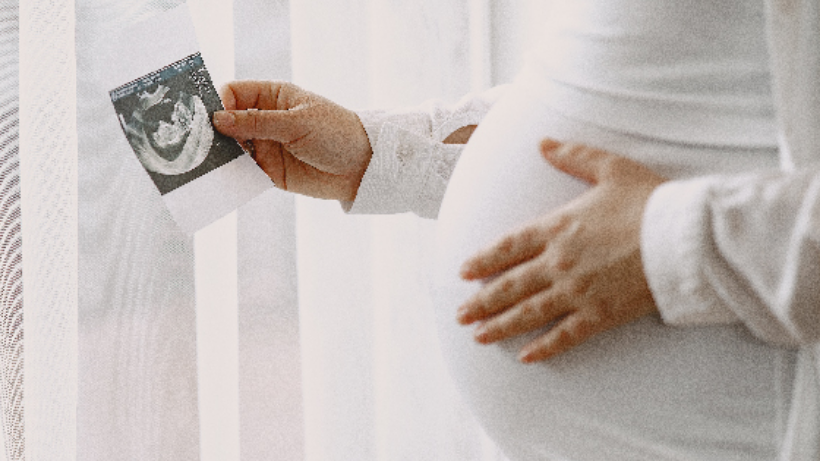 Overview
If you have recently got the good news, then your doctor may have suggested having NT scan screenings. Prenatal scans can identify birth defects or anomalies of your unborn child and assess your baby's overall health as well. If you are looking for some information on NT scan screenings before visiting your gynecologists, you will definitely find this blog helpful. Here we answered a few queries related to the same including NT scan price when is the ideal time to undergo such tests, and many more.
Book free consulting session with HealthTrip expert
What is NTscan?
The nuchal translucency test (also known as the NT scan) uses ultrasound to assess your developing baby's risk of Down syndrome (DS), other chromosomal abnormalities, and major congenital heart problems.
It is available to all pregnant women in first-trimester combined screening options, along with a blood test.
Also, Read - IGRT Radiotherapy Cost in India - Procedure & Use of IGRT
Why do you need to undergo such tests?
The NT scan detects the clear (translucent) space in the tissue at the back of your baby's neck. (This is known as "nuchal translucency.")
Babies with abnormalities tend to store extra fluid at the back of their neck during the first trimester, leading this clear space to be greater than normal.
Also, Read - Intrauterine Insemination (IUI): How to Plan Your Pregnancy With IUI?
Previously, doctors used to advise NT scans only -
If the pregnant women's age is around 35 yrs or more.
Or she has had a baby with birth defects.
However, in recent times, an NT scan is mandatory for all pregnant women to diagnose any kind of birth defect including-
Deformities of the limbs
Abdominal malformations during birth
Anomalies in the chromosomes
Down syndrome
Cardiac malformations(defects in the heart)
Abnormalities of the Spinal Cord
Also, Read - Getting Pregnant With IVF: A Guide For All Mommy to be
When can you have an NT scan?
Between 11 and 14 weeks of pregnancy, a nuchal translucency scan is performed. If your doctor has recommended you for a dating scan( scan i.e done in early pregnancy i.e around 12 weeks), it is common for both to occur at the same time.
Also, Read - IVF Pregnancy Guide for Aspiring Mommies
How to interpret test results of NT scan?
NT scan( type of ultrasound scan ) that looks for fluid buildup around the fetus's neck. A clear area around the fetus's neck is a positive indicator. The accumulation of harmful fluid is a marker of some congenital discomfort that must be further identified.
If an abdominal ultrasound does not yield satisfactory results, a transvaginal ultrasound may be performed to perform an NT scan.
In most circumstances, the size of the accumulated fluid should be less than 1.6mm.
Also, Read - IVF Cost in Bangalore - Treatment, Procedure
How much does the scan cost?
The average cost of getting an NT scan ranges from INR600 to INR 4500. The cost may vary based on various factors such as-
Location of the hospital or clinic
Patient's overall health condition
Amenities available at the clinic or hospital
Also, Read - Top 5 IVF Treatment centers In India
What should you do on the day of getting an NT scan?
Women who have this scan must visit a hospital or medical center that has fetal medicine services. Only radiologists with experience in obstetric imaging are permitted to do NT scans. Her partner or anyone family member should accompany her to the clinic.
The goal of this scan is not to determine and reveal the baby's gender. Patients may be requested to sign a statement declaring that they were not told the gender of the baby during the ultrasound.
Most USG scans necessitate a full urine bladder, which can be highly uncomfortable for pregnant women. The NT scan, on the other hand, does not have this need, and women may urinate prior to the scan.
Women who have an NT scan may be asked to have blood tests such as a double marker, triple marker, quadruple marker, and other scans such as fetal screening.
A follow-up scan is recommended in two months to study fetal development in greater depth.
How can we help in the treatment?
If you are in search of an IVF Treatment hospital in India, we will serve as your guide throughout your treatment and will be physically present with you even before your treatment begins. The following will be provided to you:
Opinions of expert physicians and surgeons
Transparent communication
Coordinated care
Prior appointment with specialists
Assistance in hospital formalities
24*7 availability
Arrangement for travel
Assistance for accommodation and healthy recovery
Assistance in emergencies
We are dedicated to offering the highest quality health trip and care to our patients. We have a team of highly qualified and devoted health professionals that will be by your side from the beginning of your journey.