By Hospals Team
Blog Published on - 02 May - 2022
Medical Tourism in India Statistics 2022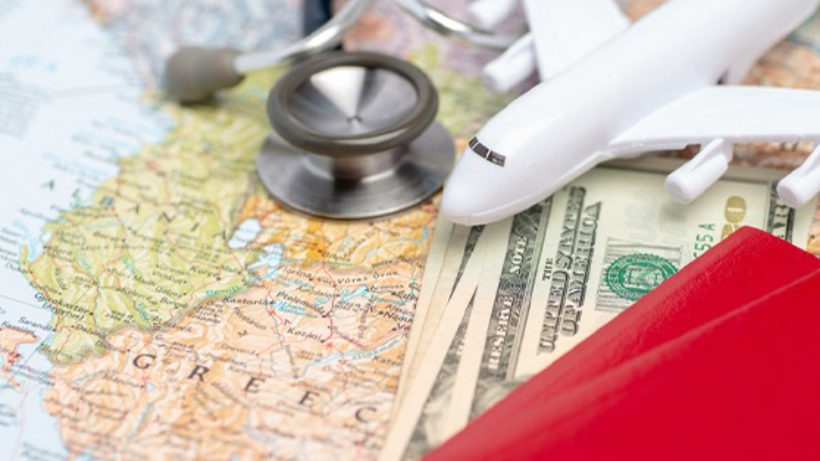 Overview
India, being a land of cultural and geographical diversity has also made its way with medical tourism and medical treatment. India has become a popular destination for people from various other countries including Bangladesh, Sri Lanka, Maldives, West Asia, and Africa as well in the last few decades. However, after the Covid impact, the healthcare sector is trying to recuperate from the losses. Let's dive into the statistics of medical tourism in India in recent years.
Book free consulting session with HealthTrip expert
According to the Ministry of Tourism website, international visitor arrivals for
medical treatment in India
declined by 73% in the calendar year ending December 2020, to 1.82 lakh, from 6.97 lakh in 2019.
Most of the patients prefer India as their place for medical tourism. As the treatment modalities used and the cost factor of such procedures in India are affordable enough. Medical tourists come for getting organ transplants, heart treatments, and joint replacements with some complex surgeries too.
According to experts, in the pre-Covid time, corporate hospitals earned 10-15% of total revenue from medical tourism. Patients often choose India for elective surgery such as organ transplants, cancer, joint transplant, cardiac surgeries, and, in rare situations, difficult surgeries.
As aviation traffic had come to a standstill during the first wave, income was almost negative.
Subsequently, we have tried to revive this a bit by taking some of the necessary actions. Patients were being referred to us via an air-bubble setup.
However, currently, we have seen the changing pattern of the patient inflow. In the year 2009, 23.6% of patients were from Bangladesh while the Maldives got the highest share of patients at 57%.
In 2019, patients from Bangladesh got the major part with 57% and Maldivians got 7%.
As per our experts, a huge inflow of patients has increased from Iraq and Yemen.
Medical tourism in India is expected to rise in the post-COVID era, according to experts.
Due to the methods through which the country dealt with the virus effectively.
During the pandemic period, physicians, hospitals, and paramedics carried out their duties
and their responsibilities diligently, therefore adjusting the overall ratio of the total number of cases vs deceased.
Cases were reduced to fewer than 1.5 per cent. Furthermore, a huge number of health care personnel have been thoroughly immunized.
One of the primary reasons why India is becoming a popular medical tourism destination is because it provides the ideal combination of contemporary, alternative, and traditional types of treatment such as Ayurveda i.e used in the treatment of a variety of chronic disorders.
According to the most recent FICCI research, the country's Medical Value Travel (MVT) industry is predicted to reach $9 billion by the end of 2020.
Support for the sector in the form of incentives and new initiatives will go a long way toward assisting it.
To recuperate following the pandemic the industry needs tax breaks, tariff relaxation,
the development of infrastructure, particularly transportation, and coordination among all important stakeholders. Both governmental and private stakeholders should also get involved for the same.
Also, Read - Medical travel & health coverage start-up healthtrip raises Rs. 250 million from Inflection Point Ventures, 9Unicorns, Wavemaker, Sanjeev Misra & Kunal Shah as part of Pre-Series A
Why should you consider getting treatment in India?
India is the most favoured place for orthopedic surgical treatment operations for three major reasons.
India's cutting-edge technology,
medical skills, and
Selective surgery and treatment costs in India are among the best in the world, as our patients need affordable and quality health care.
Conclusion-
By simply packing their medical journey to India, hip replacement in India can substantially benefit the patient with their orthopedic-related therapies. We also offer a comprehensive range of physiotherapy and surgical therapies to international patients during their post-discharge recuperation vacations.
Also, Read - 6 Best Knee Replacement Hospitals in India
How can we help in the treatment?
If you need to undergo hip replacement surgery in India, we will serve as your guide throughout your treatment and will be physically present with you even before your treatment begins. The following will be provided to you:
Opinions of expert physicians and surgeons
Transparent communication
Coordinated care
Prior appointment with specialists
Assistance in hospital formalities
24*7 availability
Arrangement for travel
Assistance for accommodation and healthy recovery
Assistance in emergencies
We are dedicated to offering the highest quality health care to our patients. We have a team of highly qualified and devoted health professionals that will be by your side from the beginning of your journey.