IVF Treatment and Surrogacy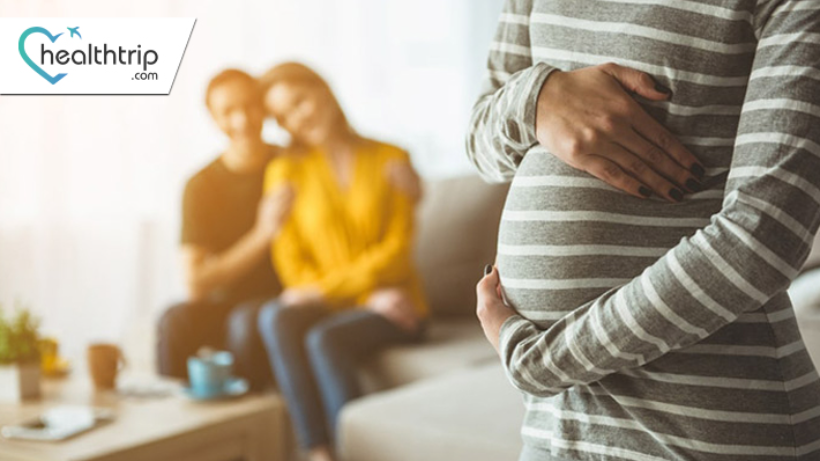 Assisted reproductive technologies (ART) have revolutionised the way people can have children, providing new options for individuals and couples who may have previously thought it impossible to conceive. Two such technologies are in vitro fertilisation (IVF) treatment and surrogacy. In this blog, we will delve into the details of both IVF treatment and surrogacy, including their benefits and risks.
Book free consulting session with HealthTrip expert
IVF Treatment
In vitro fertilization (IVF) is a fertility treatment that has been available since 1978. IVF treatment involves combining an egg and sperm in a laboratory dish and then transferring the resulting embryo to the uterus. IVF treatment can help individuals and couples who have difficulty conceiving due to various reasons, such as blocked fallopian tubes, male infertility, endometriosis, or unexplained infertility.
IVF treatment involves several steps, including ovarian stimulation, egg retrieval, fertilisation, embryo culture, and embryo transfer. Ovarian stimulation is done using medications to encourage the ovaries to produce multiple eggs, which are then retrieved using a needle guided by ultrasound. The eggs are then fertilised in a laboratory dish with sperm, and the resulting embryos are monitored and cultured for several days before being transferred to the uterus.
IVF treatment has several benefits, including a higher chance of pregnancy compared to other fertility treatments, the ability to use donor eggs or sperm if needed, and the ability to screen embryos for genetic disorders. However, IVF treatment also has some risks, including a higher risk of multiple births, ovarian hyperstimulation syndrome, and the possibility of complications during the egg retrieval procedure.
Surrogacy
Surrogacy is a type of assisted reproduction where a woman carries a pregnancy for another individual or couple. Surrogacy can be an option for individuals or couples who are unable to carry a pregnancy due to medical reasons or for same-sex couples who wish to have a biological child.
There are two types of surrogacy: traditional surrogacy and gestational surrogacy. Traditional surrogacy involves using the surrogate's own eggs, which are fertilized with sperm from the intended father or a sperm donor. Gestational surrogacy, on the other hand, involves using a surrogate who is not genetically related to the child. In this case, the intended parents or donors provide the eggs and sperm, which are then used to create embryos that are transferred to the surrogate's uterus.
Surrogacy can be a complex and emotional process, involving legal and ethical considerations. It is important to work with a reputable surrogacy agency and to have a clear and detailed surrogacy agreement in place before embarking on the process.
Benefits and Risks of Surrogacy
Surrogacy can offer several benefits, including the ability to have a biological child when carrying a pregnancy is not possible or safe, the ability to control the timing of the pregnancy, and the ability to choose a surrogate who shares similar values and beliefs. Surrogacy can also be a way for individuals and couples to build a family and experience the joys of parenthood.
However, surrogacy also carries some risks and challenges. There is the potential for legal and ethical issues to arise, especially if the surrogacy agreement is not well-documented or if the surrogate changes her mind about the arrangement. There is also the possibility of emotional and psychological issues, both for the surrogate and the intended parents. It is important to have a strong support system and to work with professionals who can help navigate the emotional and legal aspects of surrogacy.
Comparing IVF Treatment and Surrogacy
While both IVF treatment and surrogacy can help individuals and couples overcome infertility and have children, there are some key differences between the two methods. IVF treatment involves using the individual's or couple's own eggs and
Sperm, while surrogacy may involve using a surrogate's eggs or donor eggs, and may involve using the intended parents' or donor's sperm.
IVF treatment allows for genetic screening of embryos and the ability to select the healthiest embryos for transfer, while surrogacy can provide the opportunity for individuals or couples to have a biological child when carrying a pregnancy is not possible or safe.
However, surrogacy may involve additional legal and emotional considerations, such as the need for a surrogacy agreement and the potential for the surrogate to change her mind about the arrangement. IVF treatment, while still complex and emotionally taxing, may not carry the same level of legal and ethical challenges as surrogacy.
Ultimately, the decision to pursue IVF treatment or surrogacy will depend on the individual or couple's specific needs and circumstances. It is important to work closely with fertility specialists and surrogacy agencies to fully understand the benefits and risks of each option and to make an informed decision.
Conclusion
IVF treatment and surrogacy are two assisted reproductive technologies that offer hope to individuals and couples struggling with infertility. While both methods have their benefits and risks, they can provide a path to parenthood for those who may have thought it impossible.
It is important to seek out qualified and experienced professionals when considering IVF treatment or surrogacy, and to fully understand the legal and emotional considerations involved. With the right support and guidance, individuals and couples can make informed decisions and take the steps necessary to achieve their dreams of parenthood.