By Hospals Team
Blog Published on - 04 April - 2022
IVF in Singapore: FAQ, Cost All You Need To Know About The Procedure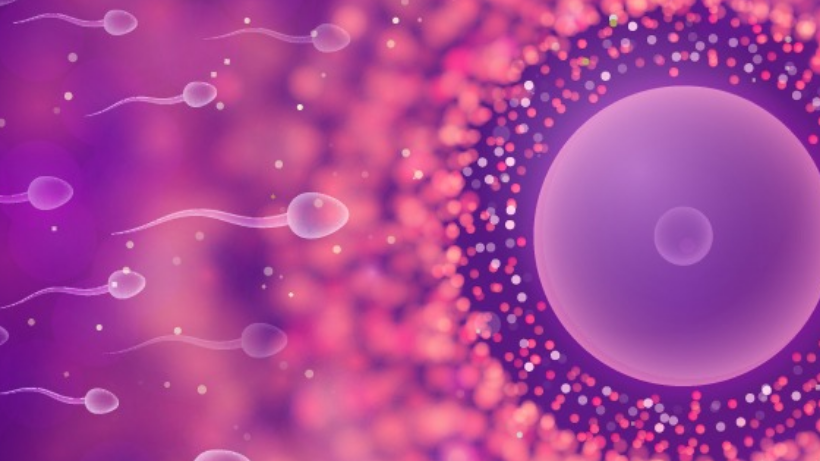 Overview
Almost every couple aspires to have a child and being told they are infertile puts a lot of psychological and emotional strain on not only the couple in question but their entire family.
Book free consulting session with HealthTrip expert
As part of the government's continued efforts to encourage and support marriage and parenthood, the Ministry of Health (Singapore) stated that the age limit will be removed for women having Assisted Reproductive Technology (ART) procedures, such as in In-Vitro Fertilisation (IVF) treatments.
IVF (in-vitro fertilization) is a blessing in disguise for people who have tried and failed to conceive. Continue reading to know IVF costs in Singapore, FAQs related to the procedure, and many more.
IVF allows doctors to fertilize an egg in the lab and then implant the embryo in the uterus of a woman, improving the chances of a healthy pregnancy.
Is IVF the only option for infertile couples?
If fertility medicines, other available treatment choices advised by your gynecologists, artificial insemination, and other surgical procedures have all failed, then only this should be considered as a therapy option for you.
Questions you should ask your surgeon before the IVF procedure?
Before having such operations, there are a few questions you should ask your reproductive doctor.
What are your odds of becoming pregnant if you undergo this procedure?
What is the live birth rate for a couple who has done this treatment under the guidance of their doctor?
Is it possible to have twins or multiple births?
How much does it cost to store the embryo for the future?
How much does hormone therapy, which is required as part of this in vitro fertilization procedure, cost?
In the couple's age group, what is the rate of a successful pregnancy?
What factors contribute to in vitro fertilization's success rate?
This could be due to a number of factors.
It is possible that it is determined by your age.
Whether you're using your own egg or one that's been given,
It doesn't matter if you use fresh or frozen eggs.
From where you are getting your IVF performed
The number of eggs being transplanted in your uterus
What are the FAQs you should ask your surgeon about after in vitro fertilization transplantation procedure?
How many medications do you have to take?
Are there any plans for follow-up visits?
When will you be able to return to work and your normal routine?
When will you be able to begin exercising?
How should the postoperative wound be managed, and when should the stitches, if any, be removed?
What are some common questions about the in vitro transplant procedure that you should ask your surgeon during your initial consultation?
What is your surgeon's success rate for in vitro fertilization transplant surgeries?
When should I consider doing IVF?
What factors contribute to female infertility?
I have PCOS. Can this affect the IVF outcome?
How PCOS can affect fertility?
Women with PCOS are more likely to be exposed to male hormones rather than female hormones. They may have irregular periods, which can interfere with ovulation and make it difficult to conceive.
How much is the IVF cost in Singapore?
The cost varies depending on the place from where you are getting your surgery done,
how many IVF cycles you've had,
medicine, procedure expenses,
follow-up costs,
and monitoring costs.
Insurance policy for IVF procedure in Singapore:
Your insurance provider may only cover the operation costs and not the follow-up charges. You can speak with your financial advisor about the situation and discuss the options with your surgeon. Nonetheless, several financial institutions now provide EMI options. If you still find it difficult to obtain insurance after that, you may always ask your doctor to send a letter to your insurer detailing the significance of this.
Why should you consider getting IVF treatment in Singapore?
Singapore is the most favored place for fertility treatment operations for a few major reasons. And if you are searching for the best infertility hospital in Singapore, we will help you out to find the same.
Singapore's cutting-edge reproductive techniques,
medical skills, and
fertility treatment costs in Singapore are among the best in the world, as our patients need affordable and quality outcomes.
All these have significantly increased the success rate of infertility treatment in Singapore.
Conclusion-By simply packing their medical journey to Singapore, infertility treatment can substantially benefit the patient. We also offer a comprehensive range of counseling for coping with emotional changes to our international patients.
How can we help in the treatment?
If you are in search of an infertility hospital in Singapore, we will serve as your guide throughout your treatment and will be physically present with you even before your treatment begins. The following will be provided to you:
Opinions of expert physicians and surgeons
Transparent communication
Coordinated care
Prior appointment with specialists
Assistance in hospital formalities
24*7 availability
Arrangement for travel
Assistance for accommodation and healthy recovery
Assistance in emergencies
We are dedicated to offering the highest quality health care to our patients. We have a team of highly qualified and devoted health professionals that will be by your side from the beginning of your journey.