Is breast lumpectomy surgery a risky procedure?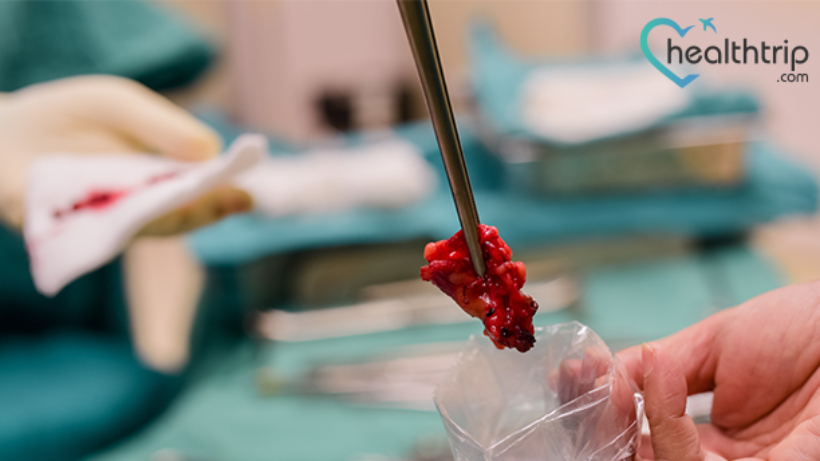 Breast lumpectomy is basically a surgical procedure which is used to remove the lump or the cancerous tissue from the breast area. Lumpectomy is different from mastectomy as, in lumpectomy surgery only a small portion of the cancerous tissue or the lump is removed while in mastectomy the entire breast is removed.
Book free consulting session with HealthTrip expert
Not all lumps are cancerous, there may be cases in which the lump is non cancerous or benign. The breast lumpectomy surgery is done in order to remove the cancer tissue in such cases the patient may require radiation therapy or other cancer treatment. Further, lumpectomy is also known as breast conserving surgery as it keeps the breast natural shape as compared to mastectomy.
Who requires lumpectomy surgery?
There are few conditions that may require a lumpectomy surgery; some of the procedure may include:
Breast cancer
A small tumor
Benign tumor
Solid mass of tissue that may look harmless
Early stage treatment for breast cancer
Have a history of scleroderma
Have history of systemic lupus erythematosus
Previous had radiation therapy
Don't have access to radiation therapy
What are the risks associated with lumpectomy?
Every surgical procedure comes with certain ref factors and complications along with it similarly lumpectomy also has few risks. Some of the risk associated with lumpectomy include:
Infection
Severe pain
Firmness
Blood clots
Bruising that doesn't go away for a while
Tenderness
Excessive bleeding during the procedure
Change in shape of the breast
Non Symmetrical breast
Tenderness
Temporary swelling
Formation of hard scar tissue at the site of surgery
Inflammation of lymph nodes especially in the arm and hand region.
lumpectomy before and after the surgery:
There are few things that the doctor recommends or checks before the surgery some of which include:
Check for vitals such as optimum blood sugar level, blood pressure, thyroid level etc
The patient is not allowed to eat or drink 8 to 10 hours prior to the surgery.
One requires a family member to stay with the patient before and after the durgey.
One should not take any blood thinning medications
One should stop taking aspirin
After the surgery:
After the surgery the patient is taken either to the ICU or the recovery room based upon their condition. Then the health professional check the blood pressure, breathing, pulse at regular intervals.
One might experience numbness, pinching sensation, or pain near the underarms region.
Required medications and antibiotics are given
Diet chart
Precautions are given to the patient
Follow up appointment
Written instruction on post surgery care
Breast lumpectomy surgery recovery:
Breast lumpectomy surgery is not a very complicated surgery so the person is able to get discharged within 1 to 2 days after the surgery. Further the patient might feel swelling, bruising, inflammation, tenderness or pain for 1 to 2 weeks. In some cases the swelling and firmness may last for a few months. In such cases one must take a follow up appointment in order to minimize the side effect.
How can we help with the treatment?
If you are looking for Breast lumpectomy surgery in India then be assured as our team will assist you and guide you through the entire process of your medical treatment.
The following will be provided to you:
Expert physician, doctors and surgeon
Transparent communication
Coordinated assistance
Prior appointments with specialists and follow up queries
Assistance with medical tests
Assistance in follow up queries
Assistance with hospital formalities
24*7 availability
Assistance with therapies
Rehabilitation
Travel arrangements
Assistance for accommodation and healthy recovery
Assistance in emergencies
Our team offers you one of the highest quality health trips and one of the best after care to our patients. Further we have a team of dedicated health professionals who are always available to assist you throughout your medical journey.