By Danish Ahmed
Blog Published on - 14 April - 2023
The Comprehensive Care Provided by Indian Hospitals for International Patients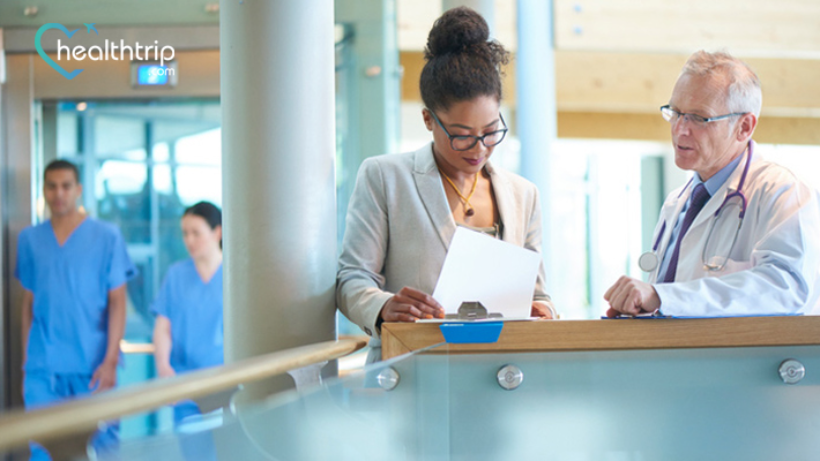 In recent years, India has become a major destination for medical tourism. With a growing number of world-class hospitals and highly qualified medical professionals, India offers comprehensive care to foreign patients seeking treatment. This blog discusses comprehensive care in Indian hospitals for foreign patients.
Book free consulting session with HealthTrip expert
Advanced medical facility
Indian hospitals are equipped with advanced medical facilities and modern technology. From high-end diagnostic equipment to state-of-the-art surgical instruments, Indian hospitals offer the latest in medical technology. This ensures that the international patients receive the best possible care and treatment.
Highly qualified medical professionals
India has a large pool of highly qualified medical professionals, including doctors, nurses and support staff. Many of these medical professionals receive their education and training from world-class medical schools around the world. They have extensive experience in their respective fields and are well equipped to handle complex medical cases.
Personal care
Indian hospitals provide personalized care to foreign patients. From the moment a patient arrives in India, a dedicated Patient Care Coordinator will be assigned to support them throughout the treatment process. Patient care coordinators assist patients with everything from visa arrangements to transportation and accommodation. The patient care team also works with medical teams to ensure patients receive the best possible care.
Inexpensive treatment
One of the biggest advantages of getting treatment in India is the cost effectiveness of treatment. Medical procedures in India are significantly cheaper than many other countries, including the US and UK. This makes it an attractive option for international patients seeking affordable, high-quality care.
Offer of special products
Indian hospitals offer a wide range of specialties from cardiology to neurosurgery. This means that patients from abroad can receive treatment for a wide range of conditions. Many Indian hospitals have centers of excellence dedicated to specific medical specialties such as cancer treatment and organ transplantation.
Multilingual support
India is a diverse country and different languages are spoken throughout the country. Indian hospitals are aware of this and offer multilingual support to their foreign patients. This includes support for languages such as English, Russian, French, Spanish, Portuguese, German, and Arabic. This enables international patients to communicate effectively with the medical team and receive the best possible care.
Accreditation and quality standards
Indian hospitals are accredited by national and international accreditation bodies such as JCI (Joint Commission International) and NABH (National Accreditation Board for Hospitals and Healthcare Providers). These accredited bodies ensure that Indian hospitals meet strict quality standards and adhere to best practices in patient care and safety. This gives foreign patients peace of mind that they are receiving quality care.
Medical visa support
A medical visa is required for international patients to enter India for treatment. Hospitals in India offer medical visa application assistance to make the process as smooth as possible. This allows foreign patients to focus on treatment and recovery without worrying about visa procedures.

Post-treatment care
Indian hospitals provide follow-up care to international patients. This includes aftercare consultations, medication administration and rehabilitation services. The medical team works closely with patients to ensure they receive the best possible care and support throughout the recovery process.

Apart from the good coverage provided by hospitals in India mentioned above, there are several other factors that make India a popular destination for medical tourism.
Cultural and historical sights
India is a country rich in culture and history with many places to visit before and after treatment. From the iconic Taj Mahal to the historic Red Fort, India has so much to explore. Many hospitals offer medical tourism packages that include visits to popular tourist destinations.
Holistic alternative medicine
India is also known for its holistic and alternative medicine practices such as Ayurveda and yoga. Many hospitals offer these alternative treatments along with traditional Western medicine. This gives international patients the opportunity to explore alternative treatments and treatments that may not be available in their home country.
Ease of travel
India has a well-developed transport system that facilitates the movement of international patients in and out of hospitals. India's major cities have international airports and numerous domestic flights and trains connecting different parts of the country. This makes it convenient for patients from abroad to see a doctor.
In summary, Indian hospitals provide comprehensive care to foreign patients seeking medical care. From advanced medical facilities and highly qualified medical professionals to personalized care and affordable treatments, Indian hospitals offer world-class healthcare at affordable prices. With a wide range of specializations, multilingual support, accreditation and quality standards, medical visa support, post-treatment, cultural and historical attractions, holistic and alternative medicine, and easy travel, India is a popular destination for medical tourism. If you are considering getting treatment abroad, India is definitely worth considering.