By Danish Ahmed
Blog Published on - 14 April - 2023
India vs. Turkey: Which Country Offers Better Cardiac Care?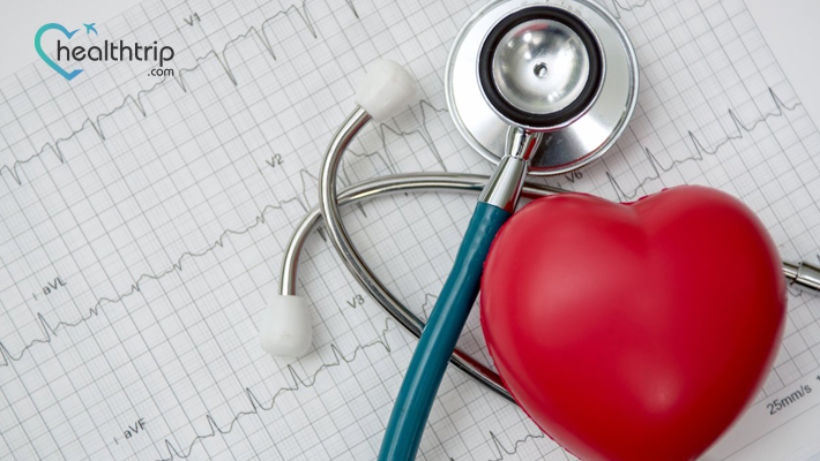 India and Turkey both offer advanced cardiac care facilities and are emerging as popular destinations for medical tourism. However, it is not appropriate to directly compare the healthcare systems of the two countries, as they have different strengths and weaknesses.
Book free consulting session with HealthTrip expert
India
India has made significant progress in cardiac care in recent years, with the establishment of advanced cardiac care centers in major cities. These centers, such as the All India Institute of Medical Sciences and Fortis Escorts Heart Institute, provide world-class cardiac care at significantly lower costs than in many Western countries. Additionally, India has a large number of highly skilled and experienced cardiac surgeons and cardiologists.
Turkey

Turkey has also made significant investments in its healthcare infrastructure and is becoming a popular destination for medical tourism, especially for cardiac care. Modern hospitals equipped with advanced technology, such as the Acibadem Healthcare Group, Memorial Healthcare Group, and Florence Nightingale Hospitals, offer world-class cardiac care. Turkish doctors also receive training in prestigious institutions around the world, making them highly skilled and knowledgeable in their field. When it comes to availability of cardiac care facilities, both India and Turkey offer excellent options. However, Turkey may have an edge due to its modern healthcare infrastructure and advanced technology. In terms of quality of care, both countries offer comparable services, but India has a significant advantage in terms of affordability.
It's important to note that both India and Turkey face unique healthcare challenges. India has limited accessibility to healthcare services, particularly in rural areas, and faces a shortage of healthcare professionals and inadequate funding for healthcare infrastructure. Turkey, on the other hand, has a higher prevalence of risk factors for cardiovascular disease, such as smoking and high blood pressure.
Both countries have well-established cardiac rehabilitation programs that help patients recover and regain their physical and mental health after a cardiac event or procedure. These programs provide education on lifestyle modifications, dietary changes, physical exercise, and emotional support.
It is ultimately up to the individual to decide which country offers better cardiac care. Factors such as the patient's medical condition, budget, and personal preferences should be taken into account when making a decision. Both India and Turkey offer high-quality and affordable cardiac care options for patients seeking treatment, and patients should do their research, seek advice from healthcare providers, and make informed decisions based on their specific needs and circumstances.
It is also important to consider the level of research and innovation in cardiac care in each country. India has a strong research base in cardiac care, with many institutions conducting groundbreaking research on topics such as heart disease prevention, treatment, and management. Turkey is also investing heavily in research, with a focus on improving patient outcomes through new therapies and treatments.
Both countries have faced challenges during the COVID-19 pandemic, with disruptions in healthcare services and increased demand for critical care resources. However, they have implemented measures to ensure the safety and wellbeing of their patients, healthcare providers, and communities.
It's worth noting that medical tourism has become increasingly popular in recent years, with patients from around the world seeking treatment in India and Turkey for various medical conditions, including cardiac care. Both countries have a well-established medical tourism industry, with many hospitals and clinics catering specifically to international patients.
Medical tourism can provide significant benefits to patients, such as access to high-quality and affordable healthcare, shorter wait times, and the opportunity to travel and experience different cultures. However, it is important for patients to be aware of the potential risks associated with medical tourism, such as language barriers, cultural differences, and the quality and safety of medical facilities.
Patients considering medical tourism should do their research and choose a reputable and accredited hospital or clinic. It's also important to consult with healthcare providers and ensure that all necessary medical records and information are available for the treating physician.
In summary, both India and Turkey offer advanced cardiac care facilities and are becoming popular destinations for medical tourism. While there are differences in healthcare infrastructure, quality of care, and costs between the two countries, patients should do their research and consult with healthcare providers to make informed decisions based on their individual needs and circumstances. Additionally, patients considering medical tourism should be aware of the potential risks and take necessary precautions to ensure a safe and successful experience.