Why India is best for Breast Cancer Surgery & Surgeon Search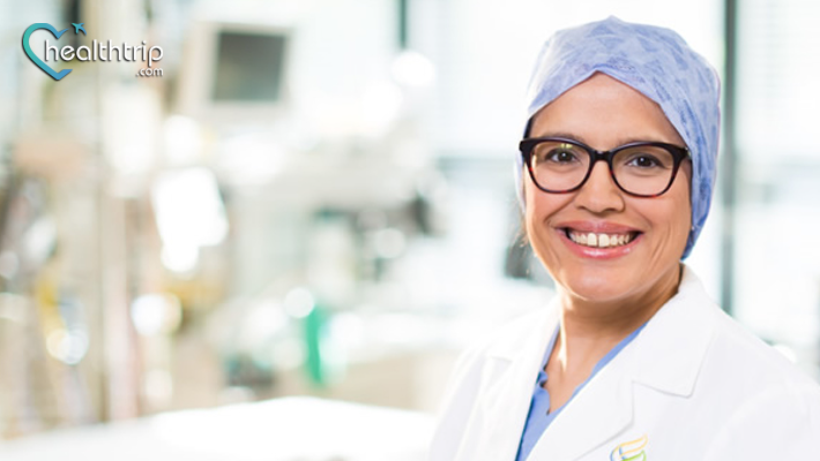 Breast cancer, a prevalent cancer variety that affects women globally, is a daunting diagnosis. Nonetheless, with medical technology and surgical techniques advancing, the treatment of this cancer type has become more efficacious than ever. The Indian subcontinent, with its proficient and experienced surgeons, advanced medical facilities, and affordable rates, has become the paramount choice for breast cancer surgery. This composition delves into why India is a prime destination for breast cancer surgery and how one can procure the services of the most adept surgeon suiting their needs.
Book free consulting session with HealthTrip expert
Introduction
Breast cancer is a grave and pressing medical affliction that necessitates prompt and judicious medical intervention. Many nations extend treatment options for breast cancer, but India has carved a niche for itself as a premier destination for breast cancer surgery. This can be attributed to the country's world-class medical infrastructure and exceptionally skilled surgeons who are adept at rendering top-notch care to their patients. Moreover, the cost of receiving medical care in India is significantly more economical than that in many other countries, rendering it an alluring option for those who wish to conserve their financial resources while ensuring optimal medical outcomes.
Why India is a Top Destination for Breast Cancer Surgery
There are several reasons why India has become a top destination for breast cancer surgery:
Skilled and Experienced Surgeons:
India boasts an extensive pool of highly proficient and adept surgeons, who have been trained at some of the preeminent medical institutions across the globe. These erudite surgeons have garnered considerable acumen in their field by treating a vast cohort of patients with breast cancer over the years, which has further honed their competencies. They are well-equipped to tackle intricate and convoluted cases with great dexterity and offer tailor-made healthcare services that cater to the individual needs of their patients.
State-of-the-Art Medical Facilities:
India is endowed with some of the most sophisticated medical establishments worldwide, which comprise cutting-edge medical devices and technologies that match the standards of the world's premier hospitals. These institutions possess an array of state-of-the-art amenities to administer an extensive assortment of breast cancer treatments, encompassing surgical procedures, radiation therapy, and chemotherapy.
Affordable Costs
One of the most noteworthy benefits of availing breast cancer treatment in India is the cost advantage it offers. The expenses incurred in treating breast cancer in India are substantially lower compared to various other nations, namely the United States, Canada, and the United Kingdom. This pecuniary advantage is primarily attributable to the cost of living in India, which is relatively lower, enabling medical facilities to provide treatment at a reduced expense, without any compromise on the quality of care provided.
High Success Rates
India is among the world's top countries in terms of effective breast cancer treatment with a high level of success. This triumph can be attributed to the exceptional proficiency of the nation's medical professionals and their vast experience in the field of surgery. Furthermore, India's state-of-the-art medical facilities and utilization of avant-garde technology contribute significantly to this accomplishment. Those who seek breast cancer treatment in India can anticipate an exceptionally high degree of care and a greater likelihood of achieving a favorable outcome.
How to Find the Best Surgeon for Your Needs
If you are considering breast cancer surgery in India, it is important to find the best surgeon for your needs. Here are some tips to help you find the right surgeon:
Research
In order to procure a proficient breast cancer surgeon in India, the initial measure that necessitates undertaking is to conduct extensive research. It is imperative that the selected surgeon is equipped with a vast range of experience in treating breast cancer and is regarded in high esteem by the medical community. An appropriate way to commence your search would be to peruse online platforms, examine patient feedback and endorsements, and seek out referrals from your primary care physician.
Credentials and Qualifications
When seeking a breast cancer surgeon in India, it is of paramount importance to scrutinize their credentials and qualifications. It is imperative to ensure that the surgeon has been certified by a board and has received the necessary qualifications and training to competently carry out breast cancer surgery. Additionally, one could ascertain if the surgeon has acquired any specialized certifications or training specifically in the realm of breast cancer surgery.
Experience and Specialization
It is paramount to acknowledge the value of experience in the field of breast cancer surgery. It is highly recommended to seek out a surgeon who possesses a significant amount of proficiency in treating patients with breast cancer. It is also crucial to consider whether the surgeon specializes in the field of breast cancer surgery. A surgeon who specializes in this area is likely to have a greater level of expertise in handling intricate cases.
Patient Reviews and Testimonials
When one seeks to evaluate the competence and proficiency of a surgeon, it can prove to be quite advantageous to peruse the feedback and endorsements submitted by former patients. It would be judicious to focus on patients who have previously undergone surgery for breast cancer with the surgeon in question. These critical evaluations will likely furnish you with a nuanced perception of the surgeon's demeanor when caring for patients, their ability to communicate effectively, and their overall strategy for patient care.
Communication and Comfort Level
When one seeks a surgeon, it is vital to locate a practitioner who instills confidence and maintains a high degree of communication with the patient. A suitable surgeon shall take adequate time to lend an ear to the patient's concerns and address them in a thoughtful manner. It is also prudent to contemplate the surgeon's proficiency in the language the patient speaks, as well as the surgeon's ability to communicate intricate medical jargon in a comprehensible manner.
Conclusion
India has emerged as a distinguished hub for breast cancer surgery, thanks to its highly proficient and adept medical professionals, state-of-the-art medical infrastructure, and cost-effective treatment options. Breast cancer, being an extremely grave medical condition, warrants timely and appropriate medical attention. Therefore, it is imperative to conduct thorough research and procure the services of a surgeon who possesses the requisite qualifications, experience, and specialization to administer optimal care.