Why India is the Best Choice for Spinal Surgery Over Turkey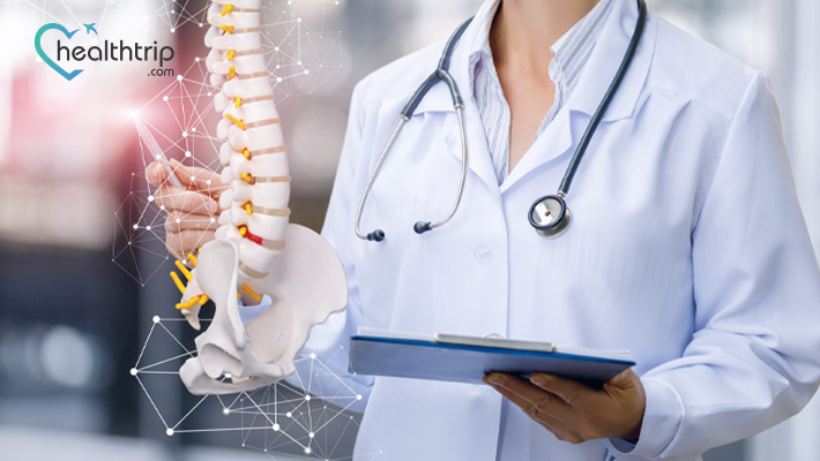 Both India and Turkey have become popular medical tourism destinations for patients from around the world seeking high-quality medical treatments at affordable costs. However, when it comes to spinal surgery, India has emerged as the top choice for many reasons. Let's take a closer look at why India is the best choice for spinal surgery over Turkey.
Book free consulting session with HealthTrip expert
1. Highly Skilled and Experienced Spine Surgeons:
India is known for producing some of the best spine surgeons in the world who have received their education and training from renowned institutions globally. Indian spine surgeons are known for their surgical skills, knowledge, and expertise, which makes them the best choice for patients seeking spinal surgery. They are equipped with advanced surgical techniques and the latest medical technologies to provide the best possible outcomes for patients.


2. Affordable Cost of Treatment:
The cost of spinal surgery in India is much lower compared to Turkey, Europe, or the USA, without compromising on the quality of treatment. This makes it a popular destination for international patients who are seeking medical treatments at affordable costs. Patients can save up to 60-70% on the overall cost of treatment by opting for spinal surgery in India.


3. Advanced Medical Infrastructure:
India has made significant advancements in the healthcare sector, with world-class hospitals equipped with state-of-the-art medical infrastructure and the latest medical technologies. These hospitals have dedicated spine surgery departments that provide specialized care to patients with spinal disorders. The hospitals in India have modern operation theaters, ICU facilities, and rehabilitation centers that ensure a smooth and hassle-free treatment experience for patients.


4. Ease of Communication:
India has a large English-speaking population, which makes it easier for international patients to communicate with their doctors and medical staff. The medical staff at Indian hospitals are well-versed in English and other languages, making it easy for international patients to understand their medical conditions and the treatment procedures.


5. Short Waiting Time:
In India, the waiting time for spinal surgery is much shorter compared to other countries. Patients can get immediate treatment without having to wait for weeks or months. This is especially beneficial for patients who require urgent medical attention.


6. Tourism Opportunities:
India is a culturally rich country with a diverse range of tourist destinations that attract millions of tourists every year. Patients who opt for spinal surgery in India can combine their treatment with a relaxing vacation and explore the country's rich cultural heritage and natural beauty.
7. Quality Accommodation:
India has a wide range of accommodation options available for international patients, including budget-friendly guesthouses, luxury hotels, and serviced apartments. Patients and their families can choose from a variety of accommodation options that suit their budget and preferences.


8. International Accreditation:
Many hospitals in India are internationally accredited, ensuring that they adhere to global standards of healthcare. Accreditation from organizations such as the Joint Commission International (JCI) and National Accreditation Board for Hospitals and Healthcare Providers (NABH) is a testament to the quality of care provided by these hospitals.
9. Follow-up Care:
After the surgery, patients require regular follow-up care to ensure proper healing and recovery. The hospitals in India provide comprehensive follow-up care, including regular check-ups, physical therapy, and rehabilitation services. This ensures that patients receive the best possible care even after their surgery.


10. Comprehensive Range of Spinal Surgeries:
Indian hospitals provide a comprehensive range of spinal surgeries, including minimally invasive surgeries, spinal fusion surgeries, disc replacement surgeries, and spinal deformity corrections. This ensures that patients receive personalized treatment plans based on their medical condition and preferences.
11. State-of-the-Art Diagnostic Services:
India has a wide range of state-of-the-art diagnostic services, including advanced imaging technologies such as MRI, CT scans, and X-rays. These diagnostic services help in the accurate diagnosis of spinal disorders, enabling spine surgeons to provide the most effective treatment.
12. Holistic Approach to Treatment:
Indian hospitals take a holistic approach to treatment, addressing the physical, emotional, and mental well-being of patients. This approach ensures that patients receive comprehensive care that not only addresses their medical condition but also promotes overall health and wellness.
13. Ethical Practices:
Indian hospitals follow ethical practices and adhere to the highest standards of medical ethics. This ensures that patients receive transparent and ethical treatment, without any hidden costs or unnecessary procedures.
14. Medical Visa:
India offers medical visas to international patients seeking medical treatments in the country. The medical visa allows patients to stay in India for up to six months, enabling them to receive the required treatment and follow-up care.
15. International Patient Care:
Indian hospitals have dedicated international patient care teams that provide personalized assistance to international patients. The international patient care teams assist patients with visa processing, travel arrangements, accommodation, and other logistical aspects of their treatment.
In conclusion, India offers several advantages over Turkey as a destination for spinal surgery. The country's highly skilled and experienced spine surgeons, affordable cost of treatment, advanced medical infrastructure, ease of communication, short waiting time, tourism opportunities, quality accommodation, international accreditation, comprehensive follow-up care, state-of-the-art diagnostic services, holistic approach to treatment, ethical practices, medical visa, and international patient care make it the best choice for patients seeking spinal surgery. Patients can be assured of receiving world-class medical care and a comfortable treatment experience in India.