Why India is the Preferred Destination for Bangladeshi Patients Seeking Cardiac Treatments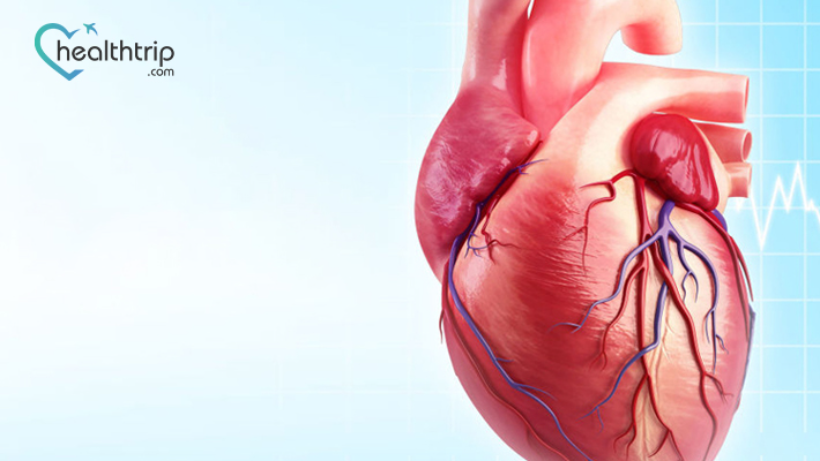 India has cemented its position as a preferred destination for patients seeking advanced cardiac treatments, particularly those hailing from neighboring countries like Bangladesh. The reasons behind this trend are multifaceted and indicative of the high standards of medical care available in the country. From cutting-edge infrastructure and technology to the expertise of highly skilled and experienced doctors, India offers a comprehensive solution to those in need of quality cardiac care. However, what truly sets India apart is its patient-centric approach, which ensures that patients receive personalized treatment plans that cater to their specific needs.
Book free consulting session with HealthTrip expert
With an increasing number of Bangladeshi patients flocking to India for cardiac treatments, it is worth exploring the factors behind this trend and the success stories of those who have received treatment in the country. Thus, this blog preview aims to offer a detailed insight into why India has become the go-to destination for cardiac treatments for Bangladeshi patients.
High-Quality Healthcare Facilities: India has a robust healthcare system, with many hospitals equipped with state-of-the-art facilities and advanced medical equipment. Many of these hospitals have internationally accredited and experienced cardiac specialists, making them the preferred destination for patients seeking cardiac treatments.
Cost-Effective Treatment: The cost of cardiac treatments in India is comparatively lower than that of developed countries. This makes it an attractive option for patients from neighboring countries like Bangladesh who cannot afford costly treatments in their home country.
Easy Accessibility: India is well-connected with Bangladesh through air, road, and rail. This makes it easy for Bangladeshi patients to travel to India for treatment. Moreover, medical visa facilities provided by the Indian government and the ease of obtaining visas make it a hassle-free process for Bangladeshi patients.

Language and Cultural Similarities: India and Bangladesh share a lot of cultural and linguistic similarities, making it easier for Bangladeshi patients to communicate with doctors and medical staff. This reduces the chances of miscommunication and makes the patients more comfortable during their treatment.
Trustworthy Reputation: Indian hospitals have earned a reputation for providing world-class medical treatment to patients from all over the world. Many of the hospitals in India have been accredited by international organizations, which further enhances their reputation.
Availability of Advanced Treatments: India offers a wide range of advanced treatments for cardiac diseases, including heart bypass surgery, angioplasty, stenting, pacemaker implantation, and heart transplant. The country is known for providing the latest and most innovative treatments in cardiology, making it an attractive destination for patients seeking specialized care.
Reduced Waiting Times: In many developed countries, patients may have to wait for weeks or even months to receive treatment for cardiac diseases. However, in India, patients can receive treatment more quickly due to the availability of advanced medical facilities and reduced waiting times. This is particularly crucial for patients with critical cardiac conditions who require immediate treatment.
Excellent Follow-up Care: Indian hospitals provide exceptional post-operative and follow-up care to patients, which is vital for the success of cardiac treatments. Patients receive personalized attention from doctors and medical staff who monitor their recovery and provide ongoing support to ensure their well-being.
Support from the Medical Tourism Industry: India's well-established medical tourism industry offers comprehensive support to patients traveling from other countries for medical treatments. The industry assists with travel arrangements, lodging, visa procedures, and medical appointments, making the process of seeking treatment in India stress-free for patients and their families.


Reputation for Providing Effective Cardiac Treatment: Indian hospitals have earned a reputation as a top destination for cardiac care due to their high success rate in cardiac treatments. Indian hospitals have gained even more trust and confidence as a result of the successful outcomes of many of their patients who have received treatment there. Experienced Cardiac Specialists: Indian doctors and medical staff are highly trained and experienced in the field of cardiology. Many of them have completed their education and training in renowned international institutions, making them well-versed in the latest developments and techniques in cardiac care.
Availability of Alternative Treatments: In addition to conventional cardiac treatments, Indian hospitals also offer alternative treatments, such as Ayurveda, Yoga, and Naturopathy. These treatments are known for their holistic approach to healing and can complement conventional treatments, providing patients with a more comprehensive and personalized treatment plan.
Opportunity for Tourism: India's rich cultural heritage, diverse landscapes, and vibrant cities make it an attractive destination for tourism. Many Bangladeshi patients and their families often take advantage of the opportunity to combine their medical trip with a vacation, making it a cost-effective and enjoyable experience.
In summary, India's reputation for successful cardiac treatments, experienced specialists, availability of advanced and alternative treatments, and the opportunity for tourism have contributed to its popularity as the preferred destination for Bangladeshi patients seeking cardiac treatments. With its commitment to providing affordable and accessible healthcare, India is likely to continue to attract patients from around the world seeking quality and cost-effective medical treatment.