By Danish Ahmed
Blog Published on - 14 April - 2023
The Benefits of Medical Tourism in India for International Patients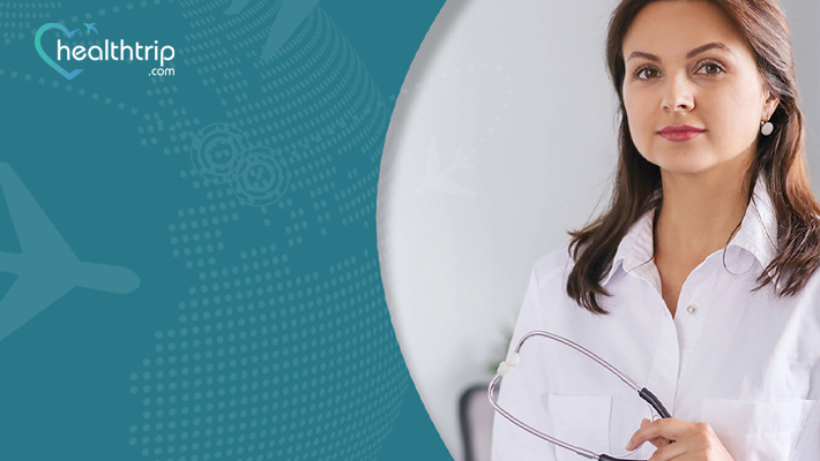 Medical tourism, also known as health tourism, is the process of traveling abroad to receive medical care or procedures. In recent years, this phenomenon has increased as more people seek affordable, quality health care outside their home country. India is one of her top destinations for medical tourism and is visited by millions of foreign patients each year. This blog post examines the benefits of medical tourism in India for international patients.
Book free consulting session with HealthTrip expert
Cheap healthcare
One of the most important benefits of medical tourism in India is affordable medical services. India provides medical procedures and treatments at a fraction of the cost compared to Western countries. The low cost of healthcare in India is due to several reasons such as low cost of living, low salaries of medical professionals and government subsidies. For example, a heart bypass surgery that costs $150,000 in the US may cost him $10,000 to $15,000 in India.
Quality medical care
Despite its low cost, India does not compromise on the quality of its healthcare. India has some of the world's best hospitals, clinics and medical professionals providing excellent medical services to international patients. Most medical institutions in India are accredited by international bodies such as the Joint Commission International (JCI), ensuring that they maintain high quality standards.
State-of-the-art medical technology
India has invested heavily in medical technology and its healthcare industry is equipped with the latest medical technology and equipment. The country boasts state-of-the-art medical technology, including robotic surgery, gamma knife surgery, cyber knife, and proton therapy. The use of advanced medical technology has improved the quality of healthcare in India and made it a desirable destination for medical tourism.

Experienced medical professionals
India has a pool of experienced and skilled medical professionals who provide care to international patients. Many Indian doctors and surgeons have graduated from the world's best medical schools and have years of experience in their respective fields. There are also a large number of English-speaking doctors in the country, making it easy to communicate with patients from abroad.

Availability of alternative treatments
India is well known for its alternative treatments such as Ayurveda, Yoga and Naturopathy which are gaining popularity among international patients. Yoga and naturopathy are also growing in popularity among patients abroad as they offer a holistic approach to health and well-being.

One of the major drawbacks of healthcare in Western countries is long waiting times for medical procedures and treatments. However, waiting times for medical procedures and treatments are minimal in India. International patients can now schedule appointments and treatments at their convenience without waiting months. This ensures that they receive timely medical care that is essential for their health and recovery.

Language and culture compatibility
India is a culturally rich and diverse country known for its hospitality and warmth. India's culture of welcoming visitors with open arms makes our international patients feel comfortable and at home. In addition, a large portion of India's population speaks English, making it easier for international patients to communicate with medical professionals and hospital staff. This allows patients to receive the personalized care and attention essential to their recovery.
Tourism and hospitality
Medical tourism aside, India is also a popular tourist destination offering a wide range of attractions and experiences. International patients can combine treatment with visits to some of the country's most popular tourist destinations, such as the Taj Michal, the Golden Temple, and the Himalayas. The country also has a rich cultural heritage, including cuisine, music, and dance. Moreover, Indian hospitality is famous all over the world.

Patients from abroad can experience it firsthand during their stay in India. The combination of medical tourism and tourism enables patients to have a positive and fulfilling experience in India. India offers personalized healthcare services to foreign patients. This is the main advantage of domestic medical tourism. Medical facilities in India offer customized treatment plans based on each patient's medical history, condition, and needs. This ensures that patients receive the most effective and appropriate treatment, leading to improved health.

Accessibility and travel comfort
India is a well-connected country with excellent transport options, making it easy for international patients to travel to India. The country has several international airports and flights to India are frequent and affordable. The visa process is also easy and the Indian government has streamlined the visa application process for medical tourists. The government also implements policies to ensure that medical tourism in the country is safe and reliable.

Medical tourism facilitator
A medical travel agency is a company that assists patients from abroad in planning and arranging medical travel to India. These companies offer a variety of services such as B. Medical appointments, accommodation, transportation, and sightseeing arrangements. Medical tourism brokers ensure that international patients have a hassle-free and comfortable experience in India. They also accompany and support patients throughout their medical journey, ensuring they receive the best medical care possible.

In summary, medical tourism in India has several advantages for patients from abroad. The country is known for affordable healthcare services, quality healthcare, state-of-the-art medical technology, experienced healthcare professionals, alternative treatments, minimal waiting times, language and cultural compatibility, tourist attractions, and personalization. Provided healthcare, accessibility, and ease of travel, to medical tourism brokers. These advantages make India a desirable destination for medical tourism, attracting millions of foreign patients each year. However, it is important to research and selects reputable medical institutions and travel agents to ensure safe and reliable medical travel to India. With proper planning and organization, medical tourism in India can provide patients from abroad with a positive and fulfilling medical experience.
FAQs
Medical tourism is the practice of traveling to another country to receive medical treatment. It involves seeking medical care abroad for a range of medical conditions, from routine check-ups to major surgeries.
There are several benefits of medical tourism in India for international patients, such as cost-effective healthcare services, quality medical care, state-of-the-art medical technology, experienced medical professionals, alternative treatments, minimal waiting time, language and cultural compatibility, tourist attractions, personalized healthcare, accessibility and ease of travel, and medical tourism facilitators.
Medical tourism in India is cost-effective due to the country's lower cost of living, lower infrastructure and maintenance costs, and lower salaries for medical professionals compared to developed countries. This makes Medical treatments in India much more affordable for international patients.