The Quality of Medical Care Offered in India for Patients from Bangladesh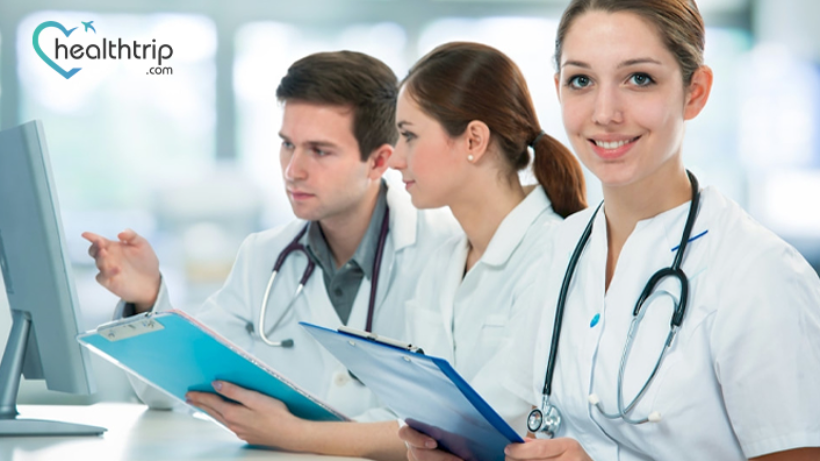 India is a popular destination for medical tourism, and patients from neighboring countries such as Bangladesh often seek treatment in India. Healthcare in India has improved over the years and now he is recognized as one of the best in the world. This blog post discusses the quality of healthcare for Bangladeshi patients in India.
Book free consulting session with HealthTrip expert
First
, India has a large number of hospitals serving patients from all over the world. Many of these hospitals are accredited by international bodies such as the Joint Commission International (JCI) and the National Accreditation Board for Hospitals and Healthcare Providers (NABH). These accreditations ensure that hospitals maintain high standards of medical care and patient safety. Bangladeshi patients can choose from various hospitals in India depending on their medical needs and budget.
Secondly, India has a large number of highly qualified and skilled doctors and medical professionals. Many of these doctors have been trained in reputable medical schools in India or abroad and have extensive experience in their respective fields.You will receive the best medical care from our doctors.
Third, healthcare costs in India are relatively affordable compared to other countries. This is especially beneficial for Bangladeshi patients who cannot access quality care at home. Indian hospitals offer different treatment packages to patients from different socioeconomic backgrounds. Bangladeshi patients can save a lot of money by choosing treatment in India.

Fourth, India is known for its advanced medical technology and treatments. Many hospitals in India have state-of-the-art medical equipment and facilities that facilitate doctors' complex medical procedures. Bangladeshi patients can benefit from India's latest medical technology and treatments that may not be available in their home country.

Fifth, India has a large number of English-speaking doctors and medical professionals. This is especially beneficial for Bangladeshi patients who may not be fluent in other languages. Communication is an important aspect of healthcare and Bangladeshi patients can have clear communication with Indian doctors and medical professionals.
However, it is important to note that there are certain issues that Bangladeshi patients may face in seeking medical care in India. One of the biggest challenges is the language barrier. Although English is widely spoken in India, non-English speaking patients may have difficulty communicating with doctors and health care professionals. To address this issue, some hospitals in India offer interpreting services in local languages.

Another challenge is the distance between Bangladesh and India. Patients in Bangladesh may have to travel long distances to reach their destination in India, which can be physically and mentally exhausting. To get a
visa and you may face other logistical issues. However, many hospitals in India offer assistance with visa processing and travel arrangements to facilitate the process for their patients.

Finally, it is important to do thorough research and exercise due diligence before deciding on a hospital in India. Bangladeshi patients should ensure that the hospital of their choice has the requisite accreditation, expertise and experience in treating their particular condition. Patients should also check the hospital's reputation, success rates and patient reviews to ensure they are receiving the best possible care.

In summary, Bangladeshi patients face some challenges in seeking medical care in India, but the quality of medical care provided in India stands out. Patients in Bangladesh can benefit from the expertise of highly trained and qualified doctors, advanced medical technology and treatments, and relatively affordable healthcare. Patients should exercise due diligence before choosing a hospital in India to ensure they are receiving the best possible care. Overall, India remains a top medical tourism destination, Bangladeshi patients can greatly benefit from the quality of healthcare provided in India.