The Benefits of Choosing India for Heart Surgery for Patients from Bangladesh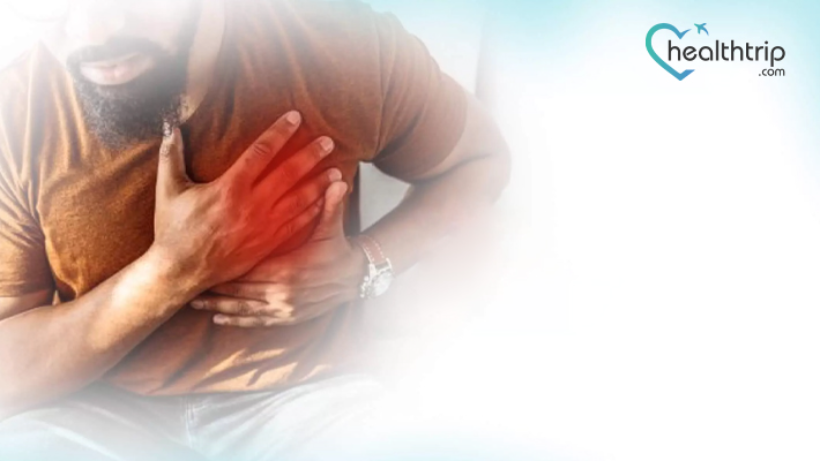 India has emerged as a top destination for medical tourism due to its affordable and accessible healthcare services. For Bangladeshi patients seeking heart surgery, India offers several advantages. The country has some of the best cardiac hospitals with world-class facilities and experienced doctors. The cost of heart surgery in India is significantly lower than in other countries, including Bangladesh. Patients can obtain a medical visa for up to six months to travel to India for treatment. India also offers alternative treatments like Ayurveda, yoga, and naturopathy.
Book free consulting session with HealthTrip expert
Patients should research and choose a healthcare provider in advance and plan their travel and lodging. Language barriers may exist, as medical professionals in India mainly speak Hindi or English. Patients should discuss treatment costs and payment options with their healthcare provider beforehand. India also has a robust network of public hospitals and clinics offering medical treatment at subsidized rates or for free. Overall, India provides affordable and high-quality heart surgery options for Bangladeshi patients.
This blog explores the benefits of choosing India for heart surgery for Bangladeshi patients.

Expertise and experience
India has some of the most competent and experienced cardiac surgeons in the world. Indian doctors have rigorous medical training and experience in a wide range of heart surgeries. Many Indian heart surgeons are trained from reputable medical schools in India or abroad and have extensive experience in performing complex heart surgeries.

Cutting Edge Technology
Indian hospitals are equipped with state-of-the-art technology and equipment, enabling doctors to perform complex heart surgeries with ease. Many Indian hospitals are investing in modern medical equipment such as: B. Advanced imaging technology and minimally invasive surgical instruments. This technology allows physicians to perform procedures with greater precision, precision and safety.

Affordability
One of the biggest advantages of choosing India for heart surgery is affordability. Healthcare in India is relatively affordable compared to other countries including Bangladesh. Indian hospitals offer different treatment packages to patients from different socioeconomic backgrounds. Bangladeshi patients can save a lot of money by choosing heart surgery in India.

Quality of Care
The quality of medical care in India is excellent. Many Indian hospitals are accredited by international bodies such as the Joint Commission International (JCI) and the National Accreditation Board for Hospitals and Healthcare Providers (NABH), ensuring hospitals maintain high standards of care and patient safety. Indian hospitals prioritize patient care, ensuring patients receive the best treatment and care possible.
Shorter Wait Times
Bangladeshi patients requiring heart surgery can expect long waiting times in their home countries. The relatively short waiting time for heart surgery in India allows patients to receive treatment in a timely manner. This reduction in waiting time is critical for patients requiring urgent medical attention.
Multilingual Support
Language can be a major barrier for Bangladeshi patients seeking medical care in India. However, many Indian hospitals offer multilingual support, including interpretation services in local languages. This support will help Bangladeshi patients communicate effectively with their doctors and health professionals to ensure they receive the best possible medical care.
Tourism opportunities
Choosing India for heart surgery offers Bangladeshi patients an opportunity to learn about India's rich culture and history. India is rich in tourist attractions, including historical sites, scenic landscapes, and cultural festivals. , is a vibrant and diverse country. Patients in Bangladesh can combine treatment with an unforgettable travel experience to make their trip to India even more enjoyable.
Bangladeshi patients should consult a Bangladeshi doctor and obtain a referral letter before traveling to India for treatment. You should also ensure that you have all the necessary medical and travel documents, such as a valid passport and visa. In Indian hospitals, patients are usually required to undergo a medical examination before surgery to ensure they are fit for surgery.
Overall, Bangladeshi patients can greatly benefit from choosing India for heart surgery. Affordable and quality medical care, short waiting times, multilingual support and sightseeing opportunities. Hospitals in India prioritize patient care and safety, ensuring patients receive the best treatment and attention possible. Patients should exercise due diligence, choose a reputable and trustworthy hospital in India for heart surgery, and consult a Bangladeshi doctor before traveling for treatment.