Understanding The Hymen Surgery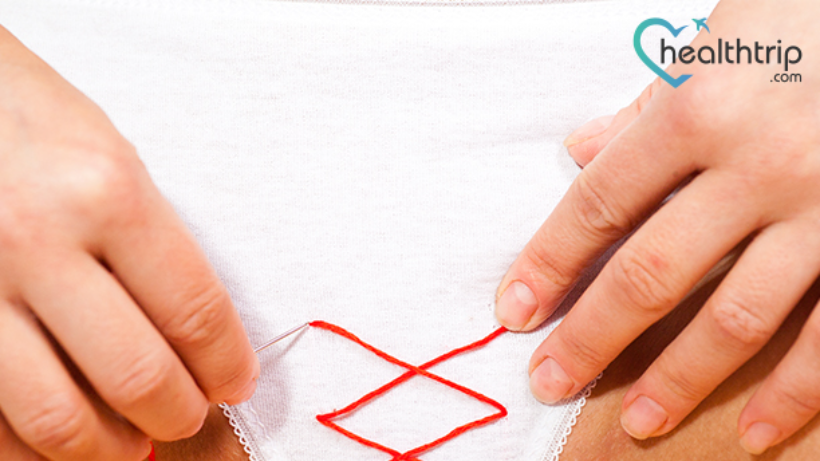 Hymen surgery: Overview
If you are wondering what hymen surgery means,it is an umbrella term used for various surgical interventions that aim at correcting problems related to the hymen, i.e. the tiny piece of tissue that is present at the vaginal opening. It is pertinent to note that any female who wishes to undergo any surgery of such kind needs to be in good health and above 18 years of age. Those who have not crossed this age mark yet require proper consent from their parents or guardians to get the procedure done.
Book free consulting session with HealthTrip expert
Why is hymen surgery done?
Hymen surgery is predominantly done for two different reasons, based on which it is broadly classified into two different types. These are:
Hymenectomy - It is a medical procedure that aims at surgically removing the excess tissue from the hymen. The hymen needs to be open in order to allow the menstrual blood and other vaginal secretions to flow out, however, the presence of excess tissue can block the opening of the vagina and prevent these from coming out. The extra tissue, once removed, does not grow back and as such, the patient does not have to worry about recurrent procedures.
Hymenoplasty - Commonly referred to as hymen reconstruction, the surgical procedure helps to restore a torn hymen or construct an entirely new one in women who were not born with it. The procedure has gained immense popularity over the years and women have been opting for it due to multiple reasons. It is important to understand that the surgical intervention will not restore virginity but it will make it possible to bleed when they have intercourse after the procedure.
Hymen surgery cost
Hymen surgery is not a very expensive procedure and, in India, it will cost you around 25000 to 35000 INR. The rates may vary depending upon the type of procedure and the specific requirements of the patients. It is important to note that the procedure is not covered by medical insurance and as such, it is important to evaluate the overall cost expenditure.
Hymen surgery side effects
If you are worried about the side effects associated with hymen surgery, you can take a sigh of relief. There is no major complication associated with the procedure.
Common side effects of the surgery include:
Dizziness due to anesthesia, which only lasts for a couple of hours
Pain and discomfort for a few days can be managed with pain medications
Foul-smelling discharge
Inflammations that can be taken care of with meds
Itching sensation
Vaginal bleed
Hymen surgery recovery
If you have undergone a hymen surgery, it may take near about a month to recover completely, however during this period, there are several things that you have to take care of:
Take proper care of the surgical site and maintain good hygiene
Take your medications religiously
Avoid taking shower for at least 2 to 3 days following the surgery
Use cold compressions for relieving pain and inflammation
Refrain from smoking and drinking for a couple of weeks
Do not indulge in any rigorous physical activity for at least 3 weeks
Avoid any sexual activity for a month or two
Do not use tampons and go for pads instead
Do not use public restrooms
So, if you want to know 'Can hymen be repaired by surgery?' the answer is yes, it can be repaired and reconstructed. You can consult an expert today and get yourself evaluated for the same.
How can we help with the treatment?
If you are looking for plastic surgery in India then be assured as our team will assist you and guide you throughout your medical treatment in India.
The following will be provided to you:
Expert doctors and surgeons
Transparent communication
Coordinated assistance
Prior appointments with specialists and follow-up queries
Assistance with medical tests
Assistance in follow-up queries
Assistance with hospital formalities
24*7 availability
Assistance with physical therapy
Rehabilitation
Travel arrangements
Assistance for accommodation and healthy recovery
Assistance in emergencies
Our team offers the highest quality health travel and aftercare to our patients and we have a team of dedicated health professionals that will assist you throughout your medical journey.