How Much Is a Nose Job In Korea?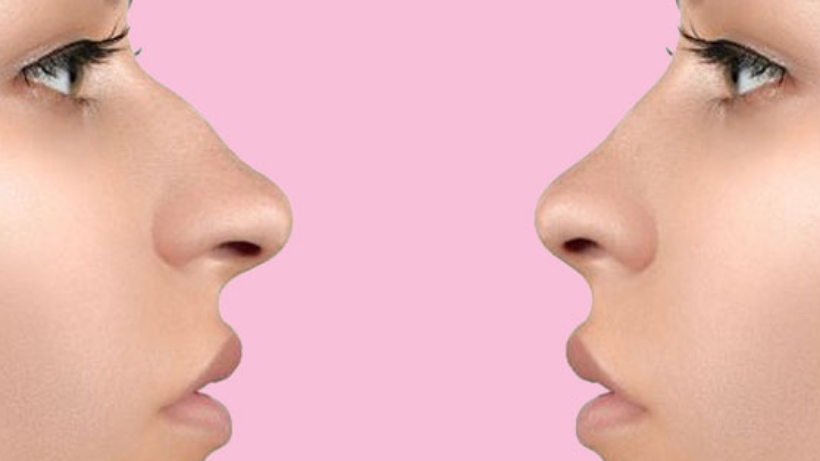 Overview
If you are not satisfied with the way your nose looks and thinking of going through cosmetic surgery procedure, then rhinoplasty or 'nose job' is for you. Rhinoplasty is highly common in Korean culture since the nose is one of the elements that define attractiveness. Here we will discuss the rhinoplasty cost in Korea, the procedure of getting a nose job done, and many more.
Book free consulting session with HealthTrip expert
What is rhinoplasty?
Rhinoplasty is a nose-reshaping treatment that alters the look of the nose.
Rhinoplasty can be done to improve breathing, change the appearance of the nose, or both.
While considering rhinoplasty, your surgeon will assess your other facial traits, such as the skin on your nose, as well as what you wish to change.
Why do you need to undergo such a procedure?
According to a nose correction surgery professional in Korea,
rhinoplasty can change the size, shape, look, and proportions of your nose.
it could be used to correct any structural or functional defects induced by an injury, as well as to treat a congenital problem.
Other than the above-mentioned cause, a rhinoplasty can-
Correction of the nose's aesthetic proportions with relation to other facial characteristics.
Correcting nasal profile flaws, such as humps or depressions.
If there is an asymmetry in the nostrils, such as if they are broad, large, or upturned.
If you have a bulbous tip to your nose.
And perhaps to help with breathing issues
What is the ideal time you should consider getting a rhinoplasty?
Most adults choose rhinoplasty between the ages of 20 and 29. If a person wants to have this operation for aesthetic reasons, they must be at least 18 years old.
Females should be around 15 years old.
Males should be around 18 years old.
It can be done at a young age if it is due to respiratory issues.
How rhinoplasty is done?
Rhinoplasty can be done under local anesthetic with sedation or under general anesthesia, depending on the procedure's intricacy and your doctor's discretion.
You can discuss which type of anesthesia is appropriate for you with your doctor before the procedure.
The cut for rhinoplasty can be made either within your nose or between your nostrils at the base of your nose through a small cut (incision).
Depending on the anomaly, your surgeon will correct the bone and cartilage beneath your skin.
Depending on how much needs to be added or removed, and the anatomy of your nose, your surgeon can change the shape of your nasal bones or cartilage in a variety of ways.
For modest adjustments, the surgeon may utilize cartilage from the deeper area of your nose or from your ear.
To create larger changes, the surgeon can utilize cartilage from your rib, implants, and other areas of your body.
Following these changes, the surgeon stitches your nose's wounds and restores the skin and tissue.
What are the different types of rhinoplasty performed in Korea?
Rhinoplasty is a procedure that involves a range of techniques and varies from person to person. Following a comprehensive consultation with our doctor, you are free to proceed with the procedures without fear.
The most common types of rhinoplasty operations performed in Korea are:
Closed rhinoplasty- Closed rhinoplasty is a rhinoplasty treatment that takes a conservative approach. It aids in the minute changes in your nose.
Open rhinoplasty - this is a treatment that requires a tiny incision above the columella in the skin ( the space between the nostrils). The surgeon will lift the flap to gain a better look at the bone and cartilaginous tissues around your nose.
Liquid rhinoplasty- is a procedure that involves injecting dermal fillers beneath the skin. Hyaluronic acid makes up the majority of derma fillers. This procedure is used to make modest changes to your nose. Only board-certified plastic surgeons and dermatologists can do this rhinoplasty.
Revision Rhinoplasty- A secondary or revision rhinoplasty is performed if the patient is dissatisfied with the outcomes of the first rhinoplasty. This corrective surgery is used to address minor issues that were not resolved after the initial procedure.
For how much time a patient should stay in hospital after surgery?
This is dependent on the type of anesthesia used and the degree of difficulty of the procedure performed.
The patient may be required to stay overnight if the treatment was performed under general anesthesia. The patient can leave the hospital the same day if the procedure is performed under local anesthetic. After the patient gets discharged from the hospital, make sure that someone should be there to accompany him/her to home.
How much is a nose job in Korea?
In comparison to western countries, the rhinoplasty cost in Korea is lesser i.e between 1,00,000 to 6,00,000 won per session. It might vary depending on a number of factors, including:
Patient's age and the location of your doctor's office
The cost of a surgeon's consultation
The type of rhinoplasty that the patient requires
Is there any more procedure that needs to be completed along with that like facelift, blepharoplasty
The price of a hospital stay.
Whether the clinic has medical equipment and services or not
Kind of room you have chosen
The patient's overall health
Your plastic surgeon's overall experience
Complications that may occur following surgery
After the surgery, you will be admitted to the hospital.
During the healing period, there will be follow-up visits.
Why should you consider getting rhinoplasty surgery in Korea?
Korea is the most favored place for cosmetic plastic surgery for three major reasons.
Korea's cutting-edge technology,
medical skills,
Board-certified and experienced rhinoplasty surgery doctors in Korea, a few of them are also nominated with 'center of excellence' awards.
Korea's hospitable environment,
Nose plastic surgery costs in Korea are lesser than similar surgery costs in other countries, which ensures the quality of cosmetic surgery in Korea is at par with the other countries around the globe.
How can we help you with the treatment?
If you need to undergo cosmetic plastic surgery in Korea, we act as your guide throughout your treatment journey and will be present physically with you even before your treatment is started. We will provide you with the following:
Expert physicians and surgeon's opinions
Transparent communication
Coordinated care
Prior appointment with specialists
Assistance in hospital formalities
24*7 availability
Arrangement for travel
Assistance for accommodation and healthy recovery
Assistance in emergencies
We are committed to providing the best health care services to our patients. We have a team of trained and highly dedicated health experts who will be there by your side right from the beginning of your journey.
Conclusion- In Korea, we have world-class hospitals that offer the most advanced cosmetic treatment options that exceed international standards. So, if you're thinking of taking a trip for nose reshaping surgery in Korea, you can count on us. Our effectiveness as a center for cosmetic surgery in Korea has been demonstrated by our treatment outcomes and patient satisfaction.