By Hospals Team
Blog Published on - 28 April - 2022
How Does Medical Tourism Help The Economy Of A Country?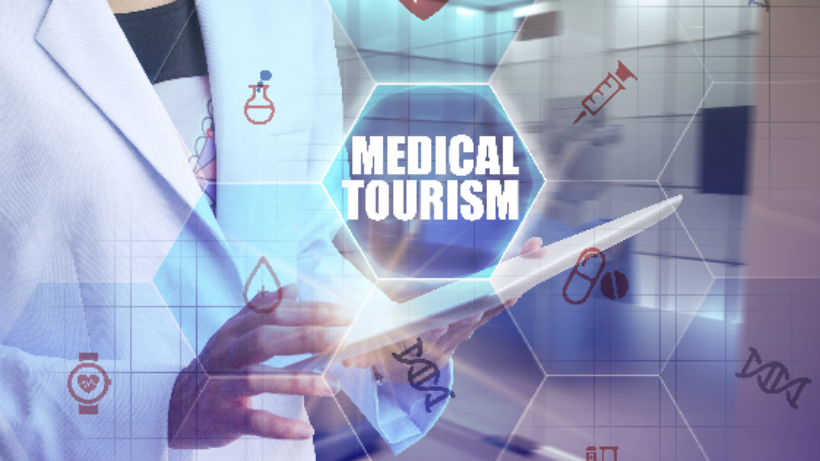 Overview
Medical tourism is the practice of going to another nation to receive medical or dental treatment. In certain cases, medical tourists travel abroad in search of therapies that are not available in the United States.
Book free consulting session with HealthTrip expert
Medical tourism benefits millions of individuals each year and is on the rise for a variety of reasons, including rising healthcare expenses in the United States and in other western countries, a lack of health insurance, specialized treatments, high-quality facilities, and the ability to travel before or after a medical operation.
India also has a long history of medicine that dates back to the Vedic period. Ayurveda, one of the oldest medical systems, dates back to 8000 BCE.
More branches of medicine, including Naturopathy, Unani, Siddha, and Homoeopathy, have gained prominence throughout the years, as have Yoga and meditation, which are now recognized globally for their health advantages.
As India has advanced significantly in the area of modern medicine since independence, it has built a unique environment for holistic health that incorporates the finest of contemporary healthcare, traditional medicine, and wellness.
Also, Read - Medical Tourism Advantages vs Disadvantages
The international interest in promoting medical tourism as a driver of economic progress in a host country like India has the following advantages-
Revenue generation: Medical tourism revenue is regarded as a type of export that may create cash.
This can increase foreign exchange earnings to enhance a country's balance of payments.
More job opportunities- Rising medical tourism creates more job possibilities in the health care industry and adjacent businesses. Private hospitals that participate in medical tourism tend to provide more attractive pay and better facilities, a working environment as well as more potential job opportunities for health professionals as opposed to public hospitals.
Reverse 'brain-drain'-Medical tourism promotes well-trained physicians and nurses to practice in their own country. When compared to hospitals in industrialized countries, many of the best institutions in popular medical tourism destinations pay comparable incomes. Hence this can reverse the brain drain from the developing nations.
Quality and precise treatment- Medical tourism boosts the country's healthcare quality while also increasing treatment precision. Medical tourists seek high-quality treatments and worldwide standards for a variety of procedures.
Growth of hospitality industry: The medical tourism hospitality business has grown as a result of medical tourism. Hotels and resorts have been built specifically to cater to medical tourists recuperating from treatments, as well as the individuals accompanying them.
Growth of tourism industry: Tourists arrive with plans to visit significant tourist spots and rest after undergoing different treatments.
Medical tourism has helped to flourish the economy of the host country(India) in many ways.
Also, Read - Health Care Inequality - Rich vs Poor
How can we help in the treatment?
If you are in search of a concierge medical tourism service in India, we will serve as your guide throughout your medical treatment and will be physically present with you even before your treatment begins. The following will be provided to you:
Opinions of expert physicians and surgeons
Transparent communication
Coordinated care
Assured quality care from the NABH accredited hospitals
Prior appointment with specialists
Assistance in hospital formalities
24*7 availability
Arrangement for travel
Assistance for accommodation and healthy recovery
Assistance in emergencies
HealthTrip will connect you with a handful of India's leading hospitals and doctors.
We are dedicated to offering the highest quality health care to our patients. We have a team of highly qualified and devoted health professionals that will be by your side from the beginning of your journey.