By Healthtrip
Blog Published on - 07 October - 2023
A Closer Look at Heart Bypass Surgery in Bangkok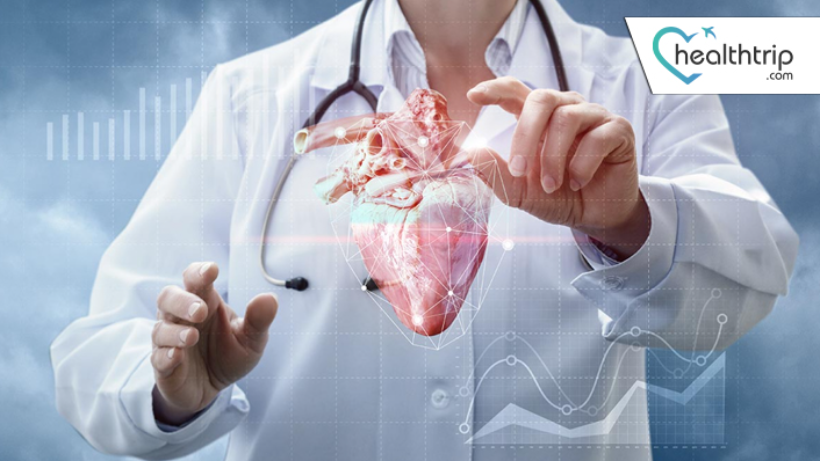 1. Phyathai 2 International Hospital in Bangkok
1.1. A Beacon of Health and Healing
Book free consulting session with HealthTrip expert
Established Year: 1987
Location: 943 Phahonyothin Road, Khwaeng Phaya Thai, Phaya Thai, Bangkok 10400, Thailand
In the heart of Bangkok, a city known for its rich culture and vibrant atmosphere, Phyathai 2 International Hospital has been a trusted pillar of healthcare since its inception in 1987. This renowned medical institution, located conveniently near the Sanam Pao BTS station, has consistently offered exceptional medical care to both Thai and international patients. Join us on an enlightening journey through the hospital's history, an exploration of its extensive treatments, a closer look at its esteemed medical team, heartwarming patient testimonials, and detailed information on heart bypass surgery treatment in Bangkok.



2. About Phyathai 2 International Hospital

2.1. A Legacy of Excellence
Phyathai 2 International Hospital was founded in 1987 and has since become synonymous with healthcare excellence. The hospital's commitment to sustainable operations and its embrace of cutting-edge medical technology have set it apart as a pioneer among international hospitals in Bangkok.
2.2. Specialized Service Centers
With over 20 specialist service centers, Phyathai 2 International Hospital caters to a diverse range of medical needs. These centers encompass various subspecialties, treatments, and rehabilitation services, ensuring that patients receive comprehensive and personalized care tailored to their unique health requirements.
2.3. World-Class Medical Team
At the heart of Phyathai 2 International Hospital's success lies its exceptional team of highly skilled and knowledgeable doctors and nurses. Their dedication to providing top-notch medical care is unwavering, ensuring that every patient receives the highest level of treatment and attention.
3. Top Doctors at Phyathai 2 International Hospital
These distinguished medical experts exemplify the hospital's commitment to providing the highest quality healthcare services. With years of experience and expertise in their respective fields, they are integral to the institution's mission of delivering exceptional medical care.
4. Heart Bypass Surgery Treatment in Bangkok
4.1. Understanding Heart Bypass Surgery (CABG)
Coronary Artery Bypass Grafting (CABG), commonly known as heart bypass surgery, is a critical medical procedure offered at Phyathai 2 International Hospital. This life-saving treatment restores blood flow to the heart and is frequently used to combat coronary artery disease (CAD).
4.2. Exploring Symptoms, Causes, and Diagnosis
To make informed decisions about healthcare, it's essential to understand the symptoms of CAD, its underlying causes, and the diagnostic process. This blog will provide detailed insights into these aspects, empowering patients with knowledge about their cardiovascular health.
4.3. Factors Influencing Treatment Choices
The choice of treatment in cardiac care is influenced by various factors, including the patient's overall health, the severity of the condition, and more. We will delve into these factors, helping patients understand the treatment options available to them.
5. Cost and Packages
Understanding the cost of medical treatment is crucial for informed decision-making. Phyathai 2 International Hospital offers comprehensive heart bypass surgery packages, which include various components such as surgery fees, hospital stay, medications, and more. The cost can vary depending on individual patient needs and the complexity of the procedure. It's advisable to consult with the hospital's dedicated team to receive a personalized cost estimate based on your specific requirements.
6. Inclusions & Exclusions: Transparency in Healthcare
To ensure transparency in healthcare decisions, Phyathai 2 International Hospital provides a comprehensive breakdown of what's typically included and excluded in their medical treatment packages. This valuable information empowers patients, allowing them to make informed decisions about their healthcare journey.

7. Testimonials: Real Stories of Healing
The true measure of a hospital's success lies in the stories of its patients. These heartfelt testimonials from individuals who have experienced successful treatments and improved quality of life at Phyathai 2 International Hospital serve as a testament to the hospital's dedication to patient well-being. Each story is a testament to hope, resilience, and triumph over adversity.
7.1. Patient Testimonial 1: A Journey to Recovery
John Smith, a 52-year-old international patient, arrived at Phyathai 2 International Hospital with a complex spinal condition that had been causing him excruciating pain for years. After consulting with Asst. Prof. Dr. Nara Jaruwongsonti, an expert in spine surgery, John underwent a successful procedure that not only relieved his pain but also improved his mobility. Today, he shares his story of transformation and gratitude for the exceptional care he received.
"I cannot thank Dr. Jaruwongsonti and the entire team at Phyathai 2 International Hospital enough. They gave me my life back. The pain is gone, and I can now enjoy activities I thought I'd never do again. This hospital is a true beacon of hope."
7.2. Patient Testimonial 2: A Triumph Over Orthopedic Challenges
Susan Davis, a 45-year-old mother of three, faced a daunting challenge when she was diagnosed with a severe orthopedic condition. Her journey to recovery led her to Assoc. Prof. Dr. Nattapol Tammachote, a renowned orthopedic specialist at the hospital. Susan underwent a successful surgery and rehabilitation process, allowing her to regain her active lifestyle.
"Dr. Tammachote and the entire team at Phyathai 2 International Hospital were my lifeline. They not only treated my condition but also provided unwavering support throughout my recovery. Today, I'm not just walking; I'm running after my kids and living life to the fullest."
These stories highlight the hospital's commitment to providing exceptional care, fostering hope, and enabling patients to regain their quality of life.
Phyathai 2 International Hospital, with its commitment to healthcare excellence, stands as a beacon of hope and healing in the heart of Bangkok. Whether seeking cardiac surgery or any other medical services, patients can trust this institution for world-class medical care, a dedicated team of doctors, and a wide range of specialized treatments. In an era where healthcare is paramount, Phyathai 2 International Hospital continues to illuminate the path to health and well-being for all.

For appointments and more information, you can visit Healthtrip