By Hospals Team
Blog Published on - 04 April - 2022
IVF Pregnancy Guide For All Would Be Mommies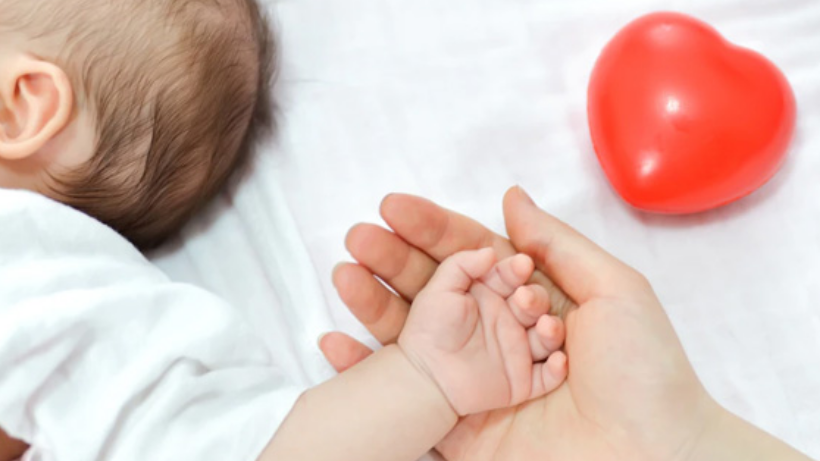 Overview
In today's society, in-vitro fertilization is a well-known term. Previously, this was referred to as a "test-tube baby." In vitro fertilization (IVF) is a time-consuming, expensive, and sophisticated procedure that permits infertile couples to become parents.
Book free consulting session with HealthTrip expert
IVF (in-vitro fertilization) is a blessing in disguise for people who have tried and failed to conceive. If you are planning to go for such a procedure, you are on the right page. In this blog, we have discussed a few facts you need to know before getting pregnant with IVF treatment. Our panel of
IVF specialists in India
has mentioned the same. So that we can help you out during your IVF pregnancy. Keep reading to know more.
How can you prepare your body for IVF pregnancy?
According to an experienced IVF doctor in India, you should follow a few rules when comes to getting pregnant with ART( Assisted Reproductive Techniques) way. These include the following-
Avoid smoking and alcohol as well.
Watch your diet. Have a healthy balanced meal enriched with necessary vitamins and minerals.
Start taking prenatal vitamins that include folic acid, vitamin C, vitamin A, vitamin E, B vitamins, zinc, and iodine are all nutrients that help prevent birth abnormalities and support brain and bone development in children.
Unless you have a food allergy, include eggs, milk, fish, nuts, seeds, and oats in your diet.
Reduce tension and get a better night's sleep. Stress can be harmful to a pregnant woman, but breathing exercises and getting enough sleep can assist to a large extent.
Limit caffeine intake and drink plenty of water or fresh fruit juice. Drinking plain water aids in the removal of pollutants, but be careful not to overdo it.
It is preferable to begin this routine 3 to 6 months before the implantation.
Also, Read - IVF Journey - Know the IVF Process in Detail
What are the symptoms will you experience after getting pregnant with IVF?
In the first two weeks after IVF pregnancy symptoms- the first difference you'll notice between an 'IVF pregnancy' and a conventional pregnancy is the amount of awareness.
The majority of women who experience a spontaneous pregnancy are unaware of it for at least a month. However, in an IVF pregnancy, you will become aware of your pregnancy shortly after the embryo transfer and will be more sensitive to early pregnancy symptoms than other women.
IVF Early Pregnancy Symptoms- It can be perplexing because many of the symptoms are similar to premenstrual symptoms or mimic early pregnancy symptoms. You may feel
-bloated
-exhausted,
-mood fluctuations.
-Abdominal cramps
-Tenderness and heaviness in the breasts
During this period, however, none of these can confirm your pregnancy.
We recommend waiting two weeks after your embryo transfer before doing any home pregnancy tests.
The intake of fertility medicines, HCG, or the pregnancy hormone, may be increased in your blood during this time, leading to false-positive results. As a result, it is preferable to wait for the official confirmation test at the clinic.
During the two to eight weeks following the onset of IVF pregnancy symptoms, you will be followed more attentively than a 'normal' pregnant patient.
Every 1-2 weeks, you may be required to visit your doctor's clinic.
During this stage, ultrasounds will ensure the safety of your baby. During this period, morning sickness, nausea, and cramping may be more common.
Following an IVF pregnancy for ten weeks or more- You will be encouraged to see your usual gynecologist and obstetrician approximately 10 weeks into your pregnancy.
And for the couple, this will be a huge relief. The IVF pregnancy can then be treated as a conventional pregnancy after this day.
Finally, you may stop having those routine USG scans and can consider that your pregnancy is safe.
Also, Read - Top 5 IVF Treatment Centers In India
When IVF pregnancy is considered safe?
One or two days after being transferred, embryos are implanted. After 12-15 days of embryo transplantation, pregnancy tests can suggest the commencement of a successful pregnancy.
To eliminate any confusion, we recommend taking a formal pregnancy test at the IVF center one month following the embryo transfer.
After seeing your test results, you will be allowed to seek guidance from your usual gynecologists after ten weeks and beyond, and pregnancy is considered safe if you and your partner have made it this far without difficulties.
Congratulations! Now you may both enjoy the joys of parenthood without having to worry about anything.
How is an IVF pregnancy different from normal pregnancy?
It will be handled as a standard or regular pregnancy after the 6th or 7th week of IVF pregnancy. After the successful embryo transfer, your doctor will monitor your IVF pregnancy symptoms and the progress of your pregnancy week by week.
In comparison to a regular visit, you must attend those frequent visits to the IVF office for the first ten weeks following IVF pregnancy symptoms.
Also, Read - ICSI Treatment For Infertility - Success Rate, Procedure, Doctors
How can you know the expected delivery time?
Due dates are usually determined using the embryo transfer date. Typically, your doctor will monitor your pregnancy for a period of time to check that the fetus is developing normally.
What will you do if you have multiple pregnancies?
If you have more than one successful implantation, you can have multiple pregnancies. Multiple births may pose a health risk to both the mother and the baby.
The fetal reduction can be done to protect the mother's health while also ensuring the health of the delivered babies.
Though this decision may have an impact on a patient's psychological, ethical, and emotional well-being.
Why should you consider getting IVF treatment in India?
India is the most favoured place for fertility treatment operations for a few major reasons. And if you are searching for the best IVF hospital in India, we will help you out to find the same.
India's cutting-edge reproductive techniques,
medical skills, and
IVF costs in India are among the best in the world, as our patients need affordable and quality outcomes.
All these have significantly increased the success rate of IVF pregnancy in India.
Conclusion-By simply packing their medical journey to India, infertility treatment can substantially benefit the patient. We also offer a comprehensive range of counseling for coping with emotional changes to our international patients.
How can we help in the treatment?
If you are in search of an IVF treatment in India, we will serve as your guide throughout your medical treatment and will be physically present with you even before your treatment begins. The following will be provided to you:
Opinions of expert physicians and surgeons
Transparent communication
Coordinated care
Prior appointment with specialists
Assistance in hospital formalities
24*7 availability
Arrangement for travel
Assistance for accommodation and healthy recovery
Assistance in emergencies
We are dedicated to offering the highest quality health trip care to our patients. We have a team of highly qualified and devoted health professionals that will be by your side from the beginning of your journey.