Top Doctors for Fatty Liver Treatment in India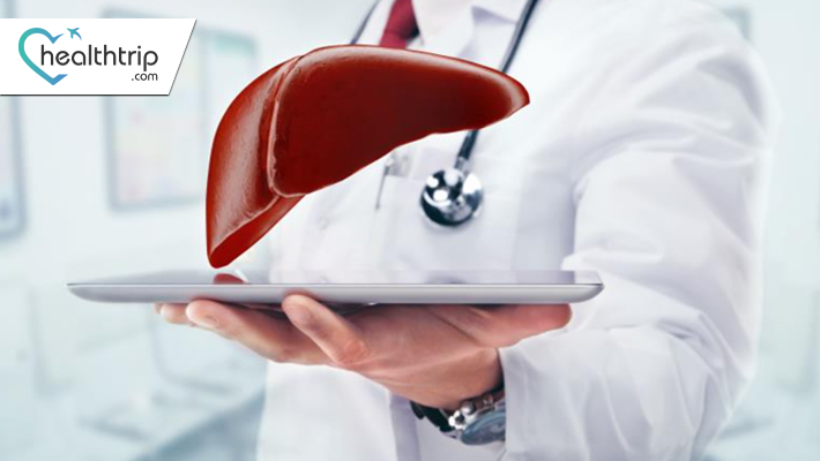 Introduction:
Fatty liver disease is a growing concern globally, and seeking the right medical expertise is paramount for effective treatment. In India, several distinguished doctors specialize in fatty liver treatment, offering a combination of experience, advanced medical knowledge, and compassionate care. This guide aims to highlight some of the top doctors in India renowned for their expertise in addressing fatty liver conditions. These specialists employ a multidisciplinary approach, utilizing the latest medical advancements to provide comprehensive and personalized care for patients dealing with fatty liver disease.
Book free consulting session with HealthTrip expert
Consultant: Liver Transplant Surgeon

Prof. Dr. Subhash Gupta practises gastroenterology at Max Super Speciality Hospitals in Saket, New Delhi, and As a Chairman, he has over 30 years of expertise.
He specialises in Surgical Gastroenterology, liver transplants and hepato-pancreatic biliary surgery.
He participates in the Indian Medical Council.
Dr. Subhash Gupta has received several accolades and recognition for his excellent contributions to the area of gastroenterology.
He earned his MBBS from All India Institute of Medical Sciences, New Delhi, his MS in General Surgery All India Institute of Medical Sciences, New Delhi, and his DNB in Gastroenterology in 2011 from AIIMS in New Delhi.
Areas of Interest
Liver transplants
Hepato-pancreatic biliary surgery
Chronic liver diseases.


Chairman & Director - Abdominal Trauma, Hpb Surgery And Liver Transplantation, Liver Transplantation
Consults at: Dr. Rela Institute and Medical Centre
Prof. Mohamed Rela is a pioneer in liver transplantation with over 28 years of experience. He started the "Institute of Liver disease and transplantation at Global Gleneagles health city in 2009.
It has quickly become the largest liver transplant program in India. Since its inception, over 1500 liver transplantation surgeries have been performed under this programme.
His vision is to address health care issues of local population with facilities of International standards also provide cost effective high end treatments like Multi-Organ Transplantation.
Chairman - Institute Of Liver Transplantation And Regenerative Medicine
Consults at: Medanta - The Medicity
Dr. AS Soin leads India's largest and one of the world's most successful liver transplant programs at Medanta – The Medicity.
Dr. Soin and his team is renowned for their 95% success rate, performing almost 25-30 successful transplants a month.
His vast experience includes over 2500 liver transplants, which is the highest in the country.
Over his 21 years, Dr. Soin has also performed more than 12000 other complex liver, gall bladder and bile duct surgeries, & is renowned for his pioneer work in establishing liver transplantation in India.
He is responsible for training most of the liver teams in the country.


Director - Liver Transplant & Hpb Surgery
Consults at: Fortis Hospital, Noida
Dr. Vivek Vij is a pioneering liver transplant surgeon credited with developing living donor surgery and standardizing safety protocols to achieve a 100% donor safety profile since the time of its inception in the country.
He is the first surgeon from the Indian subcontinent to publish a series of laparoscopic Donor Hepatectomy in 'Liver Transplantation'.
He is the founder of Liver transplantation and Hepatobiliary Sciences in Fortis group of Hospitals, starting a highly successful liver transplant programme initially at its Noida centre and then at Mohali.
Areas Of Interest
Liver Transplant
Hepato-Biliary Pancreatic Surgery
Laparoscopic Living Donor Hepatectomy
Advanced Upper & Lower GI Surgery
Adult & Paediatric Liver Transplant
Complex Liver Surgery
Conclusion:
In the realm of fatty liver treatment in India, the highlighted doctors represent the pinnacle of medical expertise and commitment to patient well-being. With their extensive experience and dedication to staying abreast of the latest medical advancements, these doctors play a crucial role in helping patients overcome fatty liver conditions. As individuals seek effective and personalized treatment options, these specialists stand out for their ability to provide comprehensive care, ensuring the best possible outcomes for patients dealing with fatty liver disease.