What to Expect During and After Gastric Bypass Surgery: A Step-by-Step Guide
By Danish Ahmed
Blog Published on - 04 May - 2023
What to Expect During and After Gastric Bypass Surgery: A Step-by-Step Guide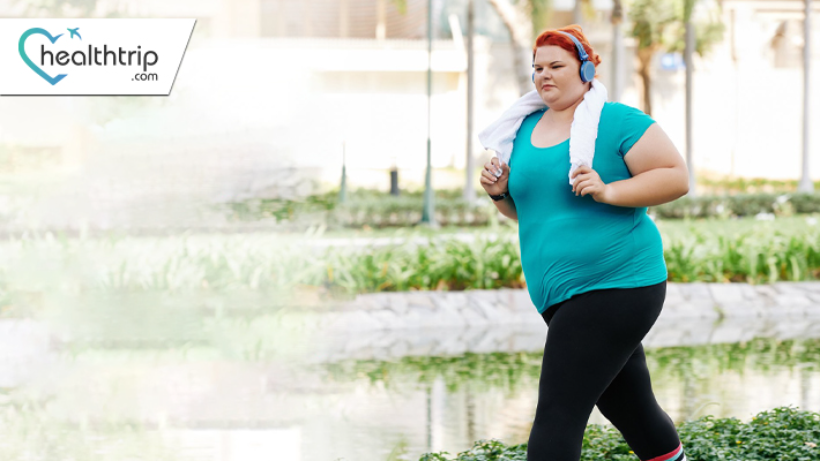 Gastric bypass surgery, also known as Roux-en-Y gastric bypass, is a surgical procedure used to aid in weight loss by reducing the size of the stomach and rerouting the digestive tract. This surgery is typically reserved for individuals with a body mass index (BMI) of 40 or higher, or those with a BMI of 35 or higher with obesity-related health issues such as type 2 diabetes or high blood pressure.
Book free consulting session with HealthTrip expert
If you are considering gastric bypass surgery, it is important to understand what to expect during and after the procedure. Here is a step-by-step guide to help you prepare.
Pre-Operative Preparations
Before undergoing gastric bypass surgery, your surgeon will likely require you to undergo several pre-operative preparations. These may include:
Medical History and Physical Exam: Your surgeon will review your medical history and perform a physical exam to determine if you are a good candidate for surgery.
Nutritional Counseling: You may be required to meet with a registered dietitian to discuss healthy eating habits and to prepare for the post-operative period.
Psychological Evaluation: Many surgeons require a psychological evaluation to determine if you are mentally prepared for the surgery and can handle the post-operative lifestyle changes.
Pre-Operative Diet: You will be required to follow a specific diet in the weeks leading up to surgery to help reduce the size of your liver and improve surgical outcomes.
Surgical Procedure
During the gastric bypass surgery, your surgeon will make several small incisions in your abdomen. They will then insert a laparoscope, a thin, lighted tube with a camera, to visualize the inside of your abdomen.
The surgeon will then create a small pouch at the top of your stomach by using staples to divide it from the rest of your stomach. This pouch will be about the size of a walnut and will serve as your new stomach.
The small intestine will be divided, and the bottom end of the small intestine will be connected to the pouch created at the top of the stomach. The other end of the small intestine will be reconnected further down, forming a "Y" shape.
This rerouting of the digestive tract creates a smaller stomach and reduces the amount of food you can eat. It also causes food to bypass a portion of the small intestine, which reduces the amount of calories and nutrients that are absorbed by the body.
After the procedure
After surgery, you will be taken to the recovery room, where you will be closely monitored. Depending on your condition, you may need to stay in hospital for several days.
Pain management: You may experience pain or discomfort after surgery, but your surgeon will prescribe pain medication to ease the discomfort.
Dietary restrictions: After surgery, you will need to follow a special diet plan to allow your body to recover and adapt to the new digestive system. You start with a clear liquid diet, then move on to a full liquid diet, followed by pureed foods and finally solid foods. Your surgeon or nutritionist will create a detailed plan for you to follow.
Physical activity: Your surgeon will encourage you to be active as soon as possible after surgery. You are encouraged to take short walks around the hospital room or corridor. You may also be advised to do gentle exercises, such as elevating your legs, to prevent blood clots from forming. Post-operative follow-up:
You will need to schedule a follow-up appointment with your surgeon to monitor your progress and make sure you are healing properly. These appointments may include blood tests, imaging tests, and weight checks.
Long-Term Lifestyle Changes
After gastric bypass surgery, you will need to make significant changes to your lifestyle to maintain your weight loss and improve your overall health. These changes may include:
Healthy Eating: You will need to adopt a healthy eating plan that focuses on lean protein, vegetables, fruits, and whole grains. Your dietician will provide you with guidance on portion sizes and how to make healthy food choices.
Physical Activity: Regular physical activity is an important part of maintaining your weight loss and improving your health. Your surgeon will likely recommend that you aim for at least 30 minutes of exercise most days of the week.
Behavioral Changes: Many people find that they need to make significant behavioral changes after gastric bypass surgery to help them maintain their weight loss. This may include things like avoiding emotional eating, practicing stress management techniques, and seeking support from family, friends, or a support group.
Supplements: Because gastric bypass surgery reduces the amount of nutrients that are absorbed by the body, you may need to take vitamin and mineral supplements for the rest of your life. Your surgeon or dietitian will provide you with guidance on which supplements you need to take.
Potential Risks and Complications
Like any surgery, gastric bypass surgery carries some risks and potential complications. These may include:
Infection: Infection at the incision site or in the abdomen is a potential risk of any surgery.
Bleeding: Bleeding during or after surgery is also a potential risk.
Blood Clots: Blood clots are a risk after any surgery, but your surgeon will take steps to minimize this risk, such as encouraging early ambulation.
Dumping Syndrome: Dumping syndrome is a potential complication of gastric bypass surgery that can occur when food moves too quickly through the digestive tract. Symptoms may include nausea, vomiting, diarrhea, and abdominal cramping.
Gallstones: Rapid weight loss after gastric bypass surgery can increase the risk of developing gallstones.
Conclusion
Gastric bypass surgery can be an effective tool for helping people achieve significant weight loss and improve their overall health. However, it is important to understand what to expect during and after the surgery, and to make significant lifestyle changes to maintain your weight loss and improve your health in the long term. If you are considering gastric bypass surgery, talk to your healthcare provider to determine if it is right for you.