By Health Trip
Blog Published on - 15 November - 2022
Different types of Leukemia, its cause and symptoms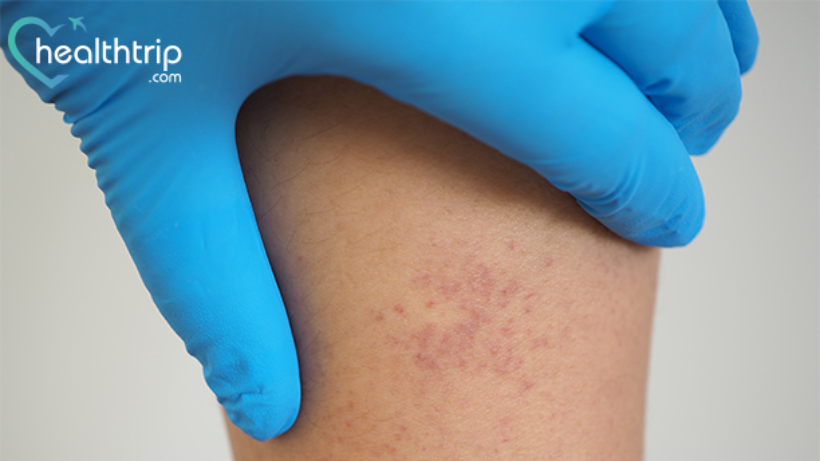 Leukemia is basically a type of cancer which is related to blood forming tissues that includes the lymphatic system and the bone marrow. It is one of the most dangerous types of cancers as it affects blood cells. Some forms of Leukemia are very common in small children and usually it is life threatening if it is not diagnosed in time. Leukaemia usually affects the white blood cells and causes abnormality in it, white blood cells are responsible for fighting various infections, diseases etc.
Book free consulting session with HealthTrip expert
In case of leukemia the bone marrow produces a huge amount of abnormal white blood cells that do not function properly as required. Therefore, it becomes highly dangerous if a person who is suffering from Leukemia also suffers from any infection or disease. The treatment for leukemia is quite successful when it is diagnosed in time. In some cases the treatment can be complex but it usually depends upon the type of leukemia and the stage of it.
Some common symptoms of leukemia:
The symptoms for leukemia vary from person to person as it is associated with several factors such as the type of leukemia, the stage of it and the condition of the patient. Some of the warning signs or symptoms of leukemia may be included as:
Bone pain
Muscular pain
Tenderness
Fatigue
Fever or chills
Persistent weakness
Recurrent nose bleeding
Easy bruising and bleeding of skin
Excessive sweating
Swollen lymph nodes, enlarged liver, or spleen
Sudden weight loss
Frequent infections
Different types of leukemia:
There are several types of leukemia some common type of leukemia include:
Chronic lymphocytic leukemia or CLL is a common type of chronic leukemia that is common in adults. In this one may feel fine for years without requirement of any treatment unless the condition becomes worse suddenly.
Acute myelogenous leukemia or AML is the common type of leukemia that affects both children and adults.
Chronic myelogenous leukemia or CML is another type of leukemia that usually affects adults in this the person who is suffering from Chronic myelogenous leukemia usually has few or no symptoms for several months or year. After that they begin to show symptoms as they enter the phase in which the leukemia cells grow rapidly.
Acute lymphocytic leukemia or ALL is one of the most common types of leukemia that usually affect young children. Though it can also occur in adults and teenagers.
Cause of leukemia:
The basic cause of leukemia is unknown and one cannot choose and pick the exact reason for it. But according to various researches it is seen that it is likely to develop due to a combination of genetic and environmental factors. But it is seen that leukemia occurs when the blood cells go through some mutations in their genetic material or DNA that affects its functioning. These mutations then infect the normal blood cells and their cell cycle gets disturbed and they keep on growing and dividing. It is necessary to identify the symptoms in time so that it can be treated.
How can we help with the treatment?
If you are looking for leukemia treatment in India then be assured as our team will assist you and guide you through the entire process of your medical treatment.
The following will be provided to you:
Expert oncologist, surgeon, physician and doctors
Transparent communication
Coordinated assistance at all times
Prior appointments with specialists and follow up queries
Assistance with medical tests
Assistance in follow up queries
Assistance with hospital formalities
24*7 availability
Assistance with therapies
Rehabilitation
Travel arrangements
Assistance for accommodation and healthy recovery
Assistance in emergencies
Our team offers you one of the highest quality health trips and after care for our patients. Further, we have a team of dedicated health personnel who areavailable and ready to assist you throughout your medical journey.