By Hospals Team
Blog Published on - 11 May - 2022
Diet Before and After Having Weight Loss Surgery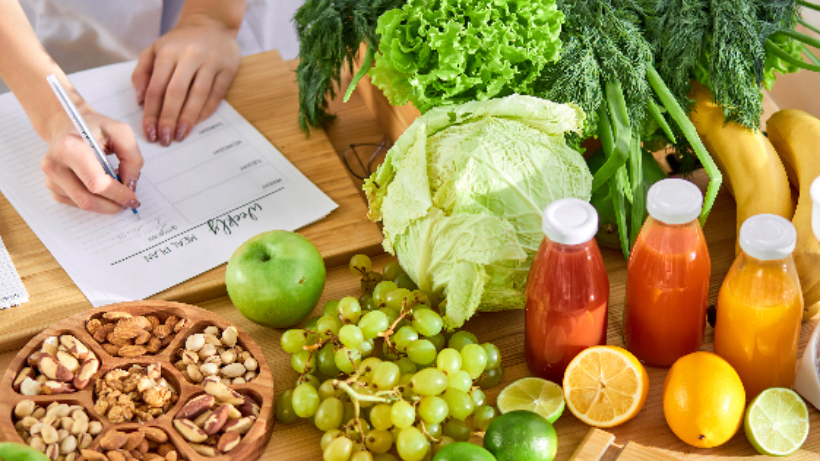 All those who have had bariatric or weight loss surgery at any time of their life know how difficult it is, to undergo such surgeries. People suffering from obesity consider
weight-loss surgeries
as their last-resort treatment option. Aside from deciding to have surgery, the most important requirement is a commitment to a lifestyle change that includes eating the correct foods in the right portions, reducing weight, and keeping the weight off for the rest of your life. So, here we've discussed the
gastric bypass
diet that will make your diet planning easier before and after the surgery.
Book free consulting session with HealthTrip expert
Role of diet in gastric bypass:
You must first qualify for the procedure and understand the dangers and rewards involved before undergoing gastric bypass surgery. To be a suitable candidate, you must also be willing to relearn your eating habits. New eating habits can assist guarantee that the surgery has a beneficial and long-term impact.
You must plan ahead of time for a special diet to be followed both before and after surgery.
The goal of the pre-surgery diet is to reduce the amount of fat in and around your liver. This decreases the possibility of complications during surgery.
Your doctor will adjust the overall diet advice for you after the procedure. The post-surgery diet is frequently divided into various weekly periods.
Also, Read: Bariatric Surgery For Weight Loss: Which One Is Best For You?
Diet before surgery:
To lower the amount of fat around the liver and spleen, most surgery centres recommend a pre-op liquid diet. A preoperative liquid diet is usually required 7-14 days before gastric bypass surgery.
You'll start a low-sugar, low-fat, full-liquid diet (64 ounces per day) a week or two before surgery that's high in protein and low in carbs. The protein will be necessary for wound healing and tissue repair following surgery.
An appropriate liquid diet before surgery includes-
Water
Sugar-free, non-carbonated beverages
Protein drinks
Sugar-free gelatin
Green tea
Tea and coffee(caffeine-free)
Diet after surgery:
You have a reconstructed stomach with considerably less capacity after bariatric surgery, so it's important that you give it time to heal by eating the correct foods in the proper portions.
You need to maintain a phased diet strategy to return to your earlier regular diet plan.
Liquid-based diet- The initial diet step following surgery is the same liquid diet as before surgery and lasts one to two weeks.
Blended diet- this food habit should last one to two weeks and consists of high protein, low fat blended or pureed food (no vegetables). This includes the following:
-Chicken, turkey, tuna, and other lean meat
-Scrambled eggs, cottage cheese, Greek yogurt, and other soft foods
Soft diet- During this phase, you can eat the same foods as the previous step but without having to blend or puree them. Other foods to consider include:
-Low-fat cheese
-Refried beans
-Canned fruit, natural applesauce (no sugar added)
Regular diet- After three to four months, you are ready to begin the diet you will follow for the rest of your life. The constraints you faced in the first three steps have been lifted, but you should now concentrate on consuming the correct foods in the proper quantity.
Also, Read: Open Heart Surgery- Types, Procedure, Recovery Period
Foods you need to avoid after gastric bypass surgery:
Along with following the above-mentioned phased diet, you must have to avoid some food items after gastric bypass surgery.
Alcohol
Caffeinated products
Dry and packaged food items
Tough meat
Starch foods items like rice, roti, etc
Sweet foods
High fat and greasy food items
Finally, you have to make a commitment that you will stick to the plan during your recovery period. Surround yourself with like-minded people who will encourage you to follow the same.
Why should you consider getting gastric bypass surgery in India?
India is the most favoured place for cancer treatment operations for a few major reasons.
India's cutting-edge techniques,
Research studies and successful implications in the health care sector
NABH accredited hospitals
Assured quality care
medical skills, and
Gastric bypass costs in India are among the best in the world, as our patients need affordable and quality outcomes.
All these have significantly increased the success rate of cancer treatments in India.
By simply packing their medical journey to India, weight loss treatment can substantially benefit the patient. We also offer a comprehensive range of counselling for coping with changes to our national and international patients as well.
How can we help in the treatment?
If you are in search of a weight-loss treatment hospital in India, we will serve as your guide throughout your treatment and will be physically present with you even before your treatment begins. The following will be provided to you:
Opinions of expert physicians and surgeons
Transparent communication
Coordinated care
Prior appointment with specialists
Assistance in hospital formalities
24*7 availability
Arrangement for travel
Assistance for accommodation and healthy recovery
Assistance in emergencies
We are dedicated to offering the highest quality health care to our patients. We have a team of highly qualified and devoted health professionals that will be by your side from the beginning of your journey.