What are the common symptoms of Coronavirus?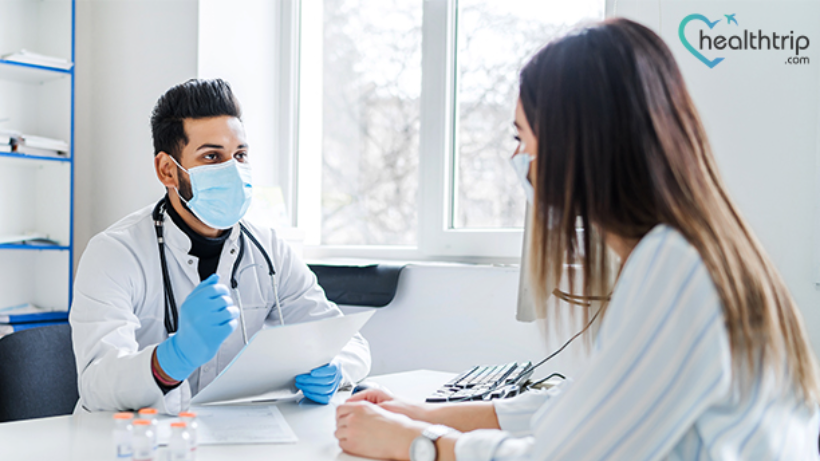 Coronavirus
Coronavirus is widely known as Covid-19 which is an infectious disease caused by the SARS-CoV-2 virus. It caused the biggest pandemic in the last 100 years that affected the entire world at once. Millions of lives were lost in the early stages its symptoms, precautions, and treatment were unknown. Scientists from around the globe came together to figure out the possible precaution, symptoms, and diagnosis methods to try to prevent the massive impact of Covid-19.
Book free consulting session with HealthTrip expert
The
best way to prevent transmission
is to be well aware of the disease and to use an N95 mask and alcohol-based sanitizer that kills the virus. There are various preventive measures that one can take in order to protect oneself from Covid-19.
Covid precautions include:
Wear a mask in public
Maintain a safe distance from one another
Use an alcohol-based hand rub to clean your hands
Wash your hands regularly
Sanitize goods purchased
Wash fruits and vegetables thoroughly
Get vaccination
Cover your mouth in case you wish to cough or sneeze, then wash your hands properly with soap
Stay home and keep yourself isolated if you have any symptoms and seek medical assistance
Coronavirus symptoms
The symptoms of coronavirus vary from person to person and the severity of the condition as well. Inability to breathe or suffering from chest congestion is one of the most common identifiable symptoms of coronavirus; further, fever, headache, the loss of smell and taste is another common symptom that shows that the person is suffering from Coronavirus.
Also, some of the other warning signs or symptoms of Coronavirus include:
Cough
Fever
Fatigue
Loss of taste
Loss of smell
Sore throat
Headache
Chest pain
Breathlessness
Discoloration of fingers and toes
Shortness of breath
Body ache and pain
Diarrhea
Skin rash
Confusion
Loss of speech
Loss of movement or mobility
Coronavirus symptoms in kids
Generally, children have milder symptoms of Coronavirus as compared to adults. In mild cases, the infected children might not even have any signs of being infected by coronavirus at all. But still one should be aware of the warning signs and symptoms of Coronavirus in order to provide immediate medical help whenever required.
Some of the noticeable warning signs or symptoms of Coronavirus in kids include:
Cough
Sore throat
Muscle or body ache
Diarrhea
Difficulty in breathing
Vomiting
Nausea
Running nose
Congestion
Loss of taste or smell
When to seek medical help?
When a person suffers from a deep breathing issue and is unable to catch his or her breath, in such cases one requires immediate medical attention, and one should rush to the hospital in such conditions. Further, if the person is suffering from extreme diarrhea, confusion, extreme weakness, and bluish lips, in those conditions also the person requires medical help.
How long do covid symptoms last?
Usually, in cases of Coronavirus people take around 2 to 3 weeks to recover and the initial warning signs on symptoms start to appear only after a week. But in cases of severe infection the symptoms may last from 6 to 8 weeks or more as in those conditions there is a lot of pressure and damage to the heart, Kidneys, lungs, and brain.
Signs of covid getting better
People who suffer from Coronavirus usually suffer from high fever and headache along with sore throat and difficulty in breathing. If the symptoms of Coronavirus become mild and the person is able to breathe properly and gains back the sense of taste and smell then it shows that the person has started to recover from Covid-19.
How can we help with the treatment?
If you are looking for treatment in India then be assured, that we will assist you and guide you throughout your medical treatment.
The following will be provided to you:
Expert physicians, doctors, pulmonologists, cardiologists, etc
Transparent communication
Coordinated assistance
Prior appointments with specialists and follow-up queries
Assistance with medical tests
Assistance with hospital formalities
24*7 availability
Rehabilitation
Travel arrangements
Assistance for accommodation and healthy recovery
Assistance in emergencies
Our team offers the highest quality medical trip and care to our patients throughout their course of treatment. We have a team of highly qualified health professionals that will assist you in your medical journey.