Top Doctors for Congestive Heart Failure Treatment in India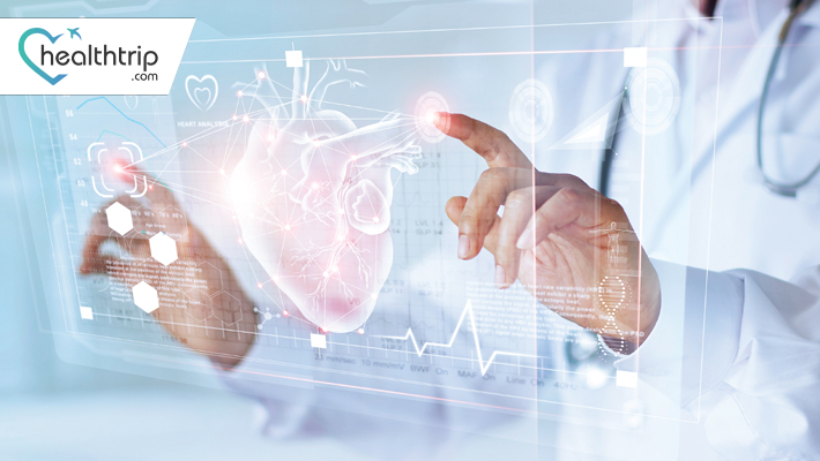 Book free consulting session with HealthTrip expert
India stands at the forefront of medical excellence, boasting a cadre of top doctors specializing in congestive heart failure (CHF) treatment. These healthcare professionals bring a wealth of experience, utilizing cutting-edge technologies and personalized approaches to address the complexities of CHF. From renowned cardiac surgeons to expert cardiologists, these doctors play a crucial role in providing comprehensive and compassionate care to patients grappling with heart failure.
Understanding Congestive Heart Failure:
Congestive Heart Failure (CHF) is a formidable cardiac condition that demands vigilant management and tailored interventions. As the prevalence of cardiovascular diseases rises, understanding the nuances of CHF treatment becomes paramount. This blog aims to shed light on the comprehensive landscape of CHF treatment, encompassing medical, lifestyle, and surgical interventions that collectively form a holistic approach to managing this challenging condition.


Top Doctors
Cardiothoracic Surgery
Consults at :
Dr. Rela Institute and Medical Centre
Dr. Mohan R has completed his MBBS from a reputed medical college in India and pursued MD in General Medicine from a well-known institution.
He has also completed his MCh in Cardiothoracic Surgery from a renowned institute in India. He has undergone specialized training in advanced cardiac surgical techniques and has been actively involved in research and academic activities.
Dr. Mohan R has performed numerous complex cardiac surgeries with excellent outcomes.
He believes in a patient-centric approach and ensures that his patients receive the best possible treatment with compassion and empathy.
Area of interest
Coronary artery disease (artery blockage)
Valvular insufficiency (leaking or regurgitation)
Valvular stenosis (blocked or narrowed valves)
Congestive heart failure (ineffective heart muscle)
Myocardial infarction (heart)
Additional Director - Interventional Cardiology (adult)
Consults at :
Dr. Sunil Sofat is one of the most respected & coveted Cardiologist in India.
Dr. Sofat is known for Cardiac Invasive Procedures, Congenital Heart Disease, ECHO Cardiography, Insulin Treatment, Coronary Artery Disease.
He has been a prominent Interventional Cardiologist at Jaypee Hospital in Noida for about 23 years..
He is a research enthusiast with multiple publications in national and international medical journals to his name.
He has also contributed to medical textbooks by writing chapters.
The University of Pune awarded him his MBBS, MD (General Surgery), and DM (Cardiac Surgery) degrees.
He is a member of the Society of Cardiovascular Interventions.
He formerly held the position of Head of the Heart Surgery Department at AFMC.
He is also a member of the Indian Pediatric Cardiac Society and the International Congress of Pediatric Cardiac Surgeons.
Areas Of Interest
Interventional Cardiology including Coronary & Non Coronary interventions
Electro Physiology & Pacing


Chief & Head - Ctvs
Consults at :
Dr. Yugal Kishore Mishra is a highly respected and renowned Cardiovascular Surgeon, with years of experience in his field. He is the Chief of Clinical Services, Head of Cardiac Sciences, and Chief Cardiovascular Surgeon at one of the leading hospitals in India. Dr. Mishra is known for his exceptional skills, expertise, and dedication to his profession.
Dr. Mishra completed his MBBS from S.S. Medical College in Rewa, Madhya Pradesh, India, in 1980. He went on to pursue his MS in Surgery from the same institution in 1984. After completing his postgraduate studies, Dr. Mishra decided to specialize in Cardiovascular Surgery and obtained his Ph.D. from the prestigious Bakulev Institute of Cardiovascular Surgery in Moscow, Russia, in 1991.
Dr. Mishra has worked in some of the top hospitals in India and abroad. He has performed numerous complex surgeries and has a success rate that is among the highest in his field. He is known for his expertise in minimally invasive cardiac surgeries, valve repair and replacement surgeries, and coronary artery bypass grafting (CABG) procedures.
Apart from his clinical work, Dr. Mishra is also actively involved in research and academics. He has published several research papers and has presented his work at national and international conferences.
He is a member of various professional bodies, including the Association of Cardiovascular and Thoracic Surgeons of India (ACTS), the Indian Association of Cardiovascular-Thoracic Surgeons (IACTS), and the International Society for Minimally Invasive Cardiac Surgery (ISMICS).
Dr. Mishra is known for his patient-centric approach and his ability to make patients feel comfortable and at ease.
Treatment
Minimally Invasive Cardiac Surgery
Robotic Cardiac Surgery
Redo Valve and Coronary Surgeries
Surgery of ascending aortic aneurysms and dissections
CABG in patients with poor ventricular function
Valve repair and replacement
Surgery for heart failure including heart transplantation & ventricular assist devices
Total Arterial Coronary Bypass
Carotid Angioplasty And Stenting


Director, Department Of Interventional Cardiology (adult)
Consults at :
Dr. B. L. Aggarwal is a highly skilled and experienced interventional cardiologist who currently serves as the Director of the Department of Interventional Cardiology (Adult) at a leading medical institution.
He is a highly qualified medical professional with an impressive educational background. He completed his DM (Cardiology) from SGPGI in Lucknow, MD (Internal Medicine) from PGIMER in Chandigarh, and MBBS from GRMC in Gwalior, MP.
Dr. Aggarwal has a keen interest in the field of cardiology, particularly in coronary artery disease, complex PCI, and trans-radial interventions. He has extensive experience in performing a wide range of interventional procedures to treat heart diseases, including coronary angiography, angioplasty, stent implantation, and other related procedures.
Dr. Aggarwal is known for his exceptional skills in performing complex PCI procedures, such as chronic total occlusion (CTO) and bifurcation lesions. He has helped numerous patients with coronary artery disease to regain their quality of life through minimally invasive interventional procedures.


Areas Of Interest
Bypass Grafting (CABG)
Coronary Artery Disease (CAD)
Coronary Angioplasty
Stenting Coronary Artery
Heart Failure
Heart Transplant
Heart Valve Repair
Heart Valve Replacement
Peripheral vascular disease Stenting Angioplasty
How can we help with the treatment?
If you're on the lookout for treatment in India, Thailand, Singapore, Malaysia, UAE, and Turkey, let Healthtrip be your compass. We will serve as your guide throughout your medical treatment. We'll be by your side, in person, even before your medical journey commences. The following will be provided to you:
Global Network: Connect with 35+ countries' top doctors. Partnered with 335+ leading hospitals.
Comprehensive Care: Treatments from Neuro to Wellness. Post-treatment assistance and Teleconsultations
Patient Trust: Trusted by 44,000+ patients for all support.
Tailored packages: Access top treatments like Angiograms.
Real Experiences: Gain insights from genuine patient testimonials.
24/7 Support: Continuous assistance and emergency help.
Our success stories
Conclusion:
In the realm of cardiac care, India's top doctors for congestive heart failure treatment epitomize a commitment to excellence. Their unwavering dedication, coupled with advancements in medical science, ensures that individuals facing CHF receive world-class treatment, fostering hope, and improving the quality of life for many.