How to Find the Best LASIK Eye Surgeon in India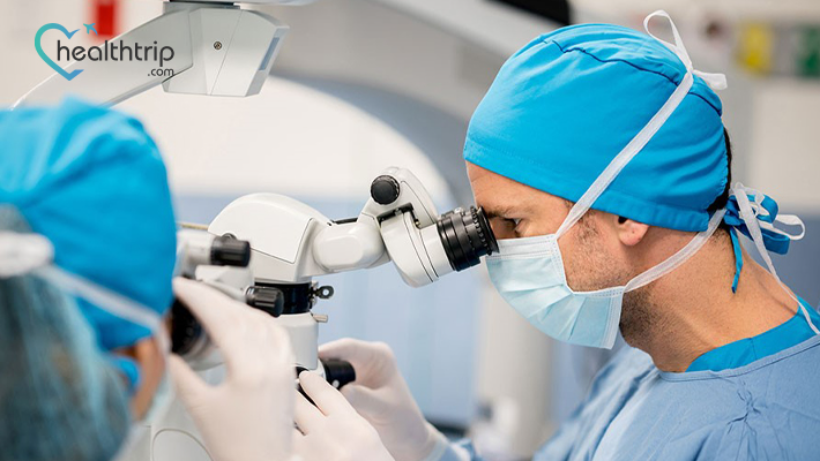 LASIK is a common procedure that can help people with vision issues like astigmatism, nearsightedness, and farsightedness see clearly without glasses or contacts. It is essential to select the appropriate surgeon for your requirements if you are thinking about LASIK eye surgery in India. When selecting a LASIK eye surgeon in India, the following are some important considerations:
Book free consulting session with HealthTrip expert
1. Credentials and qualifications:
When choosing a LASIK eye surgeon in India, qualifications and credentials are the first thing to consider. Look for a surgeon who has completed specialized training in refractive surgery and is board-certified. The credentials of the surgeon can be checked on the website of the International Council of Ophthalmology (ICO) or the All India Ophthalmological Society (AIOS).
2. Experience: The experience of the specialist is additionally a significant element to consider. Look for a doctor who has done a lot of LASIK procedures and has a high rate of success. Find out the surgeon's success rate and how many LASIK procedures they have performed.
3. Technology: The outcome of a LASIK procedure can be significantly affected by the technology used. Look for a surgeon who uses cutting-edge techniques like wavefront-guided LASIK or bladeless LASIK. The procedure's accuracy and safety may be improved by these technologies.
4. Testimonials from Patients: Read testimonials and reviews from previous patients to learn more about the surgical procedure. Look for a surgeon who has received glowing feedback from satisfied patients.
5. Discussion Cycle: An essential component of the LASIK surgery experience is the consultation process. Search for a specialist time to completely assess your eyes and examine your choices with you. The surgeon should also be willing to answer any questions you have and talk to you through the procedure's potential risks and benefits.
6. Cost: The surgeon and the technology used can affect how much LASIK surgery in India costs. Look for a surgeon who has transparent pricing policies and competitive pricing. Surgeons who advertise extremely low prices should be avoided because this could indicate poor quality or out-of-date technology.
7. Accessibility and the location: Take into consideration the facility's accessibility and the location of the surgeon's office. Look for a surgeon who is close to where you live and has easy access to parking or public transportation.
8. Personal Relationship: Last but not least, think about your personal connection to the surgeon. Because LASIK surgery is a personal procedure that could change your life, it's important to choose a surgeon you trust and feel at ease with.
9. Care in Follow-Up: It is essential to attend regular follow-up appointments following LASIK surgery to ensure that your eyes are healing properly and that your vision is stable. Find a surgeon who will give you complete post-operative care and schedule follow-up appointments to check on how you're doing.
10. Communication: Communication is essential during any medical procedure, including LASIK. Look for a surgeon who can effectively and clearly communicate with you, explaining the procedure to you and answering your questions. In addition, they should provide clear instructions for treatment prior to and after surgery.
11. Referrals and Reputation: Asking friends, family, or other medical professionals for recommendations is yet another method for locating a reputable LASIK eye surgeon in India. You can likewise check the specialist's standing on the web by understanding audits and checking their virtual entertainment profiles.
12. Ethical Methods: It is essential to select a surgeon who upholds high patient care standards and adheres to ethical practices. Search for genuine and straightforward specialist data about the dangers and advantages of LASIK medical procedure, and who doesn't make ridiculous commitments or utilize forceful promoting strategies.
13. Sterilization and security: In any medical procedure, safety is of the utmost importance, and LASIK surgery is no exception. To reduce the likelihood of infection or other complications, look for a surgeon who practices in a clean setting and adheres to stringent safety measures.
14. Access for People with Special Needs: It is essential to select a LASIK eye surgeon in India who is able to accommodate your special requirements. Look for a surgeon, for instance, with accessible facilities and staff trained to assist patients with special needs if you have mobility issues or need special equipment.
15. Staff and the Team: In India, a good LASIK eye surgeon should have a support team that is skilled and knowledgeable, including nurses and other healthcare professionals who can help with the procedure and take care of the patient afterward. Look for a doctor who has devoted assistants who are knowledgeable about and trained in refractive surgery.
16. Conscientious Consent and Transparency: A reputable LASIK eye surgeon in India should be able to explain the procedure's risks and benefits in detail. Before the procedure, they should also get your informed consent to make sure you are aware of the risks and benefits and have a chance to ask questions or voice concerns.
17. Schedule and commitment to time: LASIK surgery takes a lot of time, including appointments before the procedure, on the day of the procedure, and afterward. Search for a specialist who can oblige your timetable and give adaptable arrangement times to make the cycle as helpful as could be expected.
18. Professional growth and continuing education: In India, a good LASIK eye surgeon should be committed to ongoing education and professional development, staying up to date on the most recent refractive surgery research and developments. Find a surgeon who actively participates in professional organizations, attends conferences and workshops, and participates in continuing education programs.
In conclusion, selecting the ideal LASIK eye surgeon in India necessitates careful consideration of a variety of factors, such as qualifications, experience, technology, patient reviews, the consultation process, the cost, the location, personal connection, follow-up care, communication, reputation, ethical practices, safety, accessibility for special needs, team and support staff, transparency and informed consent, time commitment and schedule, and continuing education and professional development. You can find a LASIK eye surgeon in India who can help you achieve clear vision and improve your quality of life by taking these factors into consideration.