How to Choose the Right Hospital in Dubai for Your Medical Needs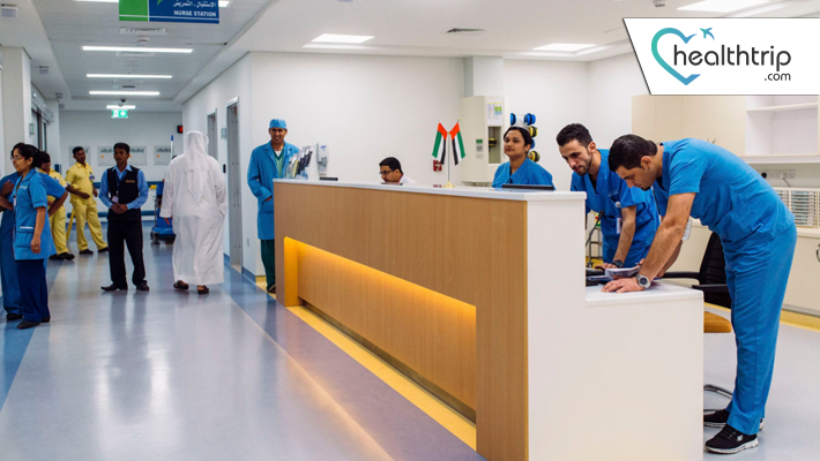 When it comes to medical care, choosing the right hospital is important. This is especially true if you live in Dubai and need treatment. Dubai has some of the best hospitals in the world, equipped with advanced medical technology and equipment and staffed by experienced and knowledgeable medical professionals. However, with so many hospitals to choose from, it can be difficult to decide which one is right for your medical needs. In this blog, we will help you choose the right hospital in Dubai for your medical needs. Here are some tips on how to do it.
Book free consulting session with HealthTrip expert
1. Assessing Your Medical Needs before looking for a hospital in Dubai, it is important to assess your medical needs. What kind of treatment do you need? General hospital or specialty hospital? Knowing your medical needs allows you to narrow your search and find hospitals that meet your specific needs.
2. Check Hospital Reputation Once you have determined your medical needs, you need to inquire about a hospital in Dubai offering the treatment you need. Check online reviews, ask friends and family for recommendations, and check out websites to see how a hospital is rated. Look for a hospital with a reputation for quality care and experienced medical professionals.

3. Find accreditation and accreditation and accreditation are important indicators of the quality of hospital care. Find Dubai hospitals accredited by Joint Commission International (JCI), the world leader in healthcare accreditation. JCI ensures that hospitals meet international standards for patient safety and quality of care. Also look for other accredited and award-winning hospitals such as: B. ISO 9001, Dubai Quality Award, Dubai Healthcare City (DHCC) Clinical Quality Standards.
4. Evaluation of Hospital Facilities and Technology Hospital facilities and technology are critical to their ability to provide quality care. Find hospitals in Dubai with modern equipment and advanced medical technology, such as MRI machines, CT scans and state-of-the-art surgical equipment. Equipped with the latest technology, hospitals can often provide more accurate diagnoses and better patient outcomes.

5. Consider location and accessibility Hospital location and accessibility are also important factors to consider. Choosing a hospital close to your home or place of work will make it easier for you to get medical care when you need it. Also consider accessibility to hospitals such as: B. Availability of Parking, Public Transportation, and Emergency Services.

6. Check your hospital insurance coverage If you have health insurance, make sure the hospital you are considering has it. Contact your insurance company to find out which hospitals in Dubai are covered by your plan. This will help you avoid unexpected expenses.
8. Find specialised services if you need specialized medical services such as cancer treatment or organ transplantation, it is important to choose a Dubai hospital that specialises in the type of treatment you need. Look for hospitals with departments or centres dedicated to professional services, with experienced medical professionals and the latest medical technology and equipment.

9. Consider hospital linguistic and cultural competence If you are a foreigner or do not speak Arabic as your first language, it is important to choose a hospital in Dubai that is linguistically and culturally competent. . Find a hospital with staff that are fluent in your language and can provide interpreting services if needed. Also consider the cultural capabilities of the hospital. This allows you to receive care with greater comfort and confidence.
10. Review hospital infection control measures Infection control is an important aspect of healthcare delivery, especially in light of the on-going COVID-19 pandemic. Look for Dubai hospitals with robust infection control measures in place, including: B. Routine cleaning and disinfection, visitor and staff screening procedures, and protocols for handling COVID-19 cases. This ensures safe and quality medical care.

11. Consider Hospital Costs and Payment Options Finally, it is important to consider hospital costs and payment options. Find Dubai hospitals that offer transparent pricing and billing, no hidden fees or charges. Also, consider your hospital's payment options. B. Do you accept credit cards or offer instalment plans? This allows you to effectively plan and manage your medical expenses.

In summary, choosing the right hospital in Dubai for your medical needs requires careful consideration of various factors. Determine medical needs, review hospital reputation and accreditation, assess facilities and technology, consider location and accessibility, review insurance coverage, seek patient-centred care and specialized services, language and Review cultural competencies and review infection control measures. , consider costs and payment options. By following these tips, you can find a hospital in Dubai that can provide quality care for your specific needs and preferences.