How Much Does Bypass Surgery Cost in India?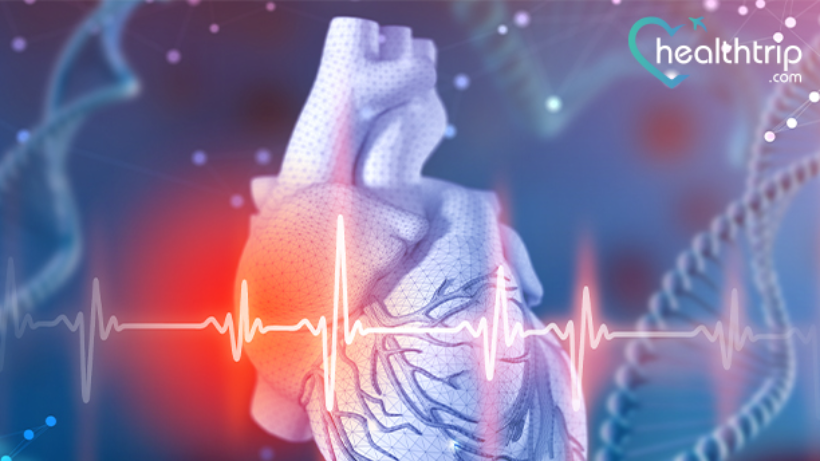 Overview
When your heart is unable to receive the right amount of blood, it may suffer from multiple heart conditions. This may happen due to the clogging of coronary arteries. And to treat such a condition, a new path is created to allow smooth blood flow to your heart. The procedure is called "bypass surgery." The surgery is performed by taking a healthy piece of tissue from any part of the body and then attaching this around the damaged vessels. However, before undergoing such a procedure, you should have an idea about the cost of bypass surgery in India. Here we've discussed the same.
Book free consulting session with HealthTrip expert
Why do you need to undergo bypass surgery?
The following conditions may necessitate bypass surgery: If you are
-Suffering from severe chest pain caused by narrowing of the arteries supplying blood to the heart muscle
-If more than one coronary artery is diseased and the left ventricle is not functioning properly, this is a sign of heart failure.
-Because this artery supplies the most blood to your left ventricle, the main coronary artery on the left is narrowed or blocked.
-An artery blockage that cannot be treated with angioplasty or a previously performed angioplasty or stent placement.
-In the event of an emergency, such as a heart attack, where the patient has not responded to other treatments,
Also, read - Which Graft is used in CABG?
What is the cost of bypass surgery treatment in India?
Rooms: The type of room you choose has an impact on the cost. In India, you can select from various room categories such as super deluxe rooms, deluxe rooms, and standard rooms. Room service, nurse fees, and meals are all included.
Doctors: If you choose to have your bypass surgery performed by the best cardiac surgeon in India, you will have to pay a higher fee. You can also limit your search for the best cardiologist to cities such as Kolkata, Mumbai, Pune, Delhi, and Bangalore to save money if you live nearby.
Procedures: You must also consider the cost of diagnostic procedures and tests, medications, and follow-ups.
Apart from the above, there are various other factors, like accommodation and hospital costs, from which you will get your treatment. The cost can vary a lot based on the infrastructure of the hospital. Our health trip advisors will help you to find the best hospital to avail of the highest quality treatment in India.
The average cost of heart bypass surgery ranges from Rs. 1,00,000 to Rs. 3,95,000. The price may be more or less than this estimated cost.
Also, read - Average Life Expectancy After Bypass Surgery
For how long do you have to stay in hospital after a heart bypass?
Patients usually need to stay in the hospital for 7 days after a coronary artery bypass graft (CABG) so that medical professionals can closely monitor their recovery.
You will most likely feel groggy and uncomfortable after the procedure, but you will be given medications to help with that. If your discomfort worsens or you notice significant bleeding, contact your doctor or nurse right away. Recovery from a coronary artery bypass graft procedure takes time.
You should be able to sit in a chair, walk, and walk up and down stairs after 5 or 6 days. In most cases, full recovery takes about 12 weeks. A follow-up appointment should be scheduled 6 to 8 weeks after your surgery.
Also, read - Most Common Bypass Surgery Risks
How can we help with the treatment?
If you are in search of heart bypass surgery treatment in India, our medical trip advisors will serve as your guide throughout the treatment. They will be physically present with you even before the medical treatment begins. The following will be provided to you:
Opinions of expert physicians and surgeons
Transparent communication
Coordinated care
Prior appointment with specialists
Assistance with hospital formalities
24*7 availability
Arrangement for travel
Assistance for accommodation and healthy recovery
Assistance in emergencies

We are dedicated to offering the highest quality medical tourism in India to our patients. We have a team of highly qualified and devoted health trip advisors who will be by your side from the beginning of your journey.