Advancements in Bypass Surgery: What You Need to Know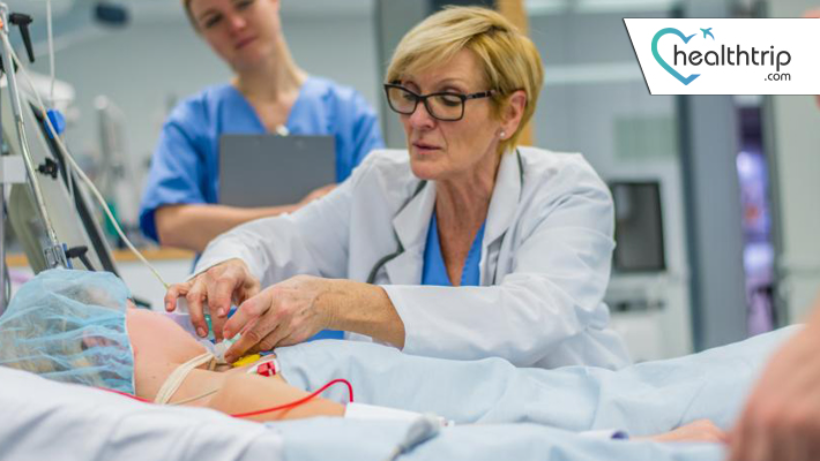 Bypass surgery, also known as coronary artery bypass grafting (CABG), is a widely used surgical procedure to treat blocked or narrowed coronary arteries, which are the blood vessels that supply the heart with oxygen and nutrients. It is a common procedure for patients with coronary artery disease (CAD), a condition that affects millions of people worldwide and can lead to serious complications, including heart attack and heart failure. Over the years, there have been significant advancements in bypass surgery, improving the outcomes and safety of the procedure. In this blog, we will explore some of the latest advancements in bypass surgery and what you need to know about them.
Book free consulting session with HealthTrip expert
Evolution of Bypass Surgery
Bypass surgery has come a long way since it was first introduced in the 1960s. The traditional approach involves using a heart-lung machine to stop the heart temporarily while the surgeon grafts a healthy blood vessel from another part of the body, such as the leg or chest, to bypass the blocked or narrowed coronary artery. This allows blood to flow around the blockage and reach the heart muscle, improving the blood supply and relieving symptoms of angina, such as chest pain.
However, the traditional bypass surgery has its limitations. It requires a large incision in the chest, which results in significant pain, longer recovery time, and increased risk of complications, such as infection and bleeding. Additionally, the use of the heart-lung machine can cause inflammation and other systemic effects, which may have adverse effects on some patients, especially those who are elderly or have other health issues.
Advancements in Minimally Invasive Bypass Surgery
To overcome the limitations of traditional bypass surgery, there have been significant advancements in minimally invasive bypass surgery techniques. These techniques aim to reduce the invasiveness of the procedure, resulting in smaller incisions, less pain, faster recovery, and fewer complications.
One of the minimally invasive techniques is off-pump or beating heart bypass surgery. In this approach, the surgeon performs the bypass surgery while the heart is still beating, without the need to stop the heart or use a heart-lung machine. This is achieved by stabilizing the small section of the heart where the graft is being attached, allowing the surgeon to perform the bypass while the rest of the heart continues to beat. Off-pump bypass surgery has been shown to have several benefits, including reduced risk of complications, shorter hospital stays, and faster recovery compared to traditional bypass surgery.
Another minimally invasive technique is robotic-assisted bypass surgery. In this approach, the surgeon uses a robotic surgical system to perform the bypass surgery through small incisions, with the assistance of robotic arms controlled by the surgeon. The robotic system provides enhanced precision and dexterity, allowing the surgeon to perform complex maneuvers with greater accuracy. Robotic-assisted bypass surgery has been shown to result in less pain, shorter hospital stays, and quicker recovery compared to traditional bypass surgery.
In addition to off-pump and robotic-assisted techniques, there are also other minimally invasive approaches, such as endoscopic vein harvesting, which involves using a small tube-like device to harvest the vein graft without making a large incision, and hybrid coronary revascularization, which combines minimally invasive bypass surgery with other minimally invasive procedures, such as angioplasty and stenting, to treat multiple blockages in the coronary arteries.
Advancements in Grafting Materials
The type of graft used in bypass surgery is also a critical factor in the success of the procedure. Traditionally, the saphenous vein from the leg has been the most commonly used graft for bypass surgery. However, recent advancements have led to the development of alternative grafting materials that offer several advantages.
Arterial grafts are one such advancement in bypass surgery. Arterial grafts involve using arteries instead of veins as grafts to bypass the blocked coronary arteries. The internal mammary artery, which runs along the inside of the chest wall, is the most commonly used arterial graft. Studies have shown that arterial grafts are associated with better long-term outcomes compared to vein grafts. Arterial grafts tend to stay open longer and have higher patency rates, meaning they are less likely to become blocked over time, compared to vein grafts. This can result in improved long-term survival and reduced need for repeat procedures.
Furthermore, advancements in grafting materials have also led to the development of bioactive and bioresorbable grafts. Bioactive grafts are coated with substances that promote healing and reduce the risk of graft failure. They can enhance the integration of the graft with the native blood vessels, leading to better outcomes. Bioresorbable grafts are designed to be gradually absorbed by the body over time, leaving behind only the patient's own natural blood vessels. This eliminates the need for permanent foreign material in the body and may reduce the risk of long-term complications associated with graft materials.
Advancements in Imaging and Navigation Techniques
Imaging and navigation technologies have also played a significant role in advancing bypass surgery. High-resolution imaging techniques, such as intraoperative angiography and intraoperative ultrasound, allow surgeons to visualize the coronary arteries in real-time during the surgery. This helps the surgeon to accurately locate the blockages and plan the bypass grafting accordingly, leading to improved precision and outcomes.
In addition, navigation techniques, such as 3D printing and computer-assisted surgery, have been utilized to assist in bypass surgery. 3D printing allows the creation of patient-specific models of the heart and blood vessels, which can help the surgeon to better understand the anatomy and plan the surgery accordingly. Computer-assisted surgery involves using computer algorithms and robotic systems to guide the surgeon during the procedure, enhancing precision and reducing the risk of human error. These technologies have the potential to improve the outcomes of bypass surgery and reduce complications.
Advancements in Postoperative Care
Advancements in postoperative care have also contributed to improved outcomes in bypass surgery. Enhanced recovery after surgery (ERAS) protocols, which involve a multidisciplinary approach to care, have been shown to reduce complications and improve recovery after bypass surgery. ERAS protocols typically involve optimized pain management, early mobilization, and nutrition, as well as protocols to reduce complications such as infections and deep vein thrombosis. These protocols can lead to shorter hospital stays, faster recovery, and improved patient satisfaction.
Furthermore, advancements in cardiac rehabilitation programs have also been instrumental in improving the outcomes of bypass surgery. Cardiac rehabilitation involves a structured program of exercise, education, and counseling to help patients recover and regain their physical and emotional well-being after heart surgery. Cardiac rehabilitation has been shown to improve functional capacity, reduce the risk of future cardiovascular events, and enhance overall quality of life for patients who have undergone bypass surgery.
Conclusion
Advancements in bypass surgery have revolutionized the field of cardiovascular surgery, providing patients with safer, less invasive, and more effective treatment options for coronary artery disease. Minimally invasive techniques, such as off-pump and robotic-assisted surgery, have reduced the invasiveness of the procedure, resulting in shorter hospital stays, faster recovery, and fewer complications. The use of arterial grafts, bioactive and bioresorbable grafts, as well as advancements in imaging and navigation techniques, have further improved the precision and outcomes of bypass surgery. Additionally, optimized postoperative care, including enhanced recovery protocols and cardiac rehabilitation programs, have contributed to improved patient outcomes and quality of life.