Breast Reduction Surgery: Why Do You Need One?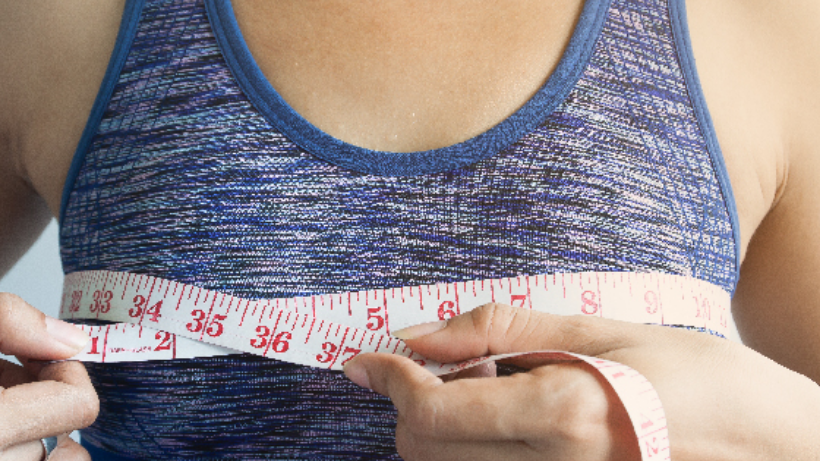 Overview
If you are suffering from long-standing neck pain, or back pain due to large-sized breasts that are out of proportion to the rest of your body, then you can consider having breast reduction surgery. It is the last resort treatment option for anyone who is facing issues with oversized breasts. If you want to go for such a procedure, continue reading to know more. Here we have discussed the same with our eminent breast reduction surgery specialists in India.
Book free consulting session with HealthTrip expert
What is breast reduction surgery?
Breast reduction, also known as reduction mammaplasty, is a surgery that involves removing excess breast fat, glandular tissue, and skin to obtain a breast size that is more in proportion to your body. This can relieve the discomfort that comes with having large breasts.
Why do you need breast reduction surgery?
Breast reduction surgery is for women with big breasts who are concerned about problems like:
Chronic back, neck, and shoulder pain that alleviates only after taking medicines.
Chronic rash or inflammation of the skin beneath the breasts
Neural pain
Restricted or limited activities
If you feel that large breasts are linked to a negative self-image.
Fitting into bras and clothing is difficult.
How does your surgeon perform breast reduction surgery?
The method used to lower the size of your breasts may differ. The following are the procedure:
Incision-based surgery
Liposuction is a procedure that removes extra fat from your breasts.
Typically, the surgeon will:
-Makes an incision(horizontal) at the breast crease and around the areola.
-Excess breast tissue, fat, and skin are removed to make each breast smaller.
-Repositions the nipple, areola, or breast tissues and reshapes the breast to desired size and shape.
The areola and the nipple:
-Normally, they stay linked to the breast.
-If your breasts are large, then they need to be removed and reattached at a higher location as a skin graft.
Although your surgeon will aim to achieve symmetry between your breasts, there may be some variation in breast size and form. The scarring will be minimal after surgery, but will not completely disappear.
How long does it take for complete recovery after surgery?
You should take a week off from work after the surgery. However, it may vary based on the patient's overall health condition.
Avoid doing physical activities at least for a month or so.
Following surgery, you may feel breast soreness or pain for a few days.
Your surgeon will prescribe pain relievers to ease your pain.
Avoid lifting heavyweights
What to expect after breast reduction surgery?
Immediately following the surgery:
-A gauze dressing or bandages will be applied to your breasts.
-To drain any surplus blood or fluid, a tube may be inserted under each arm.
During the first few days or weeks after breast reduction surgery:
-Your breasts are likely to be painful and sensitive.
-It's possible that your breasts are swollen and inflamed.
-To protect the breasts, your surgeon may recommend an elastic compression bra.
After that, you must:
-While your breasts heal, you'll need to limit your physical activity for two to four weeks.
-For a few months after surgery, your surgeon may advise you to avoid wearing underwire bras.
-Your surgeon will need to see you again to remove the stitches and assess your recovery.
Where can I get before and after photos of breast reduction surgery?
You can ask your surgeon for some pre and post-breast reduction surgery photos if you want to get a clear idea about the outcome after surgery.
Why should you consider getting breast reduction surgery in India?
India is the most favored place for cosmetic plastic surgery for three major reasons.
India's cutting-edge technology,
medical skills,
Board-certified and experienced breast reduction surgery doctors in India, a few of them are also nominated with 'center of excellence awards.
India's hospitable environment,
Breast reduction surgery costs in India are lesser than similar surgery costs in other countries, which ensures the quality of cosmetic surgery in India is at par with the other countries around the globe.
How can we help you with the treatment?
If you need to undergo cosmetic plastic surgery in India, we act as your guide throughout your treatment journey and will be present physically with you even before your treatment is started. We will provide you with the following:
Expert physicians and surgeon's opinions
Transparent communication
Coordinated care
Prior appointment with specialists
Assistance in hospital formalities
24*7 availability
Arrangement for travel
Assistance for accommodation and healthy recovery
Assistance in emergencies
We are committed to providing the best health care services to our patients. We have a team of trained and highly dedicated health experts who will be there by your side right from the beginning of your journey.
Conclusion- We have world-class hospitals in India that provide cutting-edge cosmetic treatment solutions that meet or exceed international standards. So, if you're considering a trip for breast reduction surgery to India, you can rely on us. Treatment outcomes and patient satisfaction have shown our competence as a cosmetic surgery center in India.