A Perfect Guide to BMT Cost in India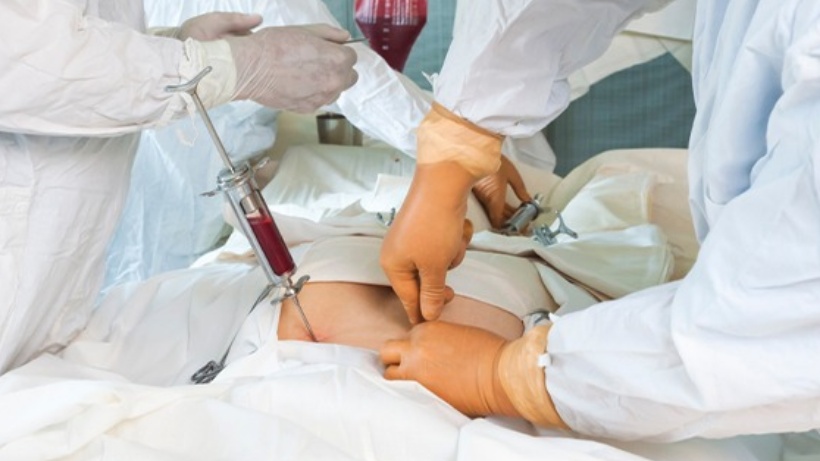 Overview
If your doctor has suggested a bone marrow transplant(BMT) for you or someone you know, then you should not delay the procedure. We know that a BMT is a major and costly treatment procedure. And you should not postpone the surgery only because of the cost factor. Bone marrow transplant cost in India is highly economical and is the best place to get your transplantation done. Here we have discussed the estimated cost of BMT in India, any additional price that you need to pay, and many more. You can consider this for reference while preparing the budget for the same.
Book free consulting session with HealthTrip expert
What is bone marrow?
Bone marrow is an essential component of the body because it regulates the proper functioning of the immune system. It is a spongy, fatty structure inside your bones that produces red, white, and platelets. When a person's bone marrow becomes infected and there aren't enough white blood cells, red blood cells, or platelets, their immune system weakens and they become more susceptible to infections.
Why do you need to undergo a bone marrow transplant?
Damaged and diseased bone marrow cells are replaced by healthy blood-forming cells during a bone marrow transplantation.
If your bone marrow isn't producing enough blood-forming cells, your doctor may advise you to get a bone marrow transplant to help you feel better. People with leukemia, lymphoma or other blood diseases that affect the bone marrow can benefit from bone marrow transplantation.
Also, Read - Bone Marrow Transplant (BMT) Treatment: Cost, Procedure, & Hospitals in India
What can be the estimated cost for a bone marrow transplant?
The average cost of BMT ranges from INR 15,00,000 to INR 40,00,000. You can consider a variation of 5%-10% over the actual cost to be on the safer side. This may include the meal of the patient, one family member, the type of room you have selected in the hospital, and many more. We will discuss those in detail.
What are the factors that can affect the cost of BMT?
The cost of a bone marrow transplant may vary based on multiple factors that include-
The type of bone marrow transplant
The age of the patient
The experience and expertise of the surgeon
Surgeon's consultation fee
The overall health condition of the patient
Duration of hospital stay before and after the surgery
Anesthesia charges
Costs of medication and diagnostic tests
Any additional surgery or treatment (if required)
Management of complications after surgery(if there is any)
Also, Read - Most frequently asked questions on bone cancer
Is there any additional cost that you should consider before having a BMT?
If you're considering a bone marrow transplant in India or anywhere else in the world, be prepared to pay for post- and pre-transplant services as well. As you will have to pay for additional services such as tests, chemotherapy, post-transplant monitoring, and so on.
Before starting the procedure, you have to undergo various steps to get prepared. And will shell out a considerable amount of money after surgery. This may include-
The basic health check-up
recommended investigations like blood tests, ECG, chest X-ray, dental X-ray, and other tests as per requirement
The cost of HLA typing (if you are going for an allogenic transplant)
Cost of radiotherapy and chemotherapy
Donor fees(for allogeneic transplant, the cost of extraction of the stem cells from a donor)
Medication prior to surgery and hospital admission cost
Similarly, after the surgery, you have to bear the following costs excluding the transplantation charges-
Monitoring the patient's vitals to ensure an easy recovery
An extended stay in case of an emergency
Medications after surgery to avoid infections
Follow-up costs for regular health check-ups
Can you get insurance coverage for BMT in India?
Hospitals in India accept health insurance. Before you proceed, double-check that your insurance policy is globally valid. You can discuss the cost of the therapy with your financial advisor and provide any supporting documentation.
Inquire about your insurance coverage with the Indian hospital where your bone marrow transplant will be performed.
EMI solutions, on the other hand, are now offered by a number of financial institutions. Your insurance company might provide an option of copayment for paying your hospital bill. So have a thorough discussion with your financial advisor before proceeding.
Why should you consider getting a bone marrow transplant in India?
India is the most favoured place for treating various illnesses for three major reasons.
India's cutting-edge technology,
medical skills,
Board-certified and experienced surgeons, a few of them are also nominated with 'centre of excellence awards
India's hospitable environment,
Bone marrow transplant cost in India is in the average price range of 17 Lakh to 40 lakh per person i.e almost half of the similar procedures in other countries. However, the price can vary based on the doctor's experience and expertise, the patient's overall health condition, and the type of transplant you need.
These above-mentioned reasons ensure the quality of treatment in India is at par with the other countries around the globe.
Also, Read - Can You Treat Osteomyelitis or Bone Infection?
How can we help in the treatment?
If you need to undergo a bone marrow transplant in India, we act as your guide throughout your medical treatment journey and will be present physically with you even before your treatment is started. We will provide you with the following:
Expert physicians and surgeon's opinions
Transparent communication
Coordinated care
Prior appointment with specialists
Assistance in hospital formalities
24*7 availability
Arrangement for travel
Assistance for accommodation and healthy recovery
Assistance in emergencies
We are committed to providing the best health care services to our patients. We have a team of trained and highly dedicated health experts who will be there by your side right from the beginning of your journey.
Conclusion-If you have a critical illness that necessitates a BMT, do not put it off because of the cost factor of bone marrow transplants in India.
In India, we have world-class hospitals offering the most advanced treatment options that exceed international standards at an affordable price. So, if you're thinking of taking a trip for a bone marrow transplant in India, you can count on us. Our effectiveness as a center for treating critical illness in India has been demonstrated by our treatment outcomes and patient satisfaction.