By Healthtrip
Blog Published on - 06 October - 2023
Body Solution Package at RAKxa Wellness and Medical Retreat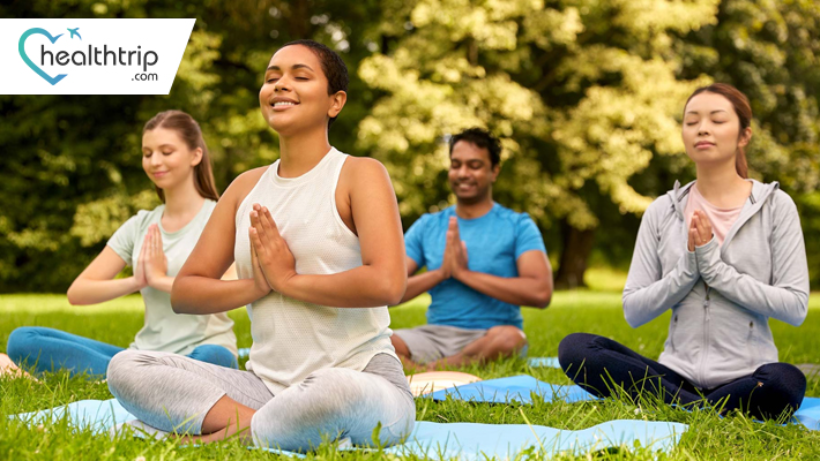 Book free consulting session with HealthTrip expert
Located in the heart of
Bangkok's "Green Lung," RAKxa Wellness and Medical Retreat
is a luxurious wellness destination that offers a personalized approach to wellness that combines holistic and scientific methods.
RAKxa offers a wide range of body solution packages, each tailored to meet the specific needs of each guest. These packages typically include a combination of treatments such as:
Detoxification: RAKxa offers a variety of detoxification treatments to help cleanse the body of toxins and improve overall health. These treatments may include colon hydrotherapy, liver flushes, and lymphatic drainage.
Weight management: RAKxa's weight management packages help guests lose weight and improve their body composition. These packages may include nutrition counseling, exercise programs, and body contouring treatments.
Pain relief: RAKxa offers a variety of pain relief treatments, such as acupuncture, massage, and physical therapy. These treatments can help to reduce pain and improve mobility.
Skin rejuvenation: RAKxa's skin rejuvenation packages help to improve the appearance of the skin. These packages may include facials, peels, and laser treatments.
Body Solution Package Cost
The cost of a RAKxa body solution package varies depending on the length of the program and the specific treatments included. However, all packages are competitively priced and offer excellent value for money.

Peak season (November to April): 2,800 USD
Shoulder season (May to October): 2,400 USD
Low season (June to September): 2,000 USD
Body Solution Package Inclusion and Exclusion
All RAKxa body solution packages include the following:
Accommodation in a luxurious villa
All meals and beverages
Access to all wellness facilities and activities
Personalized wellness program and treatments
The following are excluded from all RAKxa body solution packages:
Airfare and travel expenses
Personal expenses
Medical consultations and treatments not included in the personalized wellness program
If you are looking for a personalized and holistic approach to improving your body health, RAKxa Wellness and Medical Retreat is the perfect choice for you.
Here is a detailed look at one of RAKxa's most popular body solution packages:
Weight Management 10 Nights
This package is designed to help guests lose weight and improve their body composition. The program includes:
Initial consultation: A comprehensive consultation with a RAKxa wellness expert to assess your individual needs and goals.
Personalized nutrition plan: A personalized nutrition plan developed by a RAKxa dietitian to help you lose weight and achieve your health goals.
Exercise program: A personalized exercise program developed by a RAKxa fitness trainer to help you lose weight and improve your overall fitness.
Body contouring treatments: A variety of body contouring treatments, such as cellulite reduction treatments and body wraps, to help you improve the appearance of your body.
Daily wellness activities: A variety of daily wellness activities, such as yoga, meditation, and tai chi, to help you relax and improve your overall well-being.

By the end of the 10-night program, you can expect to have lost weight, improved your body composition, and reduced your risk of chronic diseases.


If you are interested in RAKxa's body solution packages, please visit HealthTrip.