Understanding the Costs of Blood Cancer Treatment in India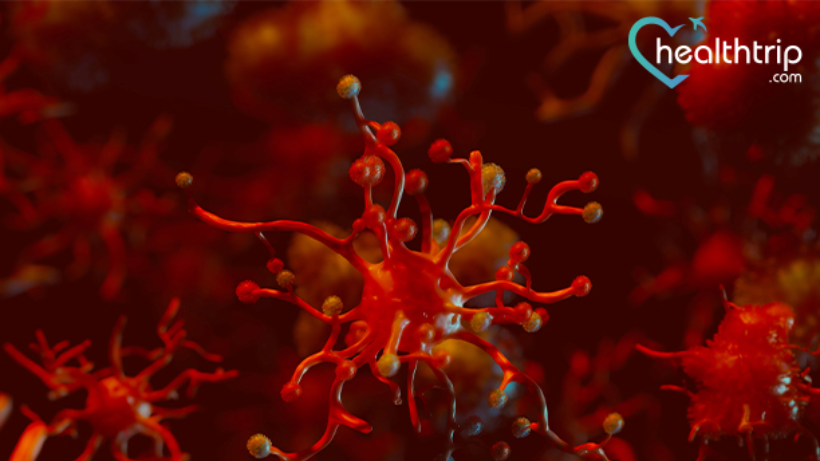 Overview
Every year, more than 7% of cancer deaths happen due to blood cancer globally. With the advancement of medical treatment in India, the survival rate of leukemia patients has increased significantly. Having said that, to avail of that cancer care, you need to know the cost of leukemia treatment in India. Undoubtedly, cancer is an expensive disease. And along with that, there are also many unforeseen costs that can add up to that price. That's why here we've discussed blood cancer treatment costs in India.
Book free consulting session with HealthTrip expert
Blood cancers have an impact on the formation and function of your blood cells. The majority of these cancers begin in the bone marrow, which is where blood is produced.
Red blood cells, white blood cells, and platelets are the three types of blood cells that grow and develop in your bone marrow. The uncontrolled growth of an abnormal form of a blood cell disrupts the normal development of blood cells in most blood cancers. These malignant cells, also known as abnormal blood cells, prevent your blood from performing a variety of functions, including fighting infections and preventing severe bleeding.
Blood cancer treatment costs in India
If you or your loved one is suffering from leukemia, the last thing you need to worry about is the cost of the treatment.
However, we all know that treating cancer can be expensive. The cancer cost in India can vary based on numerous factors, like the stage of blood cancer, the tests and follow-up, the severity of the disease, the number of sessions required for blood transfusion, and other complications associated with it.
Apart from these, the location of the hospital, the experience of your doctor, and pre and post-treatment care for blood cancer patients will also add up to the final cost.
The average cost of blood cancer treatment in India can range from Rs. 10,00,000 to Rs. 20,50,000. The price may be less or more than that.
Apart from the above-mentioned costs, you need to consider several other factors too. There are numerous unforeseen costs that are frequently overlooked, such as caregiver earnings loss, additional insurance premium costs, travel and lodging for treatment, daycare expenses, loss of savings growth, income reduction for missed work days, and additional costs associated with in-home care.
And all of this occurs at a time when many people are losing income due to disability for short or long periods of time or having to retire early.
Also, read - Blood Cancer Symptoms - 12 Signs of Blood Cancer
How is blood cancer treated?
The type of cancer, age, how quickly cancer spreads, where cancer spreads, and other factors can all have an impact on blood and bone marrow cancer treatment. Some of the most common blood cancer therapies for leukemia, lymphoma, and multiple myeloma are as follows:
During a stem cell transplant, healthy blood-forming stem cells are infused into the body. To generate stem cells, bone marrow, circulating blood, and umbilical cord blood can all be used.
Chemotherapy is a cancer treatment that uses anticancer medications to prevent the growth of cancer cells in the body.
Radiation therapy has the ability to kill cancer cells while also alleviating pain and suffering. It can also be taken before a stem cell transplant.
Targeted medication therapies prevent specific abnormalities in cancer cells.
Also, read - Is Blood Cancer Curable?
How can we help with the treatment?
If you need to undergo cancer treatment in India, we will serve as your guide throughout your treatment and will be physically present with you even before your treatment begins. The following will be provided to you:
Opinions of expert physicians and surgeons
Transparent communication
Coordinated care
Prior appointment with specialists
Assistance with hospital formalities
24*7 availability
Arrangements for travel
Assistance for accommodation and healthy recovery
Assistance in emergencies
Our team at Healthtrip is dedicated to offering the highest quality health care to our patients. Our health trip advisors will be by your side from the beginning of your journey.