Best Sinus Surgery Doctors in India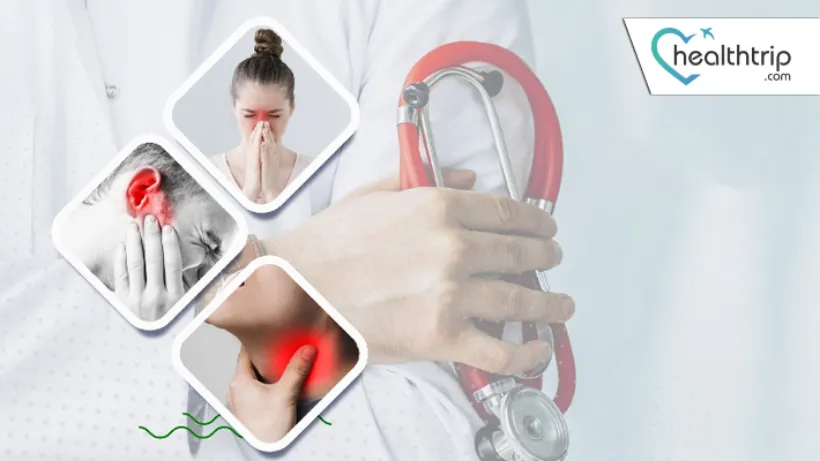 Introduction
Sinus surgery, also known as sinus surgery or sinus surgery, is a medical procedure performed to treat various sinus-related conditions that can cause discomfort and hinder a person's quality of life. The sinuses are air-filled cavities located within the bones of the face and skull. They are connected to the nasal passages and play a crucial role in filtering and humidifying the air we breathe. When the sinuses become inflamed or blocked due to various reasons, it can lead to sinusitis, a condition characterized by symptoms like nasal congestion, facial pain, and headaches.
Book free consulting session with HealthTrip expert
Director - Ent
Consults at: Fortis Memorial Research Institute, Gurgaon
Dr. Atul Mittal is a highly skilled and experienced ENT specialist with over 15 years of experience in the field. He obtained his medical degree (MBBS) from Maulana Azad Medical College, Delhi University, and went on to complete his MS in Otorhinolaryngology (ENT) from the same institution. He has also undergone advanced training in endoscopic sinus surgery, head and neck oncology, and cochlear implantation surgery at renowned institutions in India and abroad.
Dr. Atul Mittal currently works as a Consultant - ENT at Fortis Memorial Research Institute (FMRI), Gurgaon, India. He has also worked as a consultant at other prestigious institutions such as AIIMS (All India Institute of Medical Sciences), Delhi, and Medanta - The Medicity, Gurgaon. He has numerous publications in peer-reviewed journals and has presented his work at various national and international conferences.
Dr. Atul Mittal is known for his patient-centric approach and is committed to providing high-quality, evidence-based care to his patients. He believes in staying up-to-date with the latest developments and advancements in the field of ENT and is an active member of various professional organizations. He has also received several awards and recognition for his contributions to the field of ENT.
Here are some of the benefits of sinus surgery:
Relief of sinus symptoms, such as facial pain, headache, congestion, and postnasal drip
Improved sense of smell and taste
Reduced risk of sinus infections
Improved sleep quality
Increased energy levels
Senior Director - Ent
Consults at: Max Healthcare Saket
Dr. Sanjay Sachdeva is a highly skilled ENT/otorhinolaryngologist with over 29 years of experience in the field.
He obtained his MBBS and MS degree in ENT from the prestigious Maulana Azad Medical College in Delhi, India.
Dr. Sachdeva is known for his expertise in the diagnosis and treatment of a wide range of ear, nose, and throat disorders.
He is particularly skilled in the management of chronic sinusitis, snoring, sleep Apnea, and hearing loss.
He is also an expert in performing surgeries related to the ear, nose, and throat, including endoscopic sinus surgery, septoplasty, tonsillectomy, and adenoidectomy.
Dr. Sachdeva is a member of various professional organisations, including the Association of Otolaryngologists of India and the Indian Medical Association. He is also associated with several hospitals and clinics in Delhi, where he provides expert ENT care to his patients.
Dr. Sanjay Sachdeva is a highly skilled and experienced ENT/otorhinolaryngologist with a deep commitment to patient care.
Here are some of the reasons why you may need sinus surgery:
Chronic sinusitis: This is a condition in which the sinuses are inflamed and blocked for more than 12 weeks.
Nasal polyps: These are non-cancerous growths that can form in the sinuses.
Allergic rhinitis: This is a condition in which the sinuses are inflamed due to allergies.
Obstructive sleep apnea: This is a condition in which breathing is interrupted during sleep.
Executive Consultant - Ent
Consults at: Jaypee Hospital
A renowned ENT, head and neck surgeon with more than 9 years of expertise, Dr. Vikram M. Bhardwaj. FESS (Sinus Surgery), Skull Base Surgery, Thyroid Surgery, Management of Thyroid Cancer, and Head and Neck Oncosurgery are among his main interests.
He is a member of the American Thyroid Association, the Foundation for Head and Neck Oncology, the Association of Otolaryngologists of India (AOI), and the Facial Reconstructive and Cosmetic Surgery Society of India (FRCSI) (FHNO).
The University of Miami in Florida, USA, awarded Dr. Vikram a fellowship in otolaryngology, head and neck oncology, and surgery (FHNS) as well as a hands-on short-term fellowship in rhinology and endoscopic skull base surgery.
Dr. Vikram Bhardwaj has extensive experience in handling routine and complicated ENT, head and neck patients. Dr. Bhardwaj is into performing routine and advanced surgical procedures.
In peer-reviewed journals, he has had a number of research and scientific papers published.
Specialties:
Mastoid SX Microvascular Free Flap Reconstruction Thyroid Cancer, Follow-Up Care Voice Rehabilitation, Phonosurgery Functional Endoscopic Sinus Surgery - FESS Microscopic Ear Surgery- Tympanoplasty
Consultant - Otorhinolaryngology, Head And Neck And Cranial Base Surgery, Ear, Nose And Throat
Consults at: Manipal Hospital, New Delhi
Dr. Ashish Vashishth is a well known ENT with experience of 9 years. His area of expertise covers Neurotology and Otology, Cochlear and Brainstem Implants.
He regularly participates in conferences and meetings and presents papers and clinical data in them. In many conferences he has been invited as faculty.
Areas of interest:
Surgical solutions for hearing loss including state of the art cochlear implantation in children, adults, and geriatric population
Endoscopic sinus surgery for chronic sinusitis, nasal polyps, and nasal and paranasal sinus tumours
Endoscopic and open airway reconstructive surgery in paediatric and adult patients
Endoscopic surgical treatment of salivary gland disorders including salivary ductal stones
Trans nasal and trans-temporal management of cranial base tumours and cancers
Management of vertigo and tinnitus using surgical and non-surgical solutions
Sr. Consultant And Hod - Dept. Of Ent And Head & Neck Surgery
Consults at: MARENGO ASIA HOSPITAL, FARIDABAD
Dr. Gupta is a highly respected ENT specialist practicing at QRG Central Hospital & Research Centre, Faridabad.
With more than 16 years of experience in the field, he has gained expertise in a range of ENT treatments, including oral cancer treatment and cochlear implant.
He received his MBBS degree from Sri Krishna Medical College in 2005 and his MS in ENT from Patna Medical College and Hospital in 2009.
Specialty Interests:
Stapes Surgery
Cochlear Implant Surgery
Head & Neck Cancer Surgery
CSF Rhinorrhea Surgery
Endoscopic Sinus Surgery
Obstructive Sleep Apnea Surgery
Conclusion
Sinus surgery emerges as a transformative solution for individuals grappling with sinus-related discomfort and impediments to their quality of life. Through the expertise of accomplished ENT specialists like Dr. Atul Mittal, Dr. Sanjay Sachdeva, Dr. Vikram Bhardwaj, Dr. Ashish Vashishth, and Dr. Anand Gupta, sinus surgery becomes a beacon of hope. These seasoned professionals bring years of experience and a commitment to patient-centric care, ensuring the alleviation of sinus symptoms and a restoration of overall well-being. From chronic sinusitis to nasal polyps and obstructive sleep apnea, sinus surgery offers relief and an improved quality of life for those seeking comprehensive ENT care.