Best Scoliosis Treatment Hospitals In India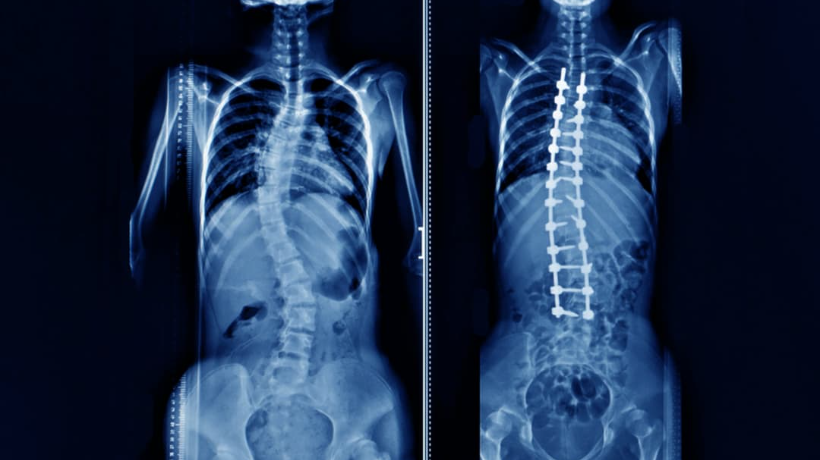 Scoliosis is a spine-related curvature that occurs during the growth of spurt and just before puberty. Scoliosis can take a bad curve due to
cerebral palsy
, and muscular dystrophy, the reasons for which are unknown. Most of the cases are mild, with a few known symptoms. The complications become prominent as the children grow. Sometimes there is a requirement for surgery, at other times the brace works like a miracle for the cause.
Book free consulting session with HealthTrip expert
The
treatment of Scoliosis
is not easy as it is related to the spine which is the most critical bone sequence of the body. The condition of a Scoliosis prone patient ranges from good to fair. It depends upon how early the problem has been diagnosed and treated safely.
Scoliosis can develop into four states or kinds that depend upon an age group and progresses through all, almost the same:
Congenital Scoliosis
Neuromuscular Scoliosis
Adolescence Idiopathic Scoliosis
Adult Denovo Scoliosis
Scoliosis Surgery
The anterior approach allows an additional segment motion which shares the load of the main affected segments of the spine The recovery time is less than 4 weeks
The surgery should stop the spine curve
Scoliosis can affect the Heart and Lungs. Damage occurs when the spine curvature is 70 degrees. A curve of 100 degrees can cause severe damage to the position of the Heart and Lungs.
Surgery can prevent other future trauma of spine pains and arthritis.
Scoliosis Care Management -Post Surgery
The patients can walk after 2 or 3 days after surgery and if they are okay then the patient is discharged after 6 -7 days
The more immobile the spine is kept, the better the spine will fuse after surgery
Bending and lifting are also discouraged
The patient needs to be monitored continuously for 2-3 years with X-rays
Once the bone is fused, it becomes normal
The patients are asked for activity after a thoracic fusion, between the upper and the lower thoracic and lumbar spine.
Female patients can deliver babies after the scoliosis fusion.
Various types of Scoliosis Surgeries are available in India, which is as on the age and the actual medical condition, the spine of the patient
Anterior -Posterior approach
Frontal Approach
Thoracoscopic Surgery
Thoracic Plasty
Osteotomies
Flatback Surgery
Kyphosis Surgery
Partial or Complete Vertebra Remove
Vertebral Column Resection
Indian doctors are well known for their extraordinary achievements in the field of Scoliosis surgeries in the world.
Scoliosis can be treated in a non-surgical method which depends on the curve and progression of the condition. It includes a proper fitness routine, brace, and a few sittings with your doctor to analyze the curvature.
Symptoms of Scoliosis Treatment depend upon the age and the medical condition of the patient. The most common ones are:
Uneven shoulders and blades
Uneven Hips
S or C-shaped spine posture
Unequal distance between arms and the body sphere
Ribs that stick out in one area need treatment
Uneven waist fold since birth but discovered now
We suggest you the 7 Best Scoliosis Treatment Hospitals in India
1. Kedar Ortho Hospital

Kedar Ortho Hospital, Porur Chennai is for Bone, Joint, and Spine treatment and surgery. The 50-bed hospital has all the modern amenities to remove your Ortho or Scoliosis issues. Kedar Ortho is a dedicated accident and trauma care center. The hospital specializes in Arthroscopy, Tetraplegics, Paraplegics, Pediatric Orthology, and Oncology. The hospital owns stare of the art technology for top-class scoliosis and back-related surgery platform.
Address: Kedar Hospital Mugalivakkam Main Road, Porur, Chennai - 600 125
Phone : 044 2252 3407 / 2252 3445
3. Lotus Multispeciality Healthcare, Bangalore
The hospital inpatient care is cost-effective and comfort for patients from international destinations. The hospital specializes in non-communicable diseases and digital clarity for all bone-related and scoliosis issues. The hospital offers specialized solutions for a full spectrum of orthopedic disorders, treatment, surgery, and diagnostics including pediatric upper appendage, lower appendage, and spine conditions.
Address: #11/12, Jananakshi Arcade, opposite Sri Jananakshi school, RR Nagar, Bengaluru, Karnataka 560098
Phone: 080 2979 3922
3. Columbia Asia Hospital, Bangalore
The hospital has many branches in India and is well known for patient care and cure success. The hospital offers Shoulder Surgeries, revision knee and hip replacement surgeries, disc surgery, hematoma, and spinal surgeries for a scoliosis recovery plan.
Address 26/4, Brigade Gateway, Beside Metro, Malleswaram West, Bangalore - 560 055
Phone: +91 80 6165 6262
4. Columbia India Hospital, Palam Vihar Delhi
The hospital is for advanced surgery. The hospital offers a full range of Scoliosis treatments through the fusion of joints, osteomyelitis, congenital hip dysplasia, juvenile metabolic bone disorders, and even more.
Address: Ansal Plaza Near Gol Chakkar, Block F, Palam Vihar, Gurugram, Haryana 122017
Phone: 0124 616 5666
5. W Pratiksha Hospital, Gurgaon
The hospital offers space, bedside ultra-modern monitoring systems, and has a good 25 years of record for treating orthopedic patients.
The flagship hospital of Pratiksha Group, offers keyhole surgery for hip, shoulders adjustment, subacromial decompression, arthroscopic rotator cup repair, sue implants, stem cells rehabilitation, meniscal transplant, and more.
Address: Golf Course Ext Rd, Sushant Lok-II, Shushant Lok 2, Sector 56, Gurugram, Haryana 122011
Phone: 0124 413 1091
6. Hinduja Hospital ,Khar
Hinduja hospital is a multi-specialty hospital in Mumbai with advanced treatment and medical facilities. Automated with 26-bed ICU
Hinduja hospital is the best hospital for spine scoliosis and orthopedic treatment and surgeries. The hospital offers complex joint replacement, and cardiac and keyhole surgeries.
The hospital has an effective non-invasive treatment plan for complex bone and spine problems. The hospital offers backup rehabilitation.
Address: Marvela, 724, 11th Rd, Khar, Khar West, Mumbai, Maharashtra 400052
Phone: 022 6174 6180
7. Apollo Gleneagles Hospital, Kolkata
Apollo offers the best doctors and spine treatment consultations from all over the country, equipped with all modern surgical facilities and automation.
Apollo hospitals are the best spine surgery hospital in the country. It offers 3rd generation spinal implants in India, musculoskeletal impairments, peripheral nerve disorder treatment, sacroiliac joint dysfunction, scoliosis, metal alloys implant for crippling bones deformity, and more.
Address:156, Famous Cine Labs, Behind Everest Building, Tardeo Mumbai, Maharashtra – 400034
Phone: 022 4332 4500