Best Hospitals for Skin Lightening Treatment in India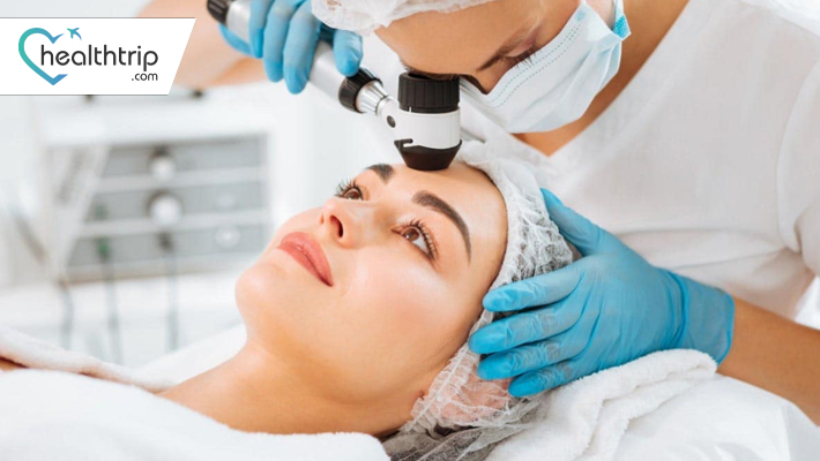 Introduction
Discover the pinnacle of skincare at the best hospitals for skin-lightening treatment. Elevate your glow with cutting-edge procedures, tailored to unveil your radiant complexion. Our curated list features top-notch medical facilities, renowned for their expertise in advanced dermatological solutions. Trust in the hands of experienced professionals dedicated to enhancing your beauty and confidence. Uncover a world of transformative treatments, personalized care, and exceptional results. Your journey to luminous skin begins with the premier establishments highlighted in this exclusive guide. Embrace the epitome of skincare excellence and step into a brighter, more radiant you.

Book free consulting session with HealthTrip expert
Mini Sea Shore Road, Juhu Nagar, Sector 10A, Vashi, Navi Mumbai, Maharashtra 400703, India
Fortis Hiranandani Hospital, established in 2007, is a 150-bed tertiary care hospital covering 120,000 sq. ft.
It offers comprehensive medical care and a compassionate environment, with a dedicated emergency and casualty department providing 24/7 critical care services.
The hospital is equipped with state-of-the-art 4 major operation theatres and 1 minor OT and is staffed by experienced doctors and medical staff.
The hospital is proud to be the first in Navi Mumbai to be accredited by the National Accreditation Board of Hospitals (NABH).
Mumbai, Maharashtra, India, India
Apollo Hospitals, Navi Mumbai is one of the most advanced Multi-Specialty Tertiary Care hospitals in Maharashtra.
The hospital offers comprehensive and integrated super specialty services under one roof.
Apollo Hospitals at Navi Mumbai has put together a team of renowned expert consultants to provide people easy accessibility to advanced technologies for precise diagnosis and treatment.
The facility is accredited by Joint Commission International (JCI) and National Accreditation Board for Hospitals and Healthcare Providers (NABH).
It also provides advanced personalized health check programs which is tailor made to individuals lifestyle requirements.
Clinical Excellence - Apollo Hospitals has pioneered Clinical Excellence in India and it is one of the Group's proudest legacies.
The unit boasts renowned consultants and the focus is on high-quality patient experience in all aspects.
It thrives to deliver clinical outcomes comparable to the very best in the world.
Sector 51, Gurugram, Haryana 122001, India
Artemis Hospital, established in 2007, spread across 9 acres, is a 400-plus-bed; state-of-the-art multi-specialty hospital located in Gurgaon, India.
Artemis Hospital is the first JCI and NABH-accredited hospital in Gurgaon.
Designed as one of the most advanced in India, Artemis provides a depth of expertise in the spectrum of advanced medical & surgical interventions, comprehensive mix of inpatient and outpatient services.
Artemis has put modern technology in the hands of renowned from across the country and abroad to set new standards in healthcare.
The medical practices and procedures followed in the hospital are research-oriented and benchmarked against the best in the world.
Top-notch services, in a warm, open-centric environment, clubbed with affordability, have made us one of the most revered hospitals in the country.
Artemis Hospital offers a variety of skin-lightening treatments, including:
Chemical peels: Chemical peels use a mild acid solution to remove the top layer of the skin, revealing the lighter, brighter skin underneath. Chemical peels can be used to treat a variety of skin conditions, including hyperpigmentation, acne scars, and fine lines and wrinkles.
Laser skin resurfacing: Laser skin resurfacing uses a laser beam to remove the top layer of the skin. This can be used to treat hyperpigmentation, acne scars, and deep wrinkles.
Sector - 44, Opposite HUDA City Centre Gurgaon, Haryana - 122002, India, India
Fortis Memorial Research Institute in Gurgaon has a team of experienced dermatologists and cosmetic specialists who can provide expert guidance and treatments for skin lightening.
Fortis Memorial Research Institute (FMRI), Gurgaon, is a multi-super specialty, quaternary care hospital with an enviable international faculty, reputed clinicians, including super-sub-specialists and specialty nurses, supported by cutting-edge technology.
A premium, referral hospital, it endeavors to be the 'Mecca of Healthcare' for Asia Pacific and beyond.
Set on a spacious 11-acre campus with 1000 beds, this 'Next Generation Hospital' is built on the foundation of 'Trust' and rests on the four strong pillars Talent, Technology, Infrastructure and Service.
Fortis Hospital, Gurgaon has undergone a thorough on-site review of the quality and safety of care being provided and is committed to continuously meeting rigorous international standards.