Top Hematologists for Aplastic Anemia Treatment in India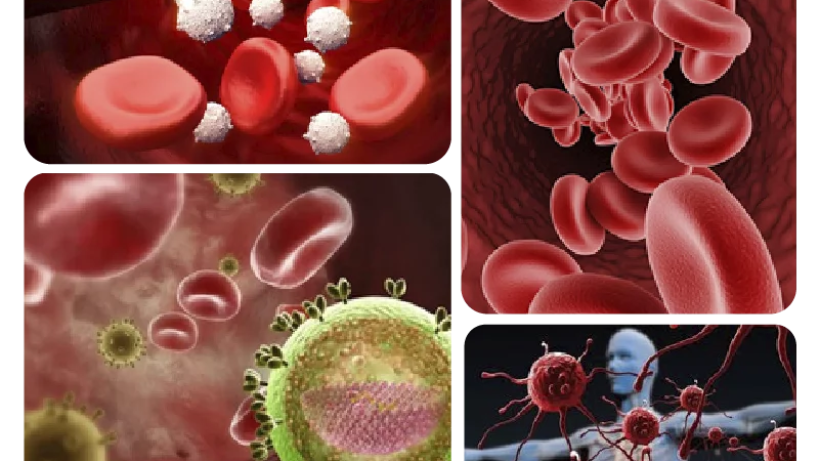 Introduction
When it comes to treating aplastic anemia—a rare and serious blood disorder—finding the right hematologist can make all the difference in your journey towards recovery. India is home to some of the finest hematologists who specialize in diagnosing and managing complex hematological conditions. In this blog, we introduce you to four distinguished hematologists in India who are recognized for their expertise in aplastic anemia treatment and other blood-related disorders. Whether you or a loved one are facing aplastic anemia or any hematological challenge, these specialists are here to provide the highest quality of care.
Book free consulting session with HealthTrip expert
A. Aplastic Anemia Overview:
Aplastic anemia, a rare but serious blood disorder, occurs when the bone marrow fails to produce enough blood cells, including red blood cells, white blood cells, and platelets. This deficiency can lead to fatigue, increased risk of infections, and uncontrolled bleeding.
1. Causes:
The condition may be acquired or inherited. Acquired aplastic anemia is often idiopathic, with no clear cause, but can be triggered by exposure to certain medications, toxins, or infections. Inherited cases are linked to genetic factors.
2. Symptoms:
Persistent fatigue
Frequent infections
Easy bruising or bleeding
Shortness of breath
Rapid or irregular heart rate
3. Diagnosis:
Aplastic anemia is diagnosed through blood tests, bone marrow biopsy, and other diagnostic measures. It's crucial to rule out other potential causes of blood cell deficiencies.
4. Treatment Options:
Immunosuppressive Therapy: Medications suppress the immune system to prevent it from attacking the bone marrow.
Bone Marrow Transplant: In severe cases, a transplant from a compatible donor may be recommended.
Supportive Care: Blood transfusions, antibiotics, and other supportive measures help manage symptoms and complications.
5. Prognosis:
Prognosis varies, with some cases responding well to treatment while others may require ongoing care. Regular medical monitoring is essential to manage the condition effectively.
6. Lifestyle Considerations:
Patients often need to take precautions to avoid infections and bleeding, including practicing good hygiene and avoiding certain activities that carry a higher risk of injury.
Aplastic anemia necessitates a comprehensive, individualized approach to treatment. With advancements in medical care, many individuals with aplastic anemia lead fulfilling lives, emphasizing the importance of early diagnosis and expert management. If you suspect aplastic anemia symptoms, seeking prompt medical attention is crucial for timely intervention and improved outcomes.
B. Top Doctors
Director & Senior Consultant - Deptt. Of Bone Marrow Transplant
Consults at :
Dr. Dharma Choudhary is a well-known bone marrow transplant (BMT) specialist in India.
He is currently associated with BLK Super Speciality Hospital in New Delhi as the Director of the Department of Hematology and Bone Marrow Transplant.
Dr. Choudhary has more than 20 years of experience in the field of hematology and BMT.
He completed his medical education from the prestigious All India Institute of Medical Sciences (AIIMS), New Delhi.
He then pursued his higher education in hematology and BMT from some of the most reputed institutions in the world, including the University of Minnesota and the Fred Hutchinson Cancer Research Center in Seattle, USA.
Dr. Choudhary's expertise lies in the treatment of various blood disorders such as leukemia, lymphoma, multiple myeloma, aplastic anemia, thalassemia, and sickle cell anemia.
He specializes in performing both autologous and allogeneic bone marrow transplants and has successfully performed more than 1,500 BMT procedures in his career.
Apart from his clinical work, Dr. Choudhary is also actively involved in research and has published several research papers in national and international journals.
He is a member of several prestigious medical societies, including the American Society of Hematology and the European Society for Blood and Marrow Transplantation.
Dr. Dharma Choudhary is highly respected in the medical community and is known for his compassionate and patient-centric approach.
His vast experience and expertise make him one of the most sought-after BMT specialists in the country.
Senior Consultant - Medical And Haemato Oncology , Cancer Institute
Consults at :
Dr. Neha Rastogi has been trained in various premiere Institutes of India and abroad like Sir Gangaram Hospital (Delhi), BJ Wadia Hospital for children (Mumbai) and Vancouver General Hospital (Canada) where she learned the advances in Pediatric Hematology, Oncology, Immunology and Bone marrow transplantation.
She is trained in diagnosing and treating all kinds of anemia, thalassemia, hemophilia, platelet disorders, blood cancers (leukemia) and solid tumors.
She brings along her expertise in diagnosing and treating various primary immunodeficiency disorders.
She also has a rich experience of performing Hematopoietic stem cell (Bone marrow) transplantation of children and young adults especially with half-matched (haploidentical) and unrelated donors.
She has a keen interest in cellular and immune therapy, which she thinks will change the face of oncology and transplantation in future.
She has authored a number of publications, and has been actively involved in various seminars, workshops and conferences.
Specialization and Expertise
Hematopoietic Stem Cell Transplantation
Pediatric Hematology and Oncology
Primary Immunodeficiency Disorders
Consultant – Pediatric Hematologist & Oncologist
Consults at :
Asian Institute of Medical Sciences
Dr. Arushi Agarwal is a highly qualified and experienced Consultant Obstetrician and Gynaecologist at AIMS Hospital in Delhi, India.
She completed her MBBS and MS in Obstetrics and Gynaecology from the prestigious Maulana Azad Medical College, Delhi.
Dr. Agarwal is a skilled surgeon and has expertise in performing a wide range of gynaecological surgeries including laparoscopic and hysteroscopic procedures.
She is also trained in managing high-risk pregnancies, infertility, and menstrual disorders.
Dr. Agarwal is known for her compassionate and patient-centric approach towards her patients.
She keeps herself updated with the latest advancements in her field and believes in providing evidence-based medical care.
She is a member of various prestigious medical societies such as the Federation of Obstetric and Gynaecological Societies of India (FOGSI) and the Delhi Medical Council (DMC).
Specialty Interest:
Anemias- Nutritional (iron deficiency, megaloblastic), Immune mediated (autoimmune), Aplastic, Sickle cell
Platelet disorders- ITP, TTP, Platelet function defects
Thalassemias and hemoglobinopathies
Leukemia- ALL, AML, CML
Lymphoma- Hodgkin, Non-hodgki
Consultant - Hematologist , Hemato - Oncologist And Bmt
Consults at :

Dr. Punit Jain, is a Consultant Hematologist, Hemato-Oncologist & Bone Marrow Transplant (BMT) Physician at Apollo Hospitals, Navi Mumbai.
His areas of interest lie in managing all types of blood related disorders. These include several bleeding disorders like hemophilia's (factor deficiencies), von Willebrand disease, thrombophilia's (inherent ability to excessively clot), refractory anemias, thrombocytopenia's, aplastic anemias, myelodysplasias, myeloproliferative disorders like polycythemias, essential thrombocytosis and myelofibrosis.
Dr. Jain has special interest in treating blood malignancies like leukemias, multiple myelomas and lymphomas.
In addition, his passion lies in conducting autologous and allogeneic bone marrow transplants in several diseases like thalassemia, aplastic anemias, multiple myelomas, immunodeficiency disorders and several leukemias/lymphomas.
Dr. Punit Jain has several publications, posters, abstracts at several national and international conferences to his credit.
He is also a recipient of 'ASH Abstract achievement' award on retrospective analysis on 550 adult patients with acute lymphoblastic leukemia, at the annual American society of hematology conference in 2015. The study has been recently accepted in the Journal of Global Oncology.
Dr. Punit Jain holds the membership of the following associations/societies:
· Association of Physicians of India (APICON)
· Indian Medical Association (IMA)
· Indian society of Hematology and Transfusion Medicine (ISHBT)
· Mumbai Hematology Group (MHG)
Services
Consults at :
Dr. Subhaprakash Sanyal is a Senior Consultant Haematologist, Hemato-Oncologist & Bone Marrow Transplant Physician at Fortis Hospital, Mulund, with over 15 years of experience.
He specializes in diagnosing and treating hematological diseases, including hematological malignancies (acute leukemias, chronic leukemias, myeloma, and lymphomas) and Bone Marrow Failure syndromes (Aplastic Anaemia and Myelodysplastic syndrome).
Expertise in managing Haemoglobinopathies like Thalassemia and Sickle Cell Anaemia, including prenatal diagnoses and genetic counseling.
Dr. Sanyal has a keen interest in Obstetrics Haematology and Thrombosis disorders.
He initiated the Bone Marrow Transplant program at Fortis Hospital, Mulund, in August 2014 and has successfully performed over 90+ cases.
Dr. Sanyal heads the FIBD (Fortis Institute of Blood Disorders) comprising a team of Haematologists, infectious diseases specialists, transfusion medicine experts, and dedicated nursing staff.
He actively assists colleagues in investigating causes and managing anemias, thrombocytopenia, and pancytopenia.
Coauthored papers and journals on various blood-related conditions and participates in CMEs and seminars to expand his expertise.
Dr. Sanyal believes in sharing knowledge by lecturing medical students.
Areas of Expertise: Bone Marrow Transplants, Bone Marrow Harvesting, Bone marrow failure syndromes, specialized laboratory procedures, and managing critically ill ICU patients, including obstetric hematology.
Education: MBBS from Medical College, Calcutta, 1999; DM in Clinical Haematology from King Edward Memorial Hospital and Seth Gordhandas Sunderdas Medical College, 2010.
Experience: Fellowship at Vancouver General Hospital, BC Cancer Agency, Vancouver, Canada, specializing in Peripheral Blood Stem Cell Transplants, Autograft, Related, and Unrelated Allogenic transplant, and Umbilical Cord Transplant.
Certified Fellow in Lymphoma at the BC Cancer Agency, Vancouver, Canada, with experience in managing various indolent and aggressive lymphomas.
Honors and Awards: Nominated for the Best Resident Award 2010 of the Seth G.S. Medical College and KEM Hospital, Mumbai.