Top Gynecologists for PCOS Treatment in India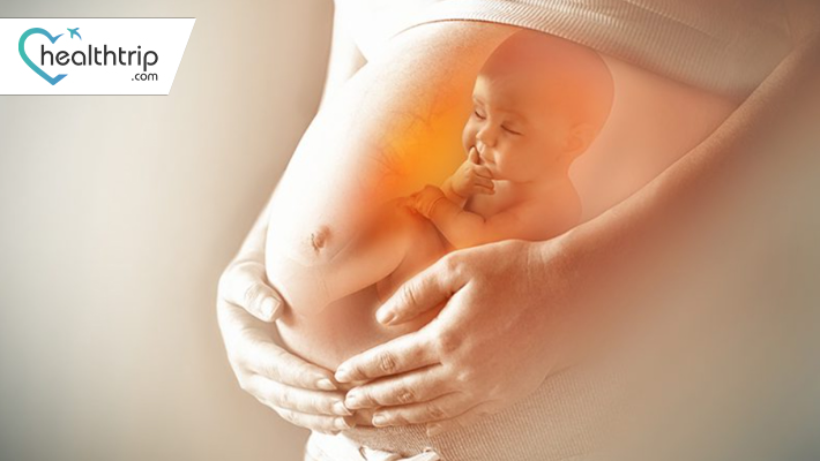 Introduction
Polycystic Ovary Syndrome (PCOS) is a common hormonal disorder that affects millions of women worldwide. It can lead to a range of symptoms, including irregular periods, ovarian cysts, hormonal imbalances, and fertility issues. Fortunately, there are dedicated medical specialists who specialize in diagnosing and treating PCOS, helping patients manage their symptoms and improve their quality of life. In this introduction, we'll introduce you to a PCOS treatment specialist who is experienced in addressing the unique needs of individuals with PCOS.
Book free consulting session with HealthTrip expert
A. Here are some PCOS treatment specialists
Director & Head - Obstetrics And Gynecology
Consults at :
Dr.Anjana Singh is a renowned medical doctor specializing in Obstetrics and Gynaecology in Noida, India..
She is currently practicing at Fortis Hospital, in Noida.
Dr. Anjana has a vast experience of 30+ years in the field of offering fertility treatments.
She has experience managing high-risk pregnancies and cases involving repeated abortions.
Additionally, she provides care for ovarian cysts, preeclampsia, uterine prolapse, vaginal rejuvenation, menstrual disorders, and infertility.
Dr. Anjana is skilled in performing the Dilation and Curettage Procedure, Copper T Insertion Procedure, and regular vaginal deliveries.
She was recognized as Noida's "Best Gynaecologist" and received the award.
The physician belongs to both AOGD and the Federation of Obstetric and Gynecological Societies of India (FOGSI).


Area of interest
IUI - Intrauterine Insemination
Ovulation Induction Procedure
Ovarian Drilling (Multi Perforation)
Urethral Valves
Colposcopy
Ovarian Cyst Removal
Pelvic Surgery
Pelvic Reconstructive Surgery
Robotic Female Surgery or
Consultant - Obstetrics & Gynaecology
Consults at :
Fortis Hiranandani Hospital Vashi, Navi Mumbai
Dr. Neha Karve is a dedicated Attending Consultant in Obstetrics and Gynaecology at Fortis Hiranandani Hospital, Vashi, Navi Mumbai.
With a decade of experience as a Gynaecologist, Dr. Karve has positively impacted the lives of numerous patients.
She holds the prestigious qualification of DNB (Diplomate of National Board) in Obstetrics & Gynecology, showcasing her expertise in the field.
Dr. Karve's affiliation with Fortis Hiranandani Hospital - Vashi further underscores her commitment to providing exceptional healthcare.
Her educational journey includes the completion of MBBS-DNB (Obs. & Gyn.) from Pune, highlighting her strong foundation in obstetrics and gynaecology.
Dr. Karve's skills extend to laparoscopic surgery, where she has received specialized training. Her surgical expertise covers procedures such as surgeries for abnormal uterine bleeding, hysterectomy, hysteroscopy, and fibroid surgeries.
She offers a comprehensive range of treatments, from Unilateral Salpingo-Oophorectomy to Fertility Treatment, addressing diverse gynaecological concerns.
Dr. Karve is well-versed in performing procedures like D&C (Dilation and Curettage), Cosmetic labiaplasty, Hymenoplasty, Labiaplasty, and more.
Her expertise extends to Fertility Conserving Procedures and managing Complicated Pregnancies, showcasing her ability to handle various aspects of women's health.


Area of interest
Laparoscopy
Diagnostic Hysteroscopy
Open Hysterectomy
Open Fibroid Removal Surgery
Female Genital Procedures
PCOD/PCOS
Tubal Ligation Reversal
Laparoscopic Hysterectomy
Open Ovarian Cyst Surgery
Senior Consultant- Ivf, Gynaecology And Obstetrics
Consults at :
Dr. Reena Gupta is an In vitro fertilization specialist with over 16 years of medical experience and has dedicated the last six years to the field of infertility.
She completed her MBBS and MS (Obstetrics and Gynecology) degrees in Delhi. Later, she was selected as an FNB in reproductive medicine.
She completed her FNB at Nova IVI Fertility, Ahmedabad, under the direction of some experienced fertility specialists like Dr. Manish Banker and Dr. Sandeep Shah. She is currently working as a Senior Consultant at Baby Science IVF Clinic, Delhi. As an IVF specialist, She knows treating all types of infertility patients, like male infertility, recurrent miscarriages, and recurrent implantation failures requiring ERA, PGT, etc.
She is familiar with all IVF management procedures, including hysteroscopy, testicular biopsy, etc.
With a success rate of 67% in IVF cycles with the patient's own gametes and 75% with donor eggs, Dr. Gupta is one of the most sought-after IVF experts in Delhi.
Her interest areas include PCOS, recurrent implantation failure and male infertility treatment. She believes in providing patient-specific treatment based on Evidence Based Medicine (EBM) and globally accepted protocols.


Specialization:
Infertility Management
Male Infertility
Treatments:
Frozen Embryo Transfer (FET)
TOT and TVT
Hyperprolactinemia
Preimplantation Genetic Diagnosis - PGD
Therapeutic Donor Insemination
Ovulation Induction
LEEP - Loop Electrosurgical Excision Procedure
Polypectomy
Anal Sphincteroplasty
ICSI
PCOS
Hirsutism
Ovarian Tissue Freezing
Myomectomy
Oocyte Cryopreservation
Intracytoplasmic Sperm Injection
Laparoscopic Gynecological Surgery
Egg Freezing
Cervical polyp removal
Tubal Embryo Transfer (TET)
GIFT and ZIFT
Sr. Fertility Consultant
Consults at :
Dr. Poonam Mishra is Sr. Fertility Consultant at BabyScience IVF Clinics, Delhi.
She has completed her M.B.B.S. with Gold Medal from Mahatma Gandhi Institute of Medical Science and MD from Lady Hardinge Medical College & Associated Sucheta Kriplani Hospital University of Delhi.
She also has fellowship in Reproductive Medicine (FNB) from Sri Ganga Ram Hospital, New Delhi.
She has many achievements and awards in the field of OBGY.
She has many publications and presentations to her credit.


Membership:
Indian Fertility Society-IFS
ISAR
Treatments:

Hyperprolactinemia
Preimplantation Genetic Diagnosis - PGD
Therapeutic Donor Insemination
Ovulation Induction
LEEP - Loop Electrosurgical Excision Procedure
Polypectomy
Anal Sphincteroplasty
ICSI
PCOS
Hirsutism
Ovarian Tissue Freezing
Myomectomy
Oocyte Cryopreservation
Intracytoplasmic Sperm Injection
Laparoscopic Gynecological Surgery
Egg Freezing
Consults at :
Expertise in Laparoscopic Surgery, Robotic Surgery, high Risk Obstetrics Dr Preeti Rastogi has more than 20 years of experience in Obstetrics and Gynaecology.
She has been trained in the UK. Dr Preeti has been associated with Singleton Hospital, Swansea, UK, University Hospital of Wales, Cardiff, UK. She has worked in the UK for more than 10 years.
She has done fellowship in Minimal Access Surgery, Urogynaecology and High Risk Obstetrics from UK.
Dr. Preeti has vast experience in Laparoscopic Surgeries, pelvic floor disorders, gynecological problems like fibroids, menstrual disorders, incontinence and adolescent problems.
She specializes in laparoscopic surgeries such as hysterectomy, myomectomy and ovarian cystectomy. She is trained in Robotic Hysterectomy.
She has an expertise in managing high risk pregnancies like PET, diabetes in pregnancies, twin pregnancy, and medical disorders in pregnancy.
She is a strong promotor of normal vaginal delivery and works continuously with patients throughout pregnancy to achieve this.
She is faculty of North Zone AICC and is actively involved in teaching and training. She is a member of RCOG, ACOG, and British society of Urogynaecology. She has several national and international publications to her name.
Dr. Preeti has keen interest in teaching next generation and believe in continuous improvement led by research and evidence based clinical care for her patient. With excellent communication skills, she is able to build rapport with patients and colleagues.
Specialty Interests:
High-risk pregnancies (pregnancies that are complicated by current or past events that may compromise the safety of mother and child unless properly handled).
Laparoscopic Gynaecological Surgeries for Ectopic pregnancy, Ovarian cysts, fibroid uterus & endometriosis and Laparoscopic Hysterectomy.
Hysteroscopy Surgeries for evaluation and treatment of uterine polyps, recurrent abortions, postmenopausal bleeding PV, menstrual disorders and correction of developmental disorders of the uterus(Uterine septa) and hysteroscopic myomectomy
Evaluation and management of a couple with infertility.
Screening for gynecological cancers and management of abnormal pap smears / Colposcopy.
Vaginal/laparoscopic procedures for prolapse uterus
Pelvic reconstructive surgeries, vaginal myomectomy, surgeries for incontinence