Best Hospitals for Erectile Dysfunction Treatment in India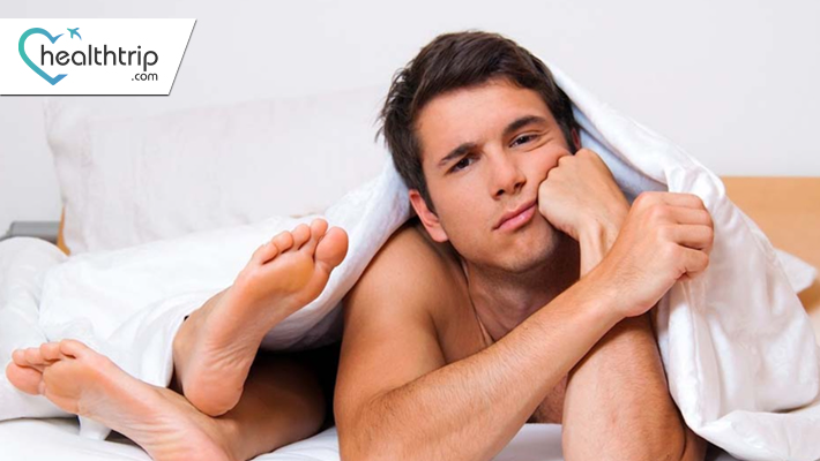 Introduction

Erectile dysfunction (ED) is a common medical condition that affects many men, and seeking treatment for it is a crucial step towards regaining one's quality of life and confidence. India has emerged as a global hub for medical tourism, offering world-class healthcare services at affordable prices. According to HealthTrip, an online medical information platform, here are the top hospitals in India for erectile dysfunction treatment:
Book free consulting session with HealthTrip expert
Understanding Erectile Dysfunction:
Erectile Dysfunction, often referred to as impotence, is characterized by the consistent inability to achieve or maintain an erection sufficient for sexual intercourse. It can stem from a myriad of factors, including psychological, physiological, or a combination of both. Common causes include age, cardiovascular issues, diabetes, hormonal imbalance, stress, anxiety, and lifestyle factors such as smoking and excessive alcohol consumption.
1. Max Healthcare

Max Healthcare is a prominent healthcare provider known for its state-of-the-art facilities and highly skilled medical professionals.
They offer comprehensive treatments for erectile dysfunction, including medication, psychotherapy, and surgical options when necessary.
With a commitment to patient-centric care, Max Healthcare strives to ensure the best possible outcomes for its patients.


About The Hospital
Fortis Memorial Research Institute (FMRI), Gurgaon, is a multi-super specialty, quaternary care hospital with an enviable international faculty, and reputed clinicians, including super-sub-specialists and specialty nurses, supported by cutting-edge technology.
A premium, referral hospital, it endeavors to be the 'Mecca of Healthcare' for Asia Pacific and beyond.
Set on a spacious 11-acre campus with 1000 beds, this 'Next Generation Hospital' is built on the foundation of 'Trust' and rests on the four strong pillars Talent, Technology, Infrastructure, and Service.
Fortis Hospital, Gurgaon has undergone a thorough on-site review of the quality and safety of care being provided and is committed to continuously meeting rigorous international standards.
Unmatched in the fields of Neurosciences, Oncology, Renal Sciences, Orthopedics, Cardiac Sciences, and Obstetrics And Gynecology, Fortis Hospital, Gurugram has cemented its position as one of the top hospitals in Gurgaon leveraging advanced technology and top clinicians to deliver the very best in healthcare.
Fortis Memorial Research Institute is a flagship hospital of Fortis Healthcare, one of the top healthcare providers in the country.
Indraprastha Apollo Hospitals, New Delhi is a multi-specialty tertiary acute care hospital with 710 beds and one of the most sought-after destinations in Asia for healthcare.
Indraprastha Apollo Hospital is a leading healthcare institution in India known for its excellence in urology and sexual medicine.
They offer a wide range of treatment options for erectile dysfunction, including cutting-edge therapies and surgeries.
The hospital is equipped with modern diagnostic and treatment facilities to provide patients with the best possible care.
About The Hospital
Medanta's massive 2.1 million sq. ft. campus provides 1,600+ beds and houses facilities for over 22+ super-specialties, all under one roof.
Each floor is dedicated to specialization to ensure that they function as independent hospitals within a hospital and yet have the comfort of collaborating on complex cases.
Patients are provided with multiple options for treatment, the most suitable of which is arrived at through a cross-function, cross-specialization committee such as the Tumor board that decides the best course of action.
Medanta, also known as Medanta The Medicity, is a world-class healthcare facility offering comprehensive urological services, including diagnosing and treating erectile dysfunction.
Their team of urologists and sexual health experts employs the latest medical advancements to address the underlying causes of ED and provide effective solutions.
Artemis Hospital, established in 2007, spread across 9 acres, is a 400-plus-bed; state-of-the-art multi-specialty hospital located in Gurgaon, India.
Artemis Hospital is the first JCI and NABH-accredited hospital in Gurgaon.
Designed as one of the most advanced in India, Artemis provides a depth of expertise in the spectrum of advanced medical & surgical interventions, a comprehensive mix of inpatient and outpatient services.
Conclusion
In conclusion, India's leading healthcare institutions stand at the forefront of providing effective and comprehensive treatments for erectile dysfunction. Max Healthcare, Fortis Memorial Research Institute, Indraprastha Apollo Hospital, Medanta - The Medicity, and Artemis Hospital are renowned for their state-of-the-art facilities and skilled medical professionals. These institutions offer a range of treatment options, from medication and psychotherapy to advanced surgical procedures. With a commitment to patient-centric care and cutting-edge therapies, these hospitals contribute significantly to the global reputation of India as a hub for medical tourism, ensuring that individuals dealing with erectile dysfunction can regain their confidence and quality of life through world-class healthcare services.