Is Bariatric Surgery in India Safe? Understanding the Risks and Benefits
Is Bariatric Surgery in India Safe? Understanding the Risks and Benefits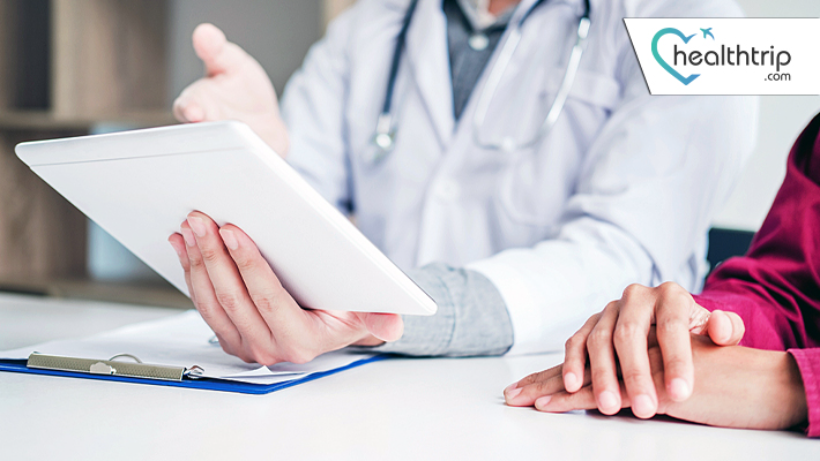 Bariatric surgery is a type of surgery that aims to help obese people lose weight by altering their digestive system. Bariatric surgery is becoming more popular in India to combat India's high obesity rates. However, many people are still unsure about the safety of this surgery in India. This blog explores the risks and benefits of bariatric surgery in India to help individuals make informed decisions. All surgeries carry some risk, and bariatric surgery is no exception. Risks associated with bariatric surgery include bleeding, infection, blood clots, and anesthesia-related complications. In addition to these general risks, there are also specific risks associated with different types of bariatric surgery.
Book free consulting session with HealthTrip expert
For example, gastric band surgery carries the risk of the band slipping or eroding in the stomach. Gastric bypass surgery carries the risk of gastric juice leakage and bowel obstruction. Sleeve gastrectomy carries the risk of gastric leakage, bleeding, and narrowing of the sleeve.
Choosing a qualified and experienced surgeon is critical to minimizing the risks of bariatric surgery. Patients should also undergo a thorough physical examination before surgery to ensure they are in good enough health to undergo surgery. Additionally, patients should carefully follow all postoperative instructions to minimize the risk of complications.
Benefits of Bariatric Surgery
Despite the risks, bariatric surgery has been shown to have many benefits for obese people. One of the main benefits is weight loss. Studies have shown that people who undergo bariatric surgery lose more weight and keep it off longer than those who try to lose weight through diet and exercise alone.

Bariatric surgery has also been shown to improve or eliminate many obesity-related health conditions, including type 2 diabetes, high blood pressure, and sleep apnea. Additionally, bariatric surgery can improve quality of life by increasing mobility and reducing the risk of depression and anxiety.

Bariatric surgery in India
Bariatric surgery is becoming more and more popular in India and many hospitals and clinics offer this surgery. In fact, India is currently one of the top destinations for medical tourism, especially as many people come to the country for bariatric surgery.
One of the advantages of having bariatric surgery in India is the low cost. Bariatric surgery in India is significantly less expensive than in other countries such as the US and Australia. This is an attractive option for those who cannot afford bariatric surgery in their home country.

Another advantage of bariatric surgery in India is the high quality of medical care. India has a large pool of highly qualified and experienced surgeons who perform bariatric surgery with a high level of skill and precision. Additionally, many hospitals in India are equipped with the latest medical technology and equipment.
However, it is important to do thorough research before choosing a hospital or surgeon in India. Patients should ensure that the hospital and surgeon they choose are reputable and have a proven track record of successful bariatric surgery. Patients should also ensure that hospitals and surgeons have the necessary certifications and certifications.
It is also important that patients have a good understanding of the different types of bariatric surgery and their advantages and disadvantages. The three most common types of bariatric surgery are gastric bypass, gastrectomy, and gastric banding. Each type of surgery has its own benefits and risks, and patients should work closely with their healthcare providers to determine the type of surgery that best suits their individual needs and goals.

Gastric bypass surgery is the most commonly performed bariatric surgery in India. This procedure divides the stomach into a small upper pouch and a larger lower pouch and reroutes the small intestine to connect to the upper pouch. This reduces the amount of food a person can eat, as well as reducing calorie and nutrient intake.

Gastric sleeve surgery removes most of the stomach, leaving a small tubular stomach about the size of a banana. This reduces the amount of food a patient can eat and also reduces the production of ghrelin, a hormone that stimulates hunger.

Gastric banding involves placing a band over the top of your stomach and creating a small pouch over the band. This reduces the amount of food a person can eat and slows the movement of food from the bag to the lower stomach. In addition to the type of surgery, patients should also consider the long-term consequences of bariatric surgery, such as the need for ongoing medical care and support. Patients may need to make significant lifestyle changes, such as healthy eating and regular physical activity, to maintain weight loss and improve overall health.
In summary, bariatric surgery is a safe and effective method for achieving significant weight loss and improving health outcomes in obese individuals. Despite the risks associated with surgery, the benefits are significant and the low cost and high quality of healthcare make India an attractive destination for medical tourism. However, patients should educate themselves, select qualified and experienced surgeons and hospitals, and work closely with their healthcare providers to determine if bariatric surgery is the best option for their individual needs and goals. Judgment is important. With proper preparation and ongoing support, bariatric surgery in India can be a life-changing surgery that improves overall health and quality of life.