By Healthtrip
Blog Published on - 09 October - 2023
ASD Treatment in Thailand: Your Heart Deserves the Best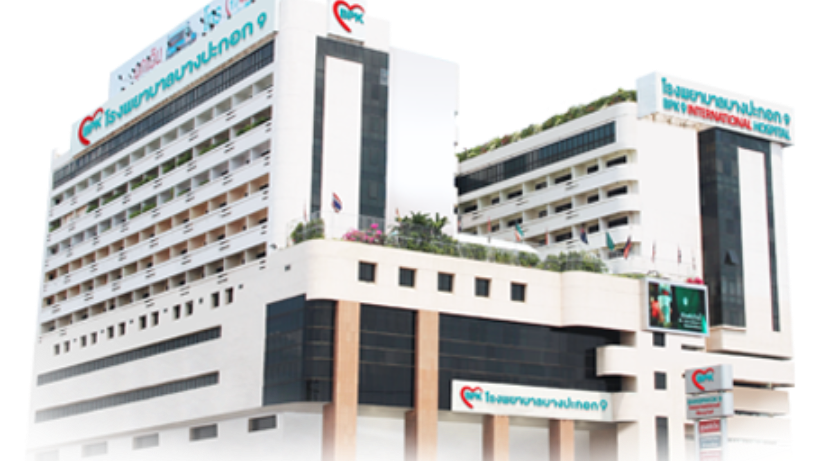 Introduction
Atrial Septal Defect (ASD) is a congenital heart condition that affects the wall (septum) between the upper chambers of the heart. While ASD is a challenging condition, the good news is that advanced medical facilities and expertise are available globally for effective treatment. One such destination renowned for its excellence in healthcare is Bangkok, Thailand, home to the prestigious Bangpakok 9 International Hospital.



Book free consulting session with HealthTrip expert
Treatment Package: Nurturing Your Heart
1. Diagnosis and Evaluation
Precise Assessment: The hospital conducts thorough cardiac assessments, including cutting-edge echocardiograms and CT scans, to pinpoint the location and gauge the severity of the ASD.
Expert Consultations: Consult with experienced cardiologists to formulate a personalized treatment plan tailored to your specific condition.
2. Surgical Intervention
Surgical Expertise: Benefit from highly skilled cardiac surgeons who specialize in ASD closure procedures, ensuring the highest success rates.
Minimally Invasive Options: Depending on your condition, you may have the option of minimally invasive techniques, which typically result in shorter hospital stays and faster recovery.
3. Postoperative Care
Dedicated Monitoring: The hospital provides comprehensive postoperative care, including vigilant monitoring of vital signs and cardiac function, ensuring a smooth and safe recovery.
Personalized Rehabilitation: Tailored pain management and rehabilitation programs support your journey to optimal health.
Inclusions: A Comprehensive Package
Bangpakok 9 International Hospital's ASD treatment package typically includes:
Medical Consultations: Consultations with highly experienced cardiologists and specialists.
Cardiac Surgery: Comprehensive surgical intervention, including traditional and minimally invasive approaches.
Hospital Accommodation: Comfortable hospital accommodation during your treatment period.
Medications and Supplies: Essential medications and medical supplies are provided as part of the package.
Follow-up Appointments: Scheduled follow-up appointments with your cardiologist to monitor your progress.
Exclusions: What's Not Included
While the treatment package is comprehensive, please be aware of potential exclusions such as:
Travel Expenses: Costs associated with travel to and from Bangkok.
Additional Procedures: Any supplementary tests or treatments that may be necessary based on your unique condition.
Personal Expenses: Expenses unrelated to medical treatment, such as meals and entertainment during your stay.
Cost Benefits of ASD Treatment in Bangpakok 9 International Hospital.
The cost of Atrial Septal Defect (ASD) treatment in Bangkok can vary depending on the hospital, the type of treatment, and the patient's insurance coverage. However, in general, the cost of ASD treatment in Bangkok is significantly lower than in many other countries, including India.
For example, the average cost of ASD treatment in India ranges from INR 12,000 to INR 50,000, while the cost of ASD treatment at Bangpakok 9 International Hospital in Bangkok starts at approximately THB 25,000 (approximately INR 55,000). There are many benefits to choosing Bangkok for ASD treatment, including:
Affordable cost: The cost of ASD treatment in Bangkok is significantly lower than in many other countries.
High quality of care: Bangkok has some of the best hospitals in the world, offering high-quality care at affordable prices. Many of the hospitals in Bangkok are accredited by the Joint Commission International (JCI), which is the highest standard for international healthcare organizations.
Experienced staff: Bangkok has a team of experienced and qualified cardiologists who are experts in ASD treatment.
State-of-the-art facilities: Bangkok hospitals are equipped with the latest technology for ASD treatment, including state-of-the-art operating rooms and imaging equipment.
Patient-centered care: Bangkok hospitals are committed to providing patient-centered care. This means that the hospitals focus on the individual needs of each patient and provide them with the highest quality of care possible.
Additional benefits: Bangkok is a major tourist destination, so there are many things to see and do before and after your treatment. Bangkok is also a relatively safe city, with a low crime rate. Additionally, Bangkok is a major transportation hub, so it is easy to get to and from the city.
Overall, Bangkok is a good choice for ASD treatment due to its affordable cost, high quality of care, experienced staff, state-of-the-art facilities, patient-centered care, and additional benefits.



Patient Testimonials: Real Stories, Real Results
Hearing from those who have experienced ASD treatment at Bangpakok 9 International Hospital can offer valuable insights:
Patient 1: "The care and expertise I received at Bangpakok 9 International Hospital were beyond my expectations. From diagnosis to surgery and recovery, the medical team provided exceptional support. My surgery was a success, and I'm now enjoying a healthier life."
Patient 2: "Traveling to Bangkok for ASD treatment was the best decision I made. Not only did I save on medical expenses, but the level of care and attention I received was remarkable. I'm thankful to the hospital for restoring my heart's health."



Conclusion: Your Path to Heart Health Begins Here
For those seeking top-tier ASD treatment that combines expertise, affordability, and patient-centered care, Bangpakok 9 International Hospital in Bangkok, Thailand, stands as a beacon of hope. With advanced medical technology, a team of experienced specialists, and a commitment to delivering high-quality healthcare, your journey to a healthier heart begins at this renowned institution. The hospital's legacy of successful outcomes and satisfied patients underscores its position as a global leader in cardiac care. Choose Bangkok, choose excellence, choose a brighter heart health future.

Read Also Gastroscopy in Bangkok: Your Definitive Guide to Digestive Wellness (healthtrip.com)