Apollo Hospitals' Role in Medical Research and Development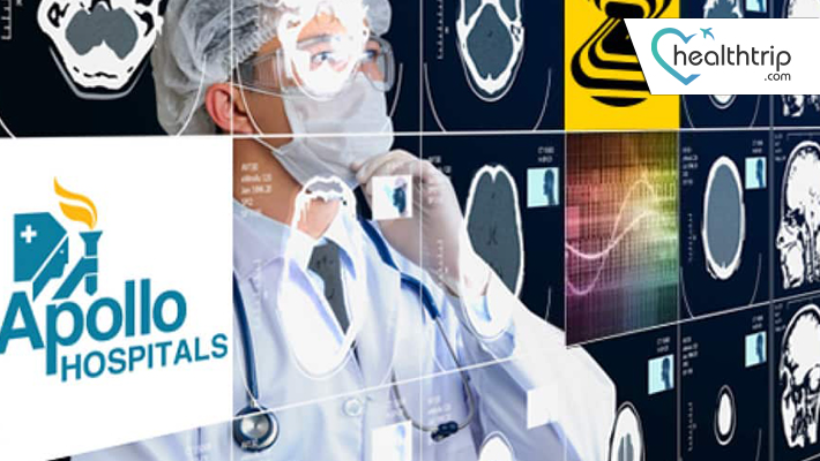 Apollo Hospitals is a leading healthcare institution in India that has made significant contributions to medical research and development. With its network of hospitals, research centers, and collaborations with academic institutions, Apollo Hospitals has played a crucial role in advancing healthcare and driving innovation in the field. In this article, we will explore the various aspects of Apollo Hospitals' involvement in medical research and development.
Book free consulting session with HealthTrip expert
One of the key areas where Apollo Hospitals has made notable contributions is clinical research. The institution has been actively involved in conducting clinical trials to evaluate the safety and efficacy of new drugs, medical devices, and treatment modalities. These trials are essential for bringing innovative healthcare solutions to the market and improving patient outcomes. Apollo Hospitals' vast patient pool and state-of-the-art infrastructure make it an ideal setting for conducting clinical research.
Clinical Research: Advancing Healthcare through Rigorous Trials
Apollo Hospitals has established dedicated research centers and departments to facilitate research activities. The Apollo Clinical Research Centers (ACRC) collaborate with pharmaceutical companies, contract research organizations (CROs), and academic institutions to conduct clinical trials across various therapeutic areas. These centers follow rigorous ethical and regulatory standards to ensure patient safety and data integrity.
In addition to clinical trials, Apollo Hospitals also conducts observational studies and epidemiological research to gather real-world data and understand disease patterns. This data plays a crucial role in identifying public health trends, designing preventive strategies, and improving healthcare delivery. Apollo Hospitals' expertise in managing large-scale observational studies has contributed to a better understanding of diseases prevalent in the Indian population.
Translational Research: Bridging the Gap between Lab Discoveries and Clinical Applications
Apollo Hospitals also actively promotes translational research, which focuses on bridging the gap between laboratory discoveries and clinical applications. The institution encourages its medical professionals to engage in research activities and provides support for their projects. This collaborative approach enables the translation of scientific knowledge into innovative healthcare solutions that benefit patients directly.
To foster innovation and entrepreneurship in healthcare, Apollo Hospitals has established partnerships with startups and technology companies. Through its innovation programs and incubation centers, Apollo Hospitals provides a platform for budding entrepreneurs to develop and commercialize their healthcare innovations. These collaborations have resulted in the development of novel medical devices, digital health solutions, and diagnostic tools, addressing specific healthcare challenges.
Furthermore, Apollo Hospitals actively participates in academic research collaborations with renowned medical institutions and universities. By collaborating with leading academic centers, Apollo Hospitals gains access to cutting-edge research, fosters knowledge exchange, and attracts top talent. Such partnerships have led to breakthroughs in various fields, including genomics, cancer research, regenerative medicine, and personalized medicine.
Preventive Healthcare: Reducing Disease Burden through Awareness and Research
Another significant aspect of Apollo Hospitals' research and development efforts is its focus on preventive healthcare. The institution emphasizes the importance of preventive screenings, early detection, and lifestyle interventions to reduce the burden of diseases. Apollo Hospitals conducts extensive research on preventive strategies and engages in community outreach programs to create awareness about the importance of preventive healthcare.
Apollo Hospitals also contributes to global medical research through its participation in international collaborations and clinical trials. By collaborating with global research networks, Apollo Hospitals ensures that its patients have access to the latest treatment options and cutting-edge therapies. These collaborations also enable Apollo Hospitals to contribute its expertise and experience to the global scientific community.
In recent years, Apollo Hospitals has been at the forefront of digital healthcare innovation. The institution has developed and implemented various digital health solutions to improve patient care and outcomes. These include telemedicine platforms, remote patient monitoring systems, electronic health records, and AI-powered diagnostic tools. Apollo Hospitals actively explores the use of emerging technologies to enhance healthcare delivery and patient experience.
Moreover, Apollo Hospitals has made significant investments in research infrastructure and technology. The institution has state-of-the-art laboratories, imaging facilities, and specialized research centers that enable advanced research across multiple disciplines. Apollo Hospitals' commitment to staying updated with the latest advancements in medical technology ensures that it remains at the forefront of medical research and development.
In conclusion, Apollo Hospitals' role in medical research and development is substantial and multifacaceted. The institution's contributions span across various domains, including clinical research, translational research, preventive healthcare, innovation, academic collaborations, and digital healthcare. By actively participating in clinical trials, observational studies, and epidemiological research, Apollo Hospitals generates valuable data that contributes to evidence-based medicine and improves patient care. The institution's commitment to translational research bridges the gap between laboratory discoveries and clinical applications, leading to innovative healthcare solutions.
Apollo Hospitals also promotes entrepreneurship and innovation in healthcare by partnering with startups and technology companies, fostering a culture of innovation within the institution. Collaborations with academic institutions and international research networks further enhance Apollo Hospitals' research capabilities and enable knowledge exchange. The institution's focus on preventive healthcare emphasizes the importance of early detection and lifestyle interventions in reducing the burden of diseases. Apollo Hospitals' investments in research infrastructure and technology ensure that it remains at the forefront of medical research and development. With its extensive network of hospitals, research centers, and collaborations, Apollo Hospitals continues to drive advancements in healthcare, improve patient outcomes, and contribute to the global scientific community.