Advantages and Disadvantages of Medical Tourism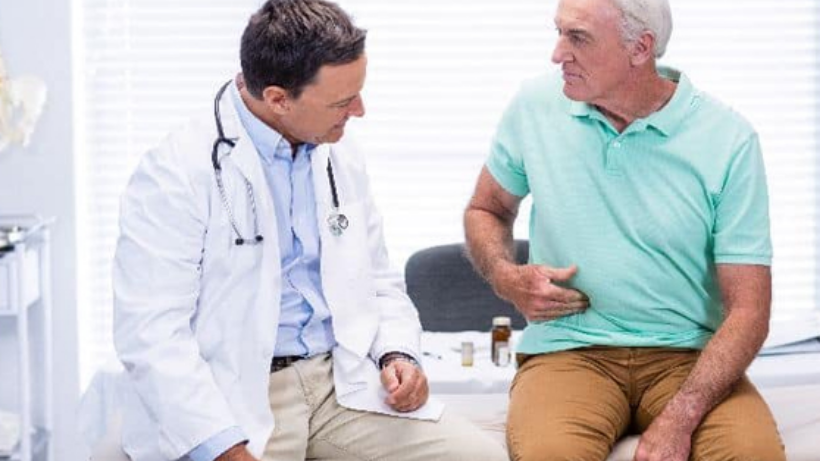 Overview
Today, medical tourism is underappreciated and mostly seen as a form of beauty tourism. However, in addition to dermatological and dental services, organ transplantation, IVF, and a variety of other therapies are widely available in medical tourism trip plans. Without a question, medical tourism has an avid influence on access to healthcare.
Book free consulting session with HealthTrip expert
Medical tourism is considered one of the fastest and largest growing industries worldwide. The number of trips for health tourism in the Indian market reached 56 million in 2017. When compared to past years, this was a huge rise. This pattern was predicted to persist in the next years too.
Below we have discussed a few benefits and disadvantages of medical tourism in India.
What is medical tourism?
Medical tourism, often known as health tourism, is a business focused on obtaining medical care or treatment in another country. People from developing nations frequently come to industrialized countries to receive the finest treatments and diagnoses for their underlying medical concerns. We have seen a sudden surge in this industry in the 21st century.
Is it Worth It to Travel Abroad for Treatment?
It is, indeed. Many people have benefited from medical tourism by gaining access to therapy and high-quality healthcare services that would otherwise be unavailable in their own country. However, choosing the correct nation and a renowned healthcare practitioner is important. This will ensure the quality of care both during and after treatment.
What are the advantages or benefits of health tourism in India?
Affordable cost- The most well-known advantage of medical tourism is that it may be obtained at a lesser cost. Treatment prices have climbed so significantly that complex operations now cost more than airfare, treatment, and lodging combined.
Make an informed decision- This allows patients to make their own decisions. When weighing the benefits and drawbacks of medical tourism, this is one of the most compelling advantages.
Less time-consuming- Medical tourism helps patients to access treatments much more swiftly and avoid large waiting lists in their own countries.
Avail of low-risk treatments easily- Medical tourism provides the possibility to receive low-risk treatments at a very low cost in specialized areas that also have tourism advantages. Dental tourism is considered as major part of medical tourism.
Postoperative care- Some hospitals have also formed alliances with medical tourism organizations to provide patients with post-treatment follow-ups.
Get a chance to explore the country-Patients may be able to tour the places they are visiting while receiving the necessary healthcare.
What are the other alternative treatment methods offered in India?
Aroma Therapy
Naturopathy
YOGA
Ayurveda
Music therapy
Meditation
Reiki
Apart from these alternative medical treatments, the following are a few of the most commonly performed medical procedures performed in India.
Dental treatments
Ear, nose, and throat (ENT)
Laser hair removal treatments
Hair implants and treatments
Bariatric or weight-loss surgeries
Spine surgery
Heart-related treatments
Cosmetic or plastic surgery
Infertility treatment
Aesthetic procedures and many more.
Disadvantages of medical tourism:
Every nation has its own list of approved medications, supplements, and therapies, which may differ from those in your home country. If the patient has continuous medications, this might have an impact on their post-care therapy as well as their present drug regimen.
When it comes to speaking with healthcare personnel, individuals who are undergoing treatment may face cultural and linguistic hurdles.
In the process, if something goes wrong during medical tourism, most nations lack well-defined rules to assist distressed medical visitors. Neither the medical travelers nor their families may seek legal assistance in their own nation as they are getting treatment outside of their country.
A common concern among patients is the follow-up after the therapy is completed and the patient returns to his or her home country.
The main reason behind traveling to another country is for getting quality care and treatment for you and your loved ones. We suggest you conduct thorough research before you finalize the destination from where you want to avail of the treatment.
Why should you consider getting treatment in India?
India is the most favored place for cancer treatment operations for a few major reasons.
India's cutting-edge techniques,
NABH accredited hospitals
Assured quality care
medical skills, and
The overall treatment costs in India are among the best in the world, as our patients need affordable and quality outcomes.
By simply packing their medical journey to India, healthcare provided in India can substantially benefit the patient. We also offer a comprehensive range of counseling for coping with changes to our national and international patients as well.
How can we help in the treatment?
If you are in search of quality care, we will serve as your guide throughout your treatment and will be physically present with you even before your treatment begins. The following will be provided to you:
Opinions of expert physicians and surgeons
Transparent communication
Coordinated care
Prior appointment with specialists
Assistance in hospital formalities
24*7 availability
Arrangement for travel
Assistance for accommodation and healthy recovery
Assistance in emergencies
We are dedicated to offering the highest quality health care to our patients. We have a team of highly qualified and devoted health professionals that will be by your side from the beginning of your journey.