Top Hospitals for ACL Reconstruction in India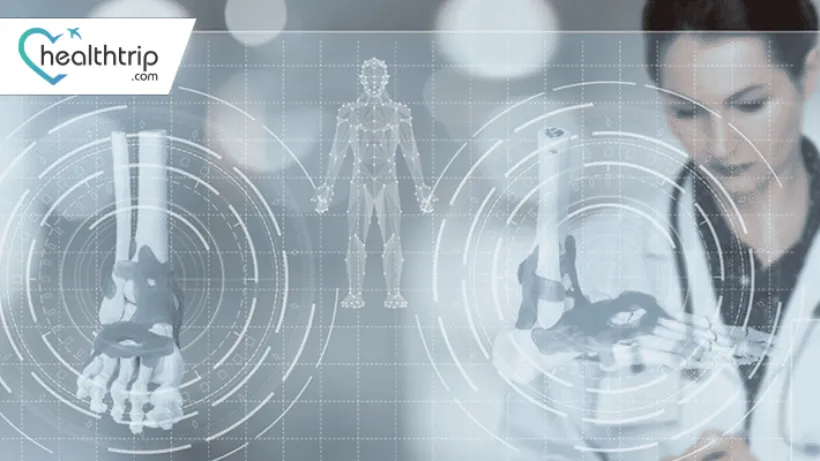 Introduction:
When it comes to healthcare, India has made significant strides in recent years, boasting world-class medical facilities and highly skilled healthcare professionals. Among the various medical procedures offered in the country, ACL (Anterior Cruciate Ligament) reconstruction is one that has gained prominence, especially among athletes and individuals with knee injuries. In this blog, we will explore some of the top hospitals in India renowned for their ACL reconstruction treatments and facilities.
Book free consulting session with HealthTrip expert




About The Hospital
ISIC is the most advanced Spine, Orthopedic and Neuromuscular Surgical centre in India
Specialized Neuro Urology Department for holistic medicinal/surgical treatment
Laparoscopic, gall bladder, gastrointestinal, and varicose vein surgeries
Comprehensive care for heartburn, GERD, ulcers, colitis, and liver disease
Treatment for stroke, epilepsy, Parkinson's, dementia, and multiple sclerosis
Neurosurgery for brain/spine trauma, stereotactic procedures, and degenerative spine conditions
Expertise: The Indian Spinal Injuries Center is a leading institution specializing in orthopedic and spinal injuries. They have a dedicated team of orthopedic surgeons who excel in ACL reconstruction surgeries.
Facilities: The hospital is equipped with state-of-the-art infrastructure, including advanced diagnostic tools, operation theaters, and post-surgery rehabilitation facilities.
Patient-Centric Care: Patients at the Indian Spinal Injuries Center receive personalized care from a compassionate and experienced medical team.






About The Hospital
Founded by Mr. Naresh Kapoor in the year 2018 Sanar International Hospitals offers comprehensive advanced surgical care in specialties like Cancer, Heart, Blood and Marrow Transplant, Lung, Liver, and Neurosciences along with other major departments with advanced state-of-the-art facilities.
This 130 bedded Hospital with 35 ICU beds (including transplant ICU beds) situated in the prime location of the Gurugram city maintains the global vision and international standards.
Specialization: Sanar International Hospital is known for its orthopedic excellence and offers cutting-edge ACL reconstruction procedures.
Facilities: The hospital boasts modern surgical suites, an intensive care unit, and an extensive range of physiotherapy services.
Reputation: Sanar International Hospital is renowned for its high success rates and patient satisfaction in ACL reconstruction surgeries.






About The Hospital
The seeds of our origin were sown as early as 1953 when the founder of the Manipal Education and Medical Group (MEMG), Dr. T.M.A. Pai, established the Kasturba Medical College in Manipal, Karnataka. Manipal Hospitals as an entity came into existence in 1991 with the launch of our 650-bed flagship hospital at Old Airport Road, Bangalore.
Orthopedic Excellence: Manipal Hospital in Bangalore is celebrated for its orthopedic department's expertise and experience in treating sports-related injuries.
Technology: The hospital is equipped with advanced imaging technologies and minimally invasive surgical techniques for ACL reconstruction.
Rehabilitation: Manipal Hospital offers comprehensive post-surgery rehabilitation programs to aid patients in their recovery process.






About The Hospital
Apollo Hospitals was established in 1983 by Dr. Prathap C Reddy. It was India's first corporate hospital, and is acclaimed for pioneering the private healthcare revolution in the country.
Apollo has risen to a position of leadership and has emerged as Asia's foremost integrated healthcare services provider. It has a robust presence across the healthcare ecosystem, including Hospitals, Pharmacies, Primary Care & Diagnostic Clinics.
Wide Network: Apollo Hospitals, with branches across India, offers a vast network of experienced orthopedic surgeons who specialize in ACL reconstruction.
Cutting-edge Technology: The hospital chain is known for its investment in the latest medical technologies, ensuring the best possible outcomes for patients.
Patient Comfort: Apollo Hospitals prioritize patient comfort, providing a holistic healing environment.






About The Hospital
Medanta ís massive 2.1 million sq. ft. campus provides 1,600+ beds and houses facilities for over 22+ super-specialties, all under one roof.
Each floor is dedicated to a specialization to ensure that they function as independent hospitals within a hospital and yet have the comfort of collaborating on complex cases.

Multidisciplinary Approach: Medanta's sports medicine department takes a multidisciplinary approach to ACL reconstruction, combining the expertise of orthopedic surgeons, physiotherapists, and sports medicine specialists.
Rehabilitation: The hospital offers comprehensive post-operative rehabilitation programs tailored to individual patient needs.
Patient Education: Medanta emphasizes patient education, ensuring that individuals understand their condition and recovery process thoroughly.
Conclusion:
When it comes to ACL reconstruction surgery, India offers a plethora of options at top-notch hospitals. These hospitals not only have experienced surgeons but also boast cutting-edge facilities and a commitment to patient-centered care. Whether you're an athlete looking to regain your performance or someone seeking relief from ACL-related issues, these hospitals in India can be your destination for world-class treatment and recovery. However, before making any decisions, it's advisable to consult with a healthcare professional to determine the most suitable option for your specific needs.