7 Questions To Ask Your Doctor Before Back Surgery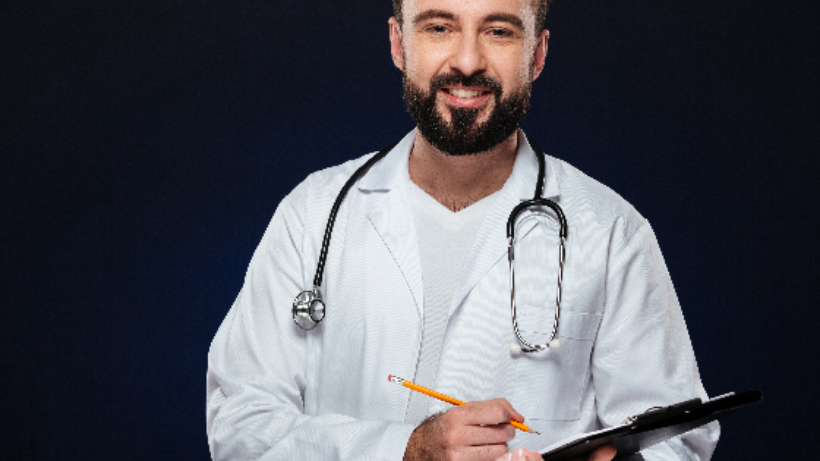 Overview
Are you suffering from chronic back pain i.e not getting relieved by medications or physiotherapy? Then your orthopedic surgeon may suggest spine surgery for you. And we all know that having spine surgery is an important decision. And before undergoing such a procedure, you should clear all your doubts regarding spine surgery. So that you can take an informed decision. In this blog, we are going to discuss the same with an experienced spine surgery specialist in India.
Book free consulting session with HealthTrip expert
What are the different options available for spine surgeries in India?
There are multiple options available for treating spine issues. Your doctor may recommend the best possible option for spine surgery based on your age, overall health condition, and the severity of spinal issues. Know more about the 10 Best Spine Surgery Hospitals in India.
Following are the common spine surgical procedures performed in India.
Anterior cervical discectomy—the degenerative disc is removed to relieve pressure on the compressed nerve root in this technique. This alleviates the discomfort.
Microdiscectomy and discectomy is a procedure that is performed to alleviate nerve problems such as sciatica. This occurs as a result of the herniated disc impinging on the nerve root in the spinal canal.
Disc replacement—the worn-out disc is replaced with an artificial metal or plastic disc in this technique.
Spinal fusion-Two or more vertebrae are permanently joined and fused in a shattered spine during spinal fusion. It eliminates any natural movement between them after fusion.
Laminectomy- The lamina (the rear arch of your spine) is removed during a laminectomy. The spinal canal is expanded and the spinal nerve root is decompressed in this procedure.
Kyphoplasty - It is a procedure that is used to treat compression fractures in the spine. Compression fractures of the spine are particularly prevalent in osteoporotic spines.
Lateral lumbar interfusion surgery- The outcome of this surgery will be comparable to that of spinal fusion surgery. Your surgeon will use a lateral approach to reach the vertebra and intervertebral disc in this case. This method has the benefit over others in that it allows access to the lumbar vertebrae without affecting the back muscle layers or nerve fibers.
What are the spine problems treated by spine surgery?
Any type of spinal problem, such as complex brain and spine tumors, as well as abnormalities caused by spinal curvatures, such as
disorders related to discs degeneration
Inborn (congenital) spinal deformity
Spinal stenosis
Disc herniation
Sciatica
Compression of the nerves causes a variety of problems.
Spinal tumor
How long does it take to recover from spine surgery?))
As suggested by a spine surgeon in India, the length of recuperation is determined by the patient's condition prior to surgery as well as the type of surgery. After spine surgery, it takes 3-4 weeks to fully recover. It could take many months in some difficult circumstances.
For how long you should stay in the hospital after spine surgery?
After spine surgery, you'll need to stay in the hospital for 4-6 days. We'll notify you of your release 24 to 48 hours before it happens, and we'll tell you if you'll be able to go home or whether you need rehabilitation or not.
When can you resume your daily activities?
We schedule a follow-up appointment 2 weeks after surgery to remove the sutures or staples. You can inquire with your surgeon about when you will be able to resume normal activities such as driving, exercising, and working. This may vary depending on the type of spine surgery you underwent and the patient's overall condition.
Do you need rehabilitation therapy after spine surgery?
Following surgery, some of our patients may require rehabilitation to improve their strength and mobility. If the doctors at Jupiter Hospital believe you might benefit from more intensive physical or occupational therapy, or if you would have difficulty caring for yourself safely at home, they will refer you to a rehabilitation facility.))
When a back pain can call for a medical emergency?
When you are dealing with severe back pain, it might be a difficult call for you and your family as well, whether to seek medical help from a doctor's office or in emergency treatment.
It will be helpful for you if you know when to seek emergency treatment.
Abdominal aortic aneurysm- continuous lower back pain may radiate to the front of your abdomen(belly), which can cause this serious medical condition.
Acute trauma- due to sudden injuries from an accident, or slip, while playing active sports.
Spinal tumor- along with severe back pain, it may cause fever, chills, night sweats, and sudden loss of motor function of the leg.
Spinal infection- infections can travel to the spine from other parts of the body. It may cause fever, inflammation, or redness around the area and sudden weight loss.
Why should you consider getting spine surgery in India?
As per the spine surgery doctor in India, for the following reasons, India is the most popular destination for orthopedic surgery treatment.
India's cutting-edge technology,
medical expertise,
Affordable treatment cost
Success rate
Post-surgical follow-ups
post-surgery rehabilitation(if necessary)
Our patients need high-quality and cost-effective health care that we can provide effectively in comparison to other countries around the globe.
How can we help you out with spine surgery in India?
If you are in search of spine surgery hospitals in India, we will guide you throughout your treatment journey and will be present physically with you even before your treatment is started. We will provide you with the following:
Expert physicians and surgeon's opinions
Transparent communication
Coordinated care
Prior appointment with specialists
Assistance in hospital formalities
24*7 availability
Arrangement for travel
Assistance for accommodation and healthy recovery
Assistance in emergencies
We are committed to providing the best health care services to our patients. We have a team of trained and highly dedicated health experts who will be there by your side right from the beginning of your journey.